Techday's bespoke story specifications: What you need to know
Bespoke stories are one of the most effective marketing solutions that Techday offers. But before we can whip up a fantastic story, we require a few things to make sure the process goes as smoothly as possible for you and for our editors.
If you're providing the content, please include:
A short and snappy headline.
Approximately 650 words of content. The upper limit is 1,200 words.
At least one image in PNG or JPG format of at least 1200 pixels wide and at least 677 pixels high. The image shouldn't have text or branding in them. This is because the they can be chopped off on social media or Google News, plus they significantly lower clicks. We can provide an image if you don't have one.
The click-through URL you want to direct readers to.
If you choose for us to write the story, we need the following information:
A brief of approximately 50 words that explains what you want us to write about.
Ensure you explain your objective. Registrations for an event? Website traffic?
Your target market; For example, CIOs - IT managers reading IT Brief; or resellers and system integrators reading ChannelLife, etc.
What would you like the topic of the story to be about? What's the main message that you want to get across?
Do you have some material we can use to base the story off? For example, a press release, whitepaper, blog etc.
What challenge is your target market-facing that you are solving?
At least one image in JPG format of 1200 pixels wide and at least 677 pixels high. The image shouldn't have text on it - stories with text in the image get significantly lower clicks.
The click-through URL you want to direct readers to.
Send all of this to your account manager, who will pass it on to the appropriate editor.
It takes us between three and five working days to turn around a bespoke story writing project or just two days if the content is provided.
Learn more about our bespoke stories in the video below:
With many unique tech news websites within our Techday network, we've got a perfectly targeted site for your next campaign.
If you have any additional questions, we would be happy to assist, contact your digital account manager or contact us here.
Contact us
Would you like Bree to contact you? Complete your details below:
Your contact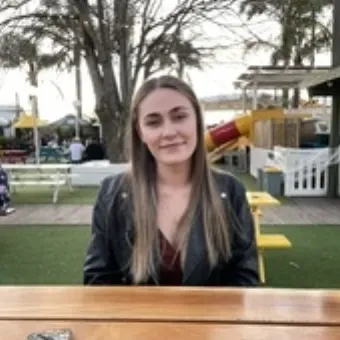 Bree Shilling
Account Manager
Why trust Techday
Techday runs a network of 20 tech news sites around the world.
Over our 16 year history we have done business with every leading vendor or distributor in technology industry.
We employ specialist journalists with vast experience.
Lastly we offer a money back guarantee for delivery of the clicks/traffic agreed.