Techday launches eCommerceNews sites across Asia Pacific
Techday last week launched eCommerceNews, a brand that comprises three new sites that cater to our Asia, Australia, and New Zealand audiences.
eCommerceNews will cover digital innovation for businesses of any size, with a focus on eCommerce and the shift to digital.
Editorial topics include (but are not limited to):
Digital commerce trends
Digital marketing
Digital transformation
Payment gateways
Retail
Social media
Web development
Techday's publisher Sean Mitchell says, "Every business is thinking about digital transformation; the COVID-19 lockdowns have forced many into quick transitions.
"No area of digital transformation is more important than digital commerce. Our new eCommerceNews websites are designed to be the tech news source for every part of the digital commerce ecosystem."
We aim to include a diverse mix of news, expert opinion pieces, and interviews, in addition to thousands of relevant stories from our extensive network. This content will feature across the websites, as well as our social media channels and weekly newsletters. The sites were approved for Google News inclusion just days after the sites launched.
Ways to get involved:
- Press Releases - Please email relevant press releases to pr@techday.com starting three days before the feature starts. There is no cost associated with this.
- Columns - We are also accepting contributed columns, thought leadership pieces and prewritten expert opinions. The publishing cost is around USD $620.
- Interviews - We have time for editorial interviews, but these will only be allocated to the feature sponsor and to our preferred partners.
- Video interviews - Our editors can interview a member of your team by video and publish it. The cost to participate is USD $580.
- Sponsorship - Sponsorship is also available including sponsored content, branding and lead capture options.
If you have any additional questions, we would be happy to assist, contact your digital account manager or contact us here.
Contact us
Would you like Bree to contact you? Complete your details below:
Your contact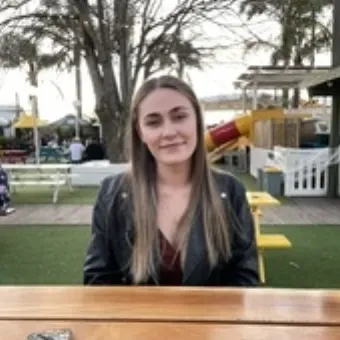 Bree Shilling
Account Manager
Why trust Techday
Techday runs a network of 20 tech news sites around the world.
Over our 16 year history we have done business with every leading vendor or distributor in technology industry.
We employ specialist journalists with vast experience.
Lastly we offer a money back guarantee for delivery of the clicks/traffic agreed.