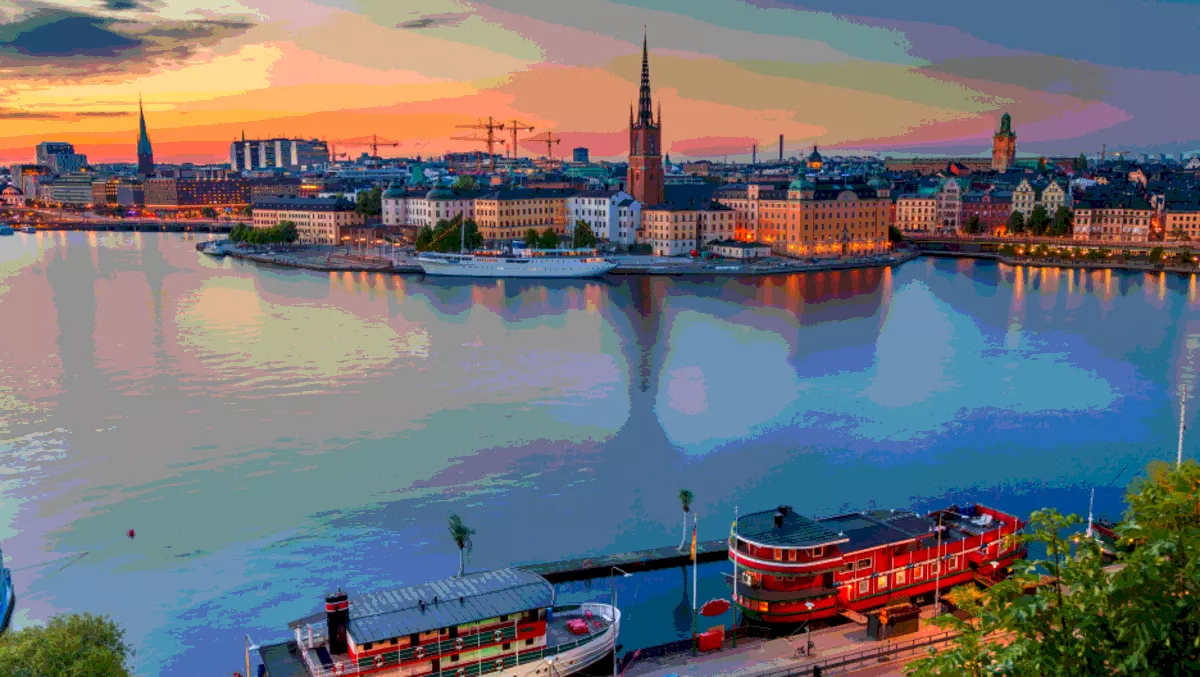 Swedish data centre uses waste heat to warm thousands of homes
Digiplex recently announced a partnership with a heating and cooling supplier in Sweden to the benefit of thousands of local homes.
Stockholm Exergi signed a large-scale heat reuse agreement that is a world-first where an already established data center with an indirect air-to-air cooling solution will be retrofitted to recover excess heat for the local district heating system. The agreement is expected to correspond to the heating of up to 10,000 modern residential apartments.
Renewable energy sources and 'green data centers' have been discussed in data center circles for many years, but the approach to reuse what would be normally wasted is a relatively new topic.
According to Digiplex CEO Gisle M. Eckhoff, it's a move that must be made given data centers are responsible for two percent of the world's annual carbon dioxide emission and three percent of the power consumption.
"Every time we browse the Internet, stream a TV series or use the cloud, a process starts in a data center. If that data center is a power-hungry fossil fuel-fired one that releases excess heat into the atmosphere, we as individuals are contributing to climate change. At DigiPlex we are very proud to lead the industry by using the excess heat from our Stockholm data center to heat thousands of households," says Eckhoff.
"Digitisation needs to support improved sustainability, and this partnership with Stockholm Exergi is a big leap forward, one that could enable residents' digital activity to contribute to heating their own homes.
Digiplex's Stockholm data center
Stockholm Exergi CEO Anders Egelrud says the agreement with DigiPlex is a strong validation of the company's waste heat recovery program and Stockholm Data Parks.
"The partnership with DigiPlex shows that heat recovery to district heating systems is also compatible with indirect air-to-air cooling technology. It represents a key step towards our vision of using data center heat to contribute to a more sustainable society," says Egelrud.
"As part of our drive to make Stockholm fossil fuel-free, our objective is that 10 percent of Stockholm's heating needs shall be provided by recovered data center waste heat.
Given almost 90 percent of all buildings in Stockholm are connected to the district heating network, the Swedish capital is one of the few cities in the world where large scale heat reuse from data centers is actually possible.
"Digitalisation must go hand in hand with the development of environmental technology. With Stockholm being in the absolute forefront of both fields this is a natural step for the city," says Stockholm mayor Karin Wanngård.
"Utilising smart technological solutions to make the most of synergies between recovered data center heat and the city's heating needs is a part of the environmental objective to become fossil fuel-free by 2040. I am determined to make Stockholm a major hub for sustainable data centers.
Eckhoff says sustainability is at the core of Digiplex's DNA.
"By working together with Stockholm Exergi, we will contribute to a more sustainable data center industry that can contribute even more to the future of our cities and society at large," concludes Eckhoff.