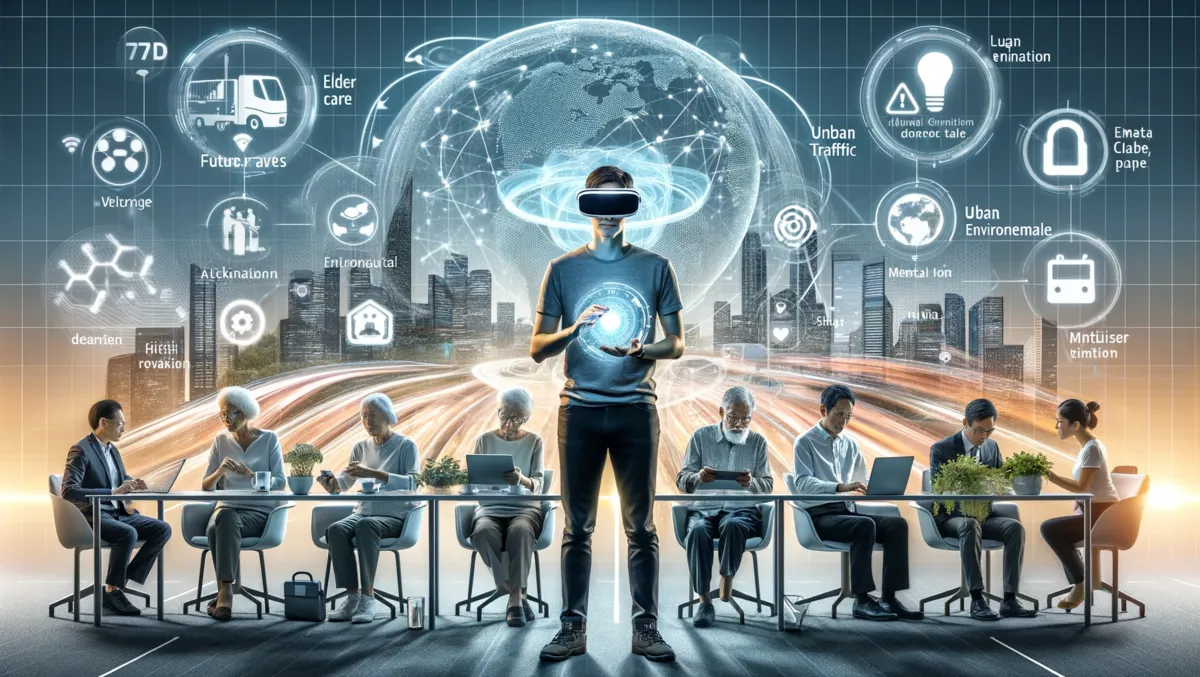 Start-ups recognised at Singtel Group Future Makers 2023 for societal impact tech
Six innovative start-ups were lauded at the Singtel Group Future Makers (SGFM) 2023 for their revolutionary tech solutions aimed at societal and environmental challenges. The prime areas these solutions address include elder care, urban traffic congestion and mental health. The selected winners will receive support and potential access to a customer base of 770 million mobile users as well as grants of up to $40,000 for regional business development from the Singtel Group.
Since its inception in 2016, the SGFM has been backing the progression of technology solutions which make meaningful societal impact. The areas span from healthcare, education, data privacy, to environment and inclusion. Over the past eight years, SGFM has engaged over 3,000 applicants from Singtel and its regional associates. Following rigorous capacity building and mentorship workshops, 80 start-ups managed to penetrate the local levels and only nine further made it to the regional finals at SGFM 2023.
This year's triumphant solutions were inspired by compelling experiences faced by the elderly and working adults encountering steep electricity bills and prolonged traffic jams. The innovators developed these solutions harnessing advanced technologies including 5G and emerged winners as they displayed an ability to scale these solutions regionally for tremendous impact. The Platinum and Gold awards, comprising $40,000 and $30,000 in grants respectively went to Virtual Psychologist and GEPP.
Mr Andrew Buay, Vice President of Group Sustainability, Singtel, remarked, "We initiated SGFM, one of the pioneering technology accelerator programmes in the region, to endorse the utilisation of technology in driving a positive societal impact be it environmental preservation, augmenting economic equity or addressing other social and healthcare dilemmas. This year's SGFM victors have exhibited how cutting-edge technologies like 5G, AI and IoT can be utilised to develop impactful solutions that counter numerous pressing societal issues from ageing to urban traffic congestion."
The victors of the event include Virtual Psychologist, which provides a discreet text-based counselling service facilitating employees to access mental health assistance anytime. GEPP, a digital platform offering consultancy, data-driven insights, and analytical services to assist businesses manage waste and meet their sustainability objectives. SoundEye uses sound recognition and depth imaging vision analytics technology for health care needs without infringing personal privacy. Tictag, a mobile application that gamifies the process of image tagging and can be used by individuals, especially those with disabilities as an income source. myEco, powered by AI helps users conserve electricity through an application that automates and improves their electricity usage. Lastly, Aqilliz is a digital marketing software service using blockchain technology ensuring data privacy and security for companies collecting first-party data for consumer insights.
The SGFM is part of Singtel's extensive sustainability strategy to empower disadvantaged communities through digital enablement by driving innovation to create positive societal impact. Singtel's digital enablement ventures also encompass community education programmes and data donation initiatives to aid seniors stay connected.