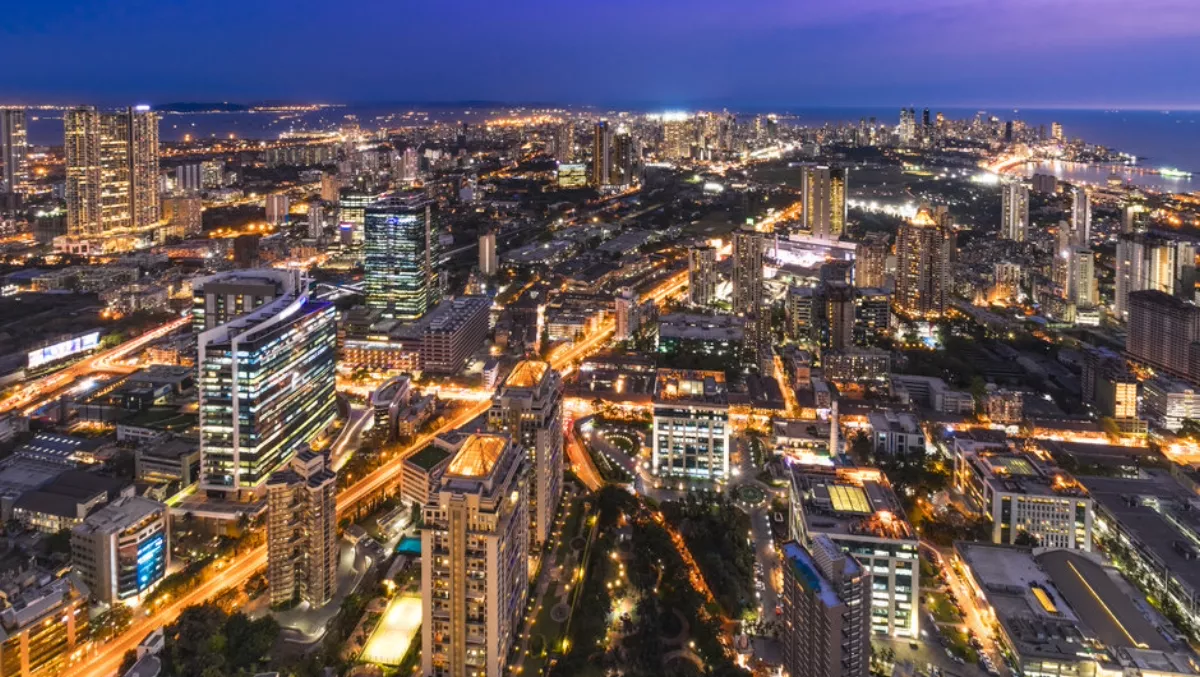 Spending on India's IT services to reach US$19b in 2019
FYI, this story is more than a year old
The IT services industry in India continues to soar with demand from end-users showing little signs of abating.
According to new data from Gartner, end-user spending on IT services in India is on track to total nearly $15 billion in 2019, an increase of 9.8% from 2018.
In 2019, end-user spending on IT services in India will represent 59% of total end-user spending on IT services in emerging Asia Pacific, and it is on track to reach 60% in 2020.
"High GDP growth rates are driving local organizations to increase their investment in infrastructure, applications and digital initiatives, which are increasingly moving to the cloud," says Gartner research vice president Arup Roy.
"Nontraditional sectors, such as logistics and transportation and manufacturing, are also experiencing healthy growth rates, and their business models are centered on investments in IT.
Meanwhile, business process outsourcing (BPO) is set to achieve the highest growth this year with 14.4% year-over-year growth. This means the market is on course to reach $1.7 billion this year, and is forecast to reach $1.9 billion in 2020.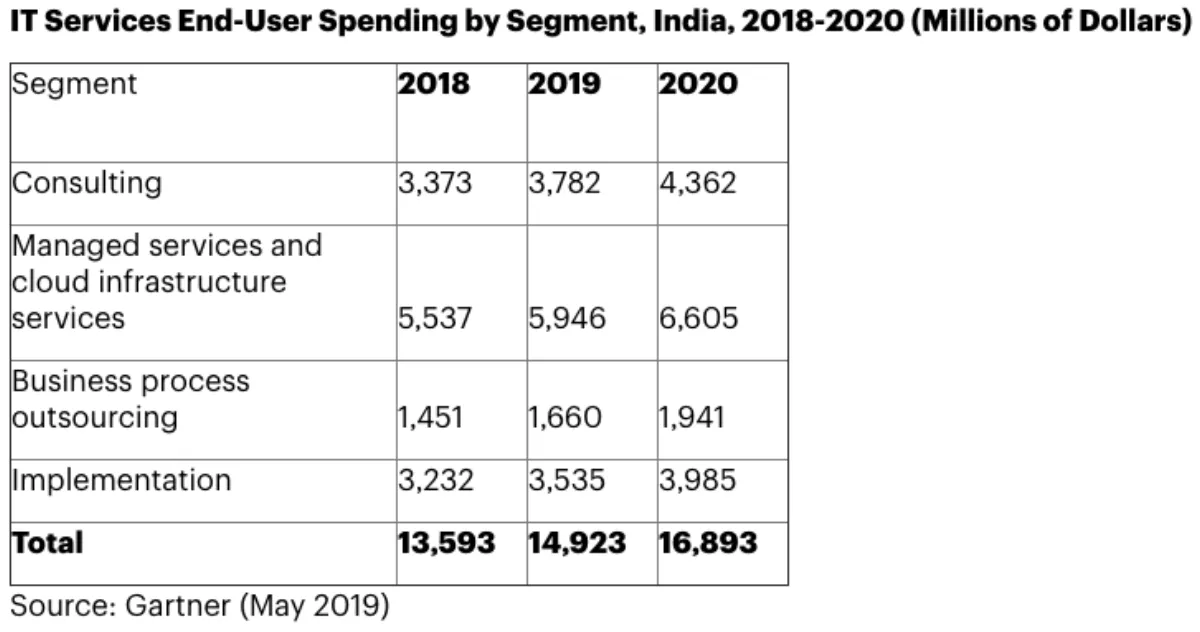 Managed services and cloud infrastructure services remains the biggest segment in terms of spending on IT services in India, accounting for close to $6 billion of the aggregate market - a 40% stake.
"We have identified a shift in how organisations adopt cloud technologies," says Roy.
"Organisations in India are increasingly looking to acquire not only cloud infrastructure as a service (IaaS) resources themselves, but also the automated management of those resources, management tools delivered as services, and cloud software infrastructure services.
As a result, Gartner analysts expect that, while IaaS-only cloud providers will continue to exist, they will become increasingly niche due to the breadth and depth of service offerings that end-user organisations require.
Gartner analysts also expect that crowdsourcing, working at home (WAH)/teleworking, and the "gig economy" will account for 40% of the customer management (CM) BPO workforce by 2021, up from just 7% in 2017.
"Most of this workforce — nearly two-thirds — will be employed by CM BPO service providers, while the rest will be employed by end-user companies directly," says Roy.
"A key benefit of crowdsourcing, WAH/teleworking and the gig economy is access to specialised talent that may not all reside in the same area or that may be unwilling to commute to a central location to work.