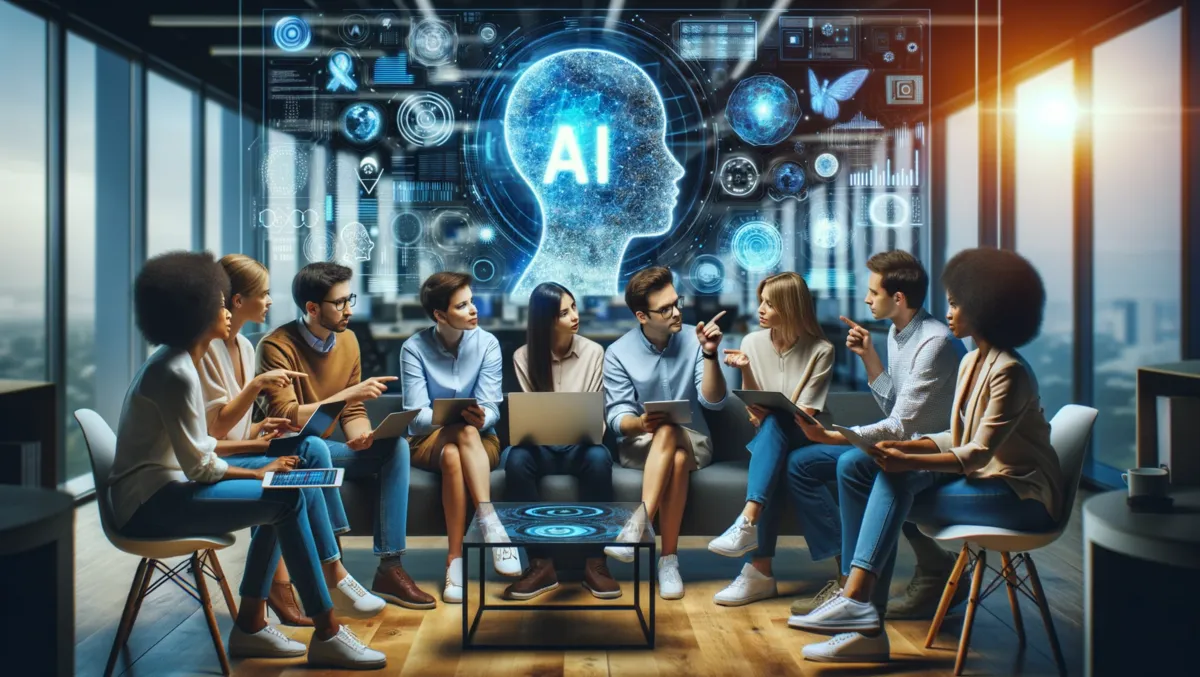 Snowflake launches AI toolset Cortex for simple creation & analysis of data cloud apps
Snowflake, the Data Cloud company, has launched Snowflake Cortex, a new fully managed service designed to put large language (LLM) and AI model capabilities at the fingertips of all users. The new tool aims to facilitate the discovery, analysis, and creation of AI apps in the Data Cloud by organisations of any size.
Snowflake Cortex allows users, regardless of technical skill level, to immediately access a range of serverless functions. These include industry-leading large language models such as Meta AI's Llama 2, task-specific models, and advanced vector search functionality. This makes it possible for teams to build context-enriched, LLM-powered apps within minutes.
Snowflake's Senior Vice President of AI, Sridhar Ramaswamy, asserted the importance of Snowflake Cortex, remarking, "Snowflake is helping pioneer the next wave of AI innovation, providing businesses with the data foundation and cutting-edge AI building blocks they need to create powerful AI and machine learning apps while keeping their data safe and governed." He went on to add that with Snowflake Cortex, "businesses can now tap into the power of large language models in seconds, build custom LLM-powered apps within minutes, and maintain flexibility and control over their data."
The new service contains a host of features including specialised functions that utilise cost-effective language and AI models to enhance everyday analytics. These functions can detect sentiment, extract answers, summarise text, and translate it to a selected language from any given input text. General-purpose functions have also been included that utilise industry-leading open source LLMs, such as the open source Llama 2 model and high-performance Snowflake LLMs, to support a broad range of use cases. This sets users up to easily interact with their data and create customised apps in minutes.
Alongside the launch of Snowflake Cortex, more than 10,000 apps have been developed using Streamlit in Snowflake as of September 2023. Companies like Priority Health, the health plan of Corewell Health, AppFolio, Braze, and TransUnion have been leveraging this tool to create production-ready apps.
Snowflake Cortex has also unlocked native LLM experiences to improve productivity in the Data Cloud. These include Snowflake Copilot, a new LLM-powered assistant that brings generative AI to everyday Snowflake coding tasks with natural language, and a new LLM-powered search function, Universal Search, designed to help users find and get value from their data and apps faster. Another added feature, Document AI, assists enterprises to extract content from documents in a secure and scalable manner, increasing overall efficiency.
As part of the announcement, Snowflake also revealed its upcoming Snowpark Container Services, designed for more advanced users desiring full customisation of their LLM apps. This release will simplify the deployment and management of containerised workloads securely in Snowflake.