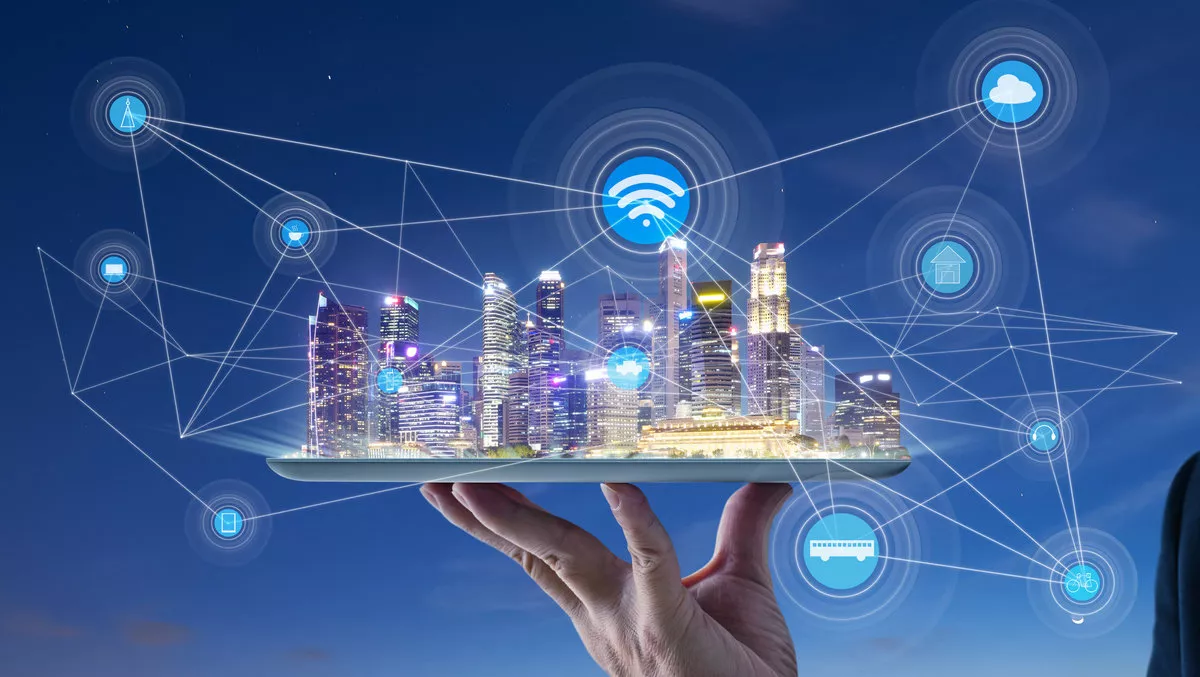 SD-WAN – A new paradigm for the 5G era
After years of hype and market talk, 5G looks set to arrive on Singapore's shores within the next year or so. Just a few months ago, engineers in Singapore and Australia successfully conducted the first-ever augmented reality video call between the two countries.
This is a significant milestone in Singapore's journey to becoming a 5G ecosystem. Apart from industry commitments set at the recent Mobile World Congress, Singapore's Minister for Communications and Information S. Iswaran has also re-affirmed 2020 as the expected rollout date for nationwide 5G coverage here in Singapore.
While 5G brings with it the immense possibilities of Industry 4.0, self-driving cars, smart cities and the like, it also brings with it significant stresses on the digital infrastructure powering all these applications. How can organisations and infrastructure providers best prepare themselves for the expected onslaught of millions, and even billions, of connected devices and smart 'things'?
Traditional wide-area network (WAN) configurations are simply unable to afford the agility and flexibility that should accompany a 5G ecosystem. Furthermore, 5G will have to support a larger range of applications as compared to 4G due to the proliferation of 5G-enabled robotics, IoT and connected devices. The scale and demand on 5G will require a new way of looking at network configurations, one that encompasses the plethora of new technologies that 5G complements such as cloud, security, virtualization and automation.
Enter software-defined wide-area networks (SD-WAN). The SD-WAN architecture decouples the networking hardware from its control mechanism using virtualization technology instead to set policies and prioritize traffic around the network. However, expectations for SD-WAN have grown to much more than just a router with a graphical user interface (GUI). Businesses nowadays are increasingly looking into multi-service SD-WANs such as SD-WAN plus SD-Security, SD-WAN plus WAN optimization, etc.
SD-WAN vendors have also responded positively to the demand, successfully delivering upon their promises of improved performances and reduced costs. The result is a hotly competitive market expected to hit $4.5 billion by 2022. Today, you will be hard-pressed to find SD-WAN solutions without at least the following four capabilities:
1. Transport-agnostic WAN connectivity: SD-WAN solutions should allow businesses to adopt and easily switch service providers among MPLS, Internet, Broadband, LTE and others.
2. Business application steering: SD-WAN solutions should provide controls to organizations to identify applications and specify paths to achieve business-defined service-level agreements.
3. Security: SD-WAN solutions should enable secure transport across unsecure WAN connectivity as well as provide optimized traffic handling.
4. Simplicity: The most important capability is to be able to simplify the deployment and operations of an SD-WAN solution, mainly through the addition of software-defined capabilities via a controller and orchestration layer.
As the networking market evolves, SD-WAN solutions are getting increasingly more rounded. Many OEMs including Cisco, VMware and Silver Peak have complete SD-WAN solutions that are widely deployed. These solutions boast the complete suite of integrated security, virtualization, native cloud support and automation. What this means for businesses is increased bandwidth at a lower cost, centralized management across branch networks, full visibility into the network, and greater options for network architecture.
However, different SD-WAN vendors have various ways of achieving these benefits. As an example, business application steering is where some of the biggest innovations are observed and where customers can notice the greatest differentiators. Techniques used to detect brownout situations and reduced application impact are different between vendors.
Different vendors also have different methods of implementing the controller and orchestration layer. Therefore, intuitiveness and ease-of-use is sure to vary between vendors. Aligning these various strategies to a customer's environment and requirements are key to ensuring the best outcome, especially in an uncertain environment such as 5G.
Companies should always consider their environments and business requirements before implementing SD-WAN. If possible, there should be a thorough testing and deployment phase in order to ensure everything is working perfectly and in sync. When we talk about upcoming technologies such as 5G, the first step is the most critical step and must be carefully considered in order to reap the maximum benefit.