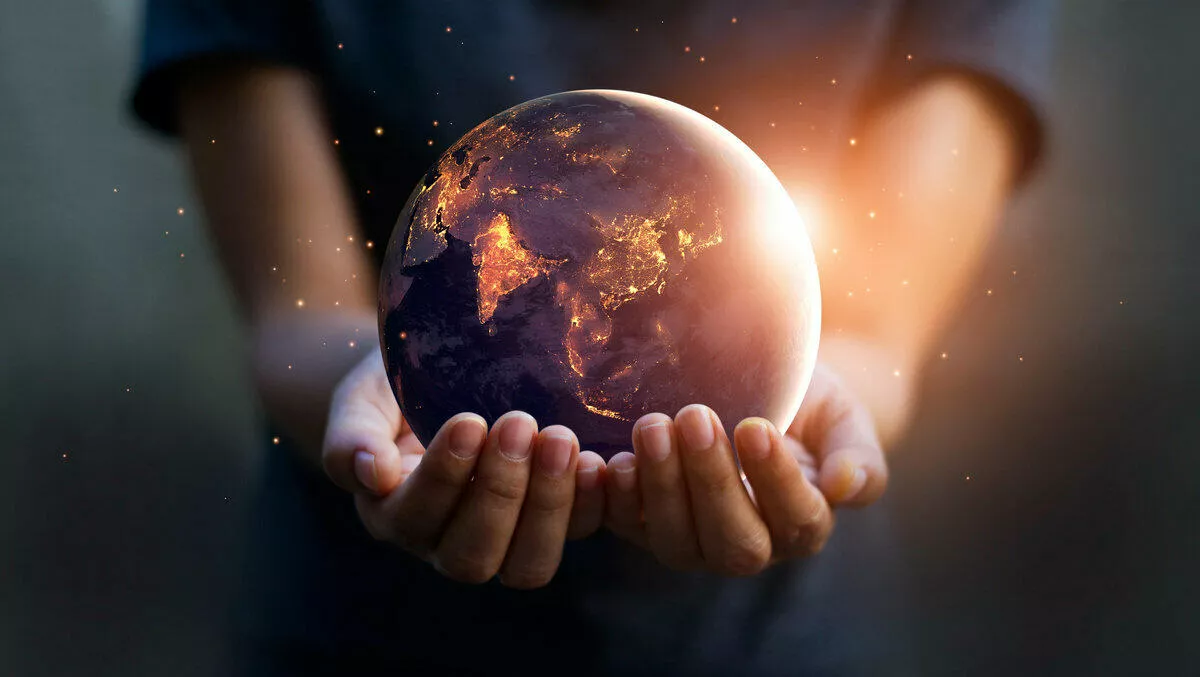 Schneider Electric creates wall mount for edge servers
Schneider Electric has introduced new EcoStruxure Data Center Solutions at this year's Innovation Summit in Barcelona, as part of the company's aim to simplify and align its data center solutions.
The EcoStruxure Data Center Solutions are the latest in Schneider Electric's integrated systems. They combine power, cooling, racks and management to support the deployment of distributed IT networks in all environments.
For the first time, EcoStruxure Micro Data Center now comes in a 6U wall mount model, designed for large edge servers in environments where floor space is at a premium.
According to Schneider Electric, the 6U mount allows large edge servers, network equipment and the UPS to be safely mounted on a wall.
"With the EcoStruxure Micro Data Center 6U Wall Mount's creative design and functionality, we are able to open up new possibilities to deploy resilient IT at the edge, making digital transformation a reality," explains Schneider Electric Secure Power Divisions' SVP of emerging businesses, Jim Simonelli.
"No one else can provide the full, standardized IT infrastructure solutions that Schneider can along with the partner ecosystem to ensure simplified deployment and compatibility. A fully integrated EcoStruxure Data Center Solution, including EcoStruxure IT and Asset Advisor 24/7 remote monitoring and services, ensures resiliency in the cloud and at the edge.
Schneider Electric has also included new security features within its EcoStructure IT Expert, which is a cloud-based monitoring and management solution for local edge, distributed IT, and data center.
Device Security Vulnerability is able to help users determine threats and engage in preventive measures sooner, ultimately lowering the possibilities of major business disruption and data loss.
Specifically, it helps customers identify and report vulnerabilities, prevent risks, comply with security policies and regulations, and understand the industry best-practices for security. EcoStruxure IT Expert users can find the Vulnerability Assessment on the 'Assessments' tab in the tool.
Schneider Electric's EcoStructure solutions portfolio includes:
EcoStruxure Micro Data Center: S-Series; C-Series; R-Series
Self-contained, single-rack enclosure inclusive of remote monitoring and management, services, physical security, UPS, power distribution, and cooling devices for a fast, simple, and customized way to design, deploy, and manage edge computing solutions in multiple environments
EcoStruxure Row Data Center: S-Series; C-Series; R-Series
Pre-engineered single row solutions to modernize infrastructure are highly configurable and scalable encompassing racks, power, cooling, and management systems, removing time and complexity from design to installation and operation in multiple environments
EcoStruxure Pod Data Center: Pod
Innovative rack-ready pod systems to deploy IT at scale offer simple integration with a variety of cooling and power configurations resulting in a simplified design and installation process and up to 15 percent reduction in CapEx cost
EcoStruxure Modular Data Center: All-in-One; IT Hall; Power
Prefabricated, pretested solutions delivered as functional building blocks of power, IT, or all-in-one data centers delivering flexible and predictable deployment and the ability to scale capacity quickly.