Partner content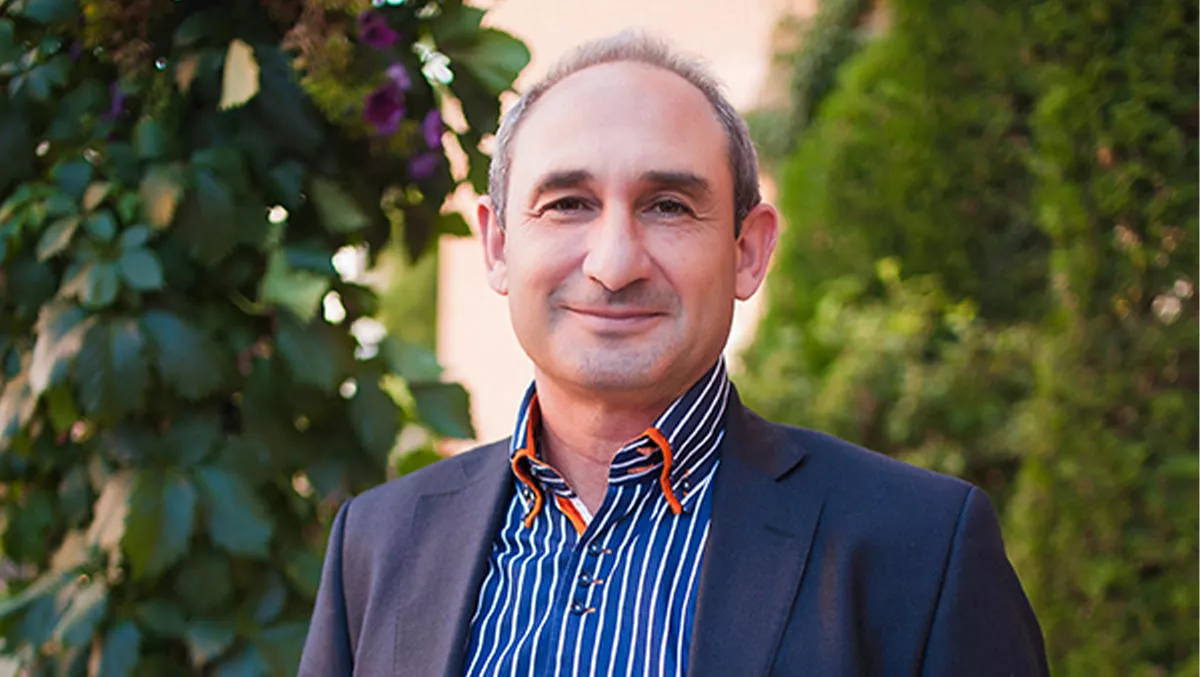 Q&A: MaxBill CEO talks data centre growth and its impact on energy billing
By Nick Forrester,
Mon 24 Aug 2020
FYI, this story is more than a year old
The global data centre industry has seen significant growth in the past decade, especially through investments in hyperscale data centre led by Google, Facebook, AWS, Microsoft and others.
As a result, the industry's reputation as a notorious energy guzzler has come under extra scrutiny, and the relationship between data centres and energy companies has become more critical than ever.
Techday spoke to MaxBill chief executive officer Kirill Rechter, who discusses the effect that the rapid growth of data centres has had on the billing models and processes of electricity companies.

How has the growth of enterprise data centres impacted their overall energy consumption?
I recently read a study published by Science Magazine that details how, despite massive gains in computing power and data centre hardware deployments over the past decade, data centres increased their energy usage by only a rather modest margin.
This study estimates that there has only been a 6% growth in power consumption, thanks mostly to the improved energy efficiency and the move to the cloud. Most cloud-based data centres are better optimised for efficient energy consumption than legacy enterprise data centres running operations on their premises.
Most data centres are using electricity that is coming from a local power grid, where energy from renewable sources is not yet a significant part of the energy mix. This has created an opportunity for renewable energy providers to directly address data centres as a specific customer segment.
The ongoing growth of data centres in number and size also puts more pressure on smaller utility companies, as they have to make up their commitments by increasing their produced capacity and find new ways to source electricity or partner with larger market players.

Are electricity companies approaching data centres with dedicated billing models?
Yes, this is certainly happening. It is, of course, a logical move since the data centre industry is becoming one of the major consumers on the market.
For many years, most electricity companies have approached factories and other manufacturing enterprises with large volumes of electricity consumption with dedicated billing models. The same is now happening with data centres.

Many data centre services are now being offered with zero-touch provisioning (ZTP). Does this service delivery method impact billing processes in any capacity?
ZTP is a great way of creating a fully automated data centre environment. It is certainly beneficial for the overall data centre efficiency, including more efficient energy consumption.
From the perspective of billing processes, the automation of business processes and contract configurations contribute to quicker billing cycles and more accurate billing outputs.

What can you recommend to electricity companies for managing their relationships with data centre customers?
Our recommendation to electricity providers is to approach data centres as a defined customer segment. This means that electricity providers should offer specific products and services tailored to the particular needs and consumption patterns of data centre customers.
As part of this, an electricity company should have dedicated account managers that maintain clear and fast communication with its data centre customers to be constantly up to date with their requirements and be able to adjust the operations accordingly.
Another vital aspect is the automation of the processes. It cannot be stressed enough how important this is for the long-term success of a customer relationship.
The automation of business processes according to the configurations of the contract between the electricity provider and the data centre customers should be as automated at the start of the relationship and maximised as much as possible.
This will enable more efficient, scalable and accurate billing operations. It will remove the need for manual input and reduce the potential for human error that can be time-consuming to correct and can be damaging to the business relationship.

Is COVID-19 creating any issues between data centres and electricity companies?
The feedback we are getting from electricity providers, especially those in Europe, is that electricity consumption from industrial customers – which includes data centres – has remained constant so far.
However, both data centres and electricity companies are experiencing elongated process cycles due to the COVID-19 outbreak. Much of this has to do with staff shortages and new working environments caused by the extended lockdowns and ongoing slowdowns in many countries.
Of course, this is not unique to the relationship between electricity providers and their data centre clients, and is something that is impacting many industries.