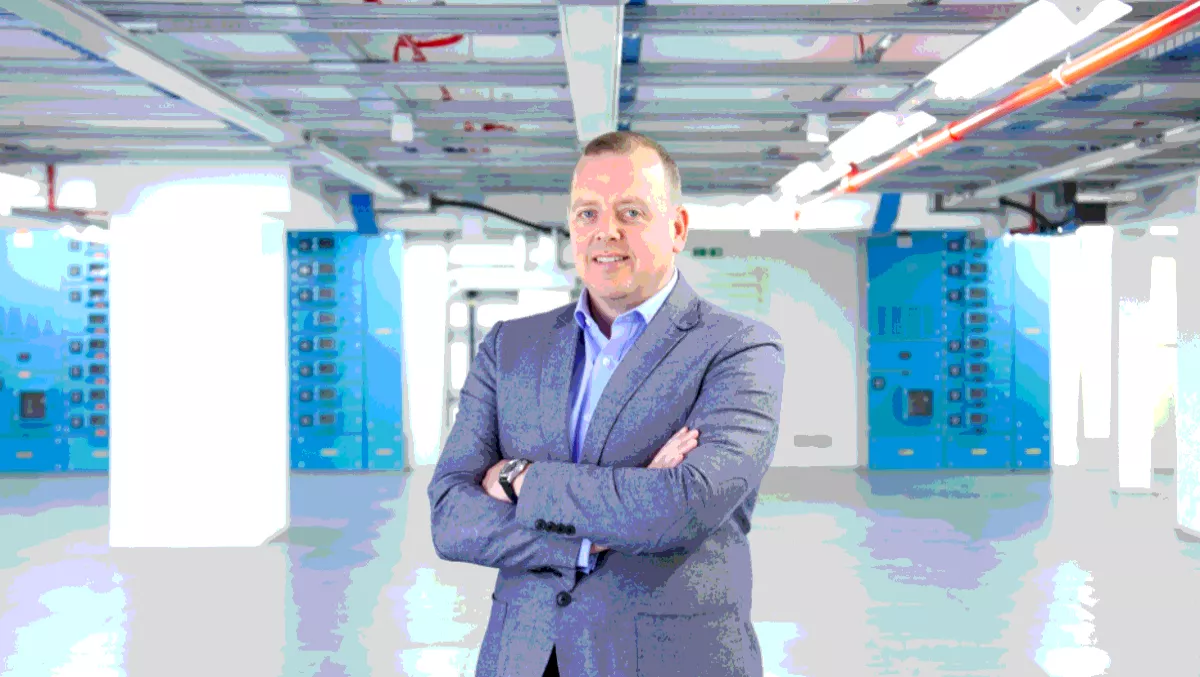 Opinion: Digital transformation must start with the data center
In today's highly connected and digitized world, there is ever-growing pressure on organizations to deliver on new customer requirements, drive innovation and increase operational efficiencies. And I am also seeing more and more governments becoming advocates of this. As a result, IT leaders are under increasing pressure to adopt and accelerate digital transformation plans.
For those who can keep pace, the pay-offs are expected to be huge. According to a recent study from IDC and Microsoft, by 2021 Digital Transformation is expected to contribute more than US$1 trillion to Asia Pacific GDP.
With transformation front of mind for the majority of IT leaders, many are asking themselves where to begin on their journeys of modernization. At Hitachi Vantara, we believe that this has to start at the fundamental level – with the infrastructure that lies at the heart of all of the digital economy. For today's companies to be able to truly deliver they need agile data infrastructure, modern data protection and intelligent operations, all of which are made possible with data center modernization.
Agile Responses Require Agile Infrastructure
Today's consumers have become accustomed to on-demand, cloud-based solutions that are always available and highly personalized. Delivering on enterprise demands for real-time customer engagement requires an end-to-end approach to data management that leverages both the storage operating system and flash media, to deliver low latency performance even as data levels grow exponentially.
Data center modernization begins with a rock-solid foundation for the consistent delivery of data at high speed, with support for diverse workload requirements and multi-cloud integration. For storage architects and engineers designing high-performance application environments, flash can deliver significant performance, response time and environmental benefits.
It is not uncommon to find companies struggling to deal with a growing performance lag as additional workload arises with the growth of the business. One of our customers, Infosys, a global leader in consulting, technology and outsourcing solutions, as opposed to adding more servers which would increase performance lag, implemented Hitachi flash modules and tiering solutions. The solutions together were able to provide large-scale transaction processing capabilities and higher performance, as well as eliminating the need for labor-intensive manual data placement. The result was significant – the company ended up delivering twice the performance and density of normal solid-state disks (SSDs) at half the bit price.
Modern Data Protection for the Digital Era
As the amount of data collected by organizations continues to rise, so do the pressures to keep this data secure. Data center modernization enables businesses to reduce operational overheads, eliminate inefficiencies and detect behaviors that could contribute to risks, whist ensuring continuous availability and adherence to compliance objectives.
These risks apply to businesses of all sizes and across all industries. I have had discussions with a diverse range of organizations – from large financial institutions to small educational institutes - and the challenges they face are the same. They need to eliminate the manual processes that are preventing them from rapidly capturing new opportunities and exposing them to risks. They also need infrastructure in place that enables them to increase capacity as and when required, without having to manually spin up extra servers or have people on site to implement.
For public companies like BOE Technology Group Company Limited (BOE), internet of things (IoT) technologies, data reliability and protection are of utmost importance. However, its workers were storing data on personal laptops, that are not always secure. The company also required high performance and availability even when large quantities of users boot up at the same time. Desktop cloud systems, like Hitachi Virtual Storage Platform and Hitachi Storage Virtualization Operating System, are able to help centralize the management of its core data for higher security and deliver undisrupted, high performance throughout its 24/7 business operations.
Embracing Intelligent Operations
As data center operations become more complex, operational efficiencies can deteriorate and the risks of downtime or data loss increase. To ensure the highest return on data center investments and accelerate strategic outcomes, companies need to enhance their infrastructure to increase operational efficiency and move initiatives faster.
By embracing artificial intelligence (AI)-enhanced analytics and IT automation software, businesses can improve performance, reduce administrative time and costs, and quickly identify and eliminate storage performance bottlenecks. AI can provide deeper data center insights by looking across the data path, including virtual machines, servers, networks and storage as well.
Hitachi is helping the world's business and IT leaders respond to modern data challenges by leveraging predictive analytics and automation as part of their larger data management and digital transformation. By embracing predictive analytics and IT automation software, companies can deliver the agile data infrastructure and intelligent operations needed to fuel their data center modernization initiatives.