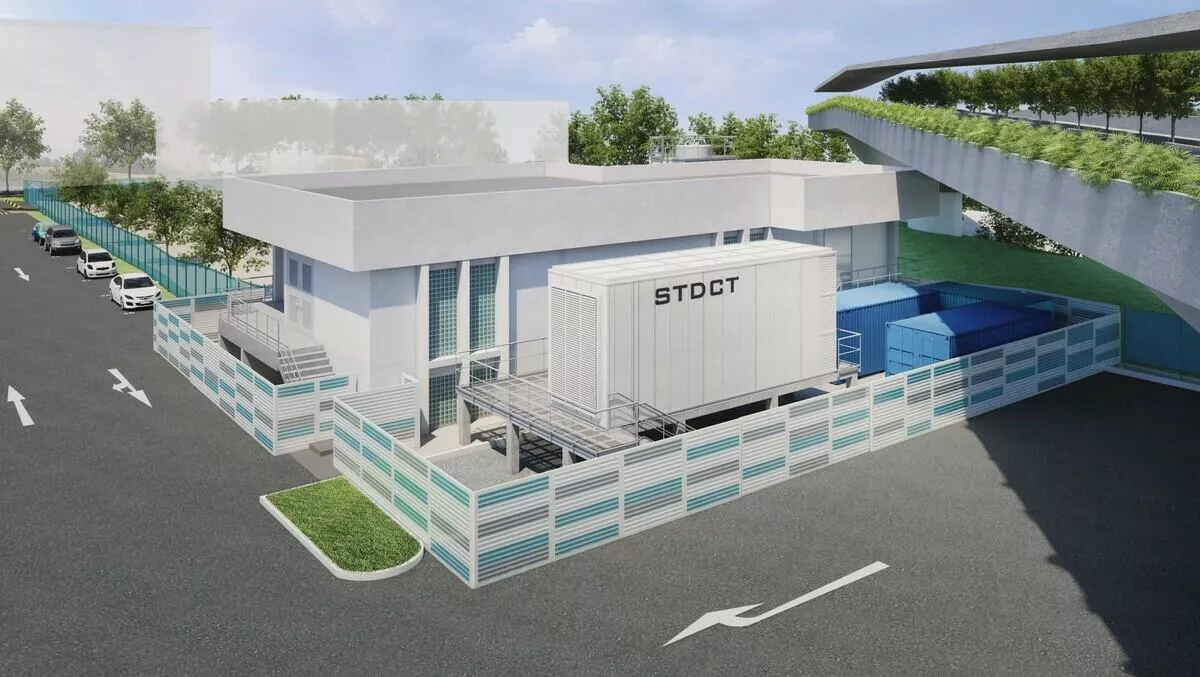 NUS, NTU & Facebook explore cooling solutions for tropical data centers
Mon, 21st Jun 2021
FYI, this story is more than a year old
Two of Singapore's largest training institutions and several industry partners have launched a project to develop new cooling solutions for data centers located in the tropics.
Nanyang Technological University (NTU) and the National University of Singapore (NUS) have created a research programme, worth S$23 million, to research, build, and test innovative and sustainable cooling solutions in the tropical data center environment.
The two institutions say that the Sustainable Tropical Data Center Testbed (STDCT), located in the NUS Kent Ridge campus, will serve as a research point and innovation hub for academia and industry.
The National Research Foundation Singapore (NRF) and Facebook are helping to fund the project, with support from other partners including the Infocomm Media Development Authority, Ascenix, CoolestDC, Keppel Data Centers, New Media Express, and Red Dot Analytics.
NTU and NUS point out that Singapore is home to 60% of the data centers in Southeast Asia, and will supply 12% of the country's total energy needs by 2030 - an issue further exacerbated by the country's tropical climate.
As such, there is a need to reduce the carbon footprints and power consumption that data centers require, which means there must be more innovative ways to cool these facilities.
NUS deputy president (research - technology), professor Chen Thuan explains, "Data Centers are a critical enabler of the digital economy, but the average data center can exert a significant environmental burden. Aligned with RIE 2025, sustainability is a key research focus of NUS, and our researchers have deep expertise in developing integrated solutions for tropical, urban and Asian settings.
Chen Thuan says that the STDCT brings academia and industry together to work on a common goal of reducing energy consumption and greenhouse gas emissions whilst optimising operations.
Facebook vice president of infrastructure, Alex Johnson, adds, "We are excited about the opportunity to partner NUS, NTU, Keppel Data Centers and the CoolestSG community to develop innovative solutions that reduce the carbon footprint and energy consumption of the average data center, particularly those located in tropical areas like Singapore.
The STDCT will be built with equipment such as a novel desiccant-coated heat exchanger design, and a StatePoint Liquid Cooling System (SPLC) designed by Facebook and Nortek Air Solutions.
Furthermore, chip-level hybrid cooling will be adopted to keep the servers cool. Artificial intelligence will manage the smart operations of these technologies to keep data centers water and power efficient, and to preserve the longevity of equipment and servers in the long term.
The institutions state, "A combination of these innovative cooling technologies, when they are successfully developed and tested, could significantly reduce energy consumption as well as greenhouse gas emissions up to 25%, as compared to conventional data centers which are traditionally air-cooled. If adopted industry-wide across the entire tropical region, energy usage of the data center industry could potentially be lowered by at least 40%.
The DTDCT is expected to launch by 1 October 2021.