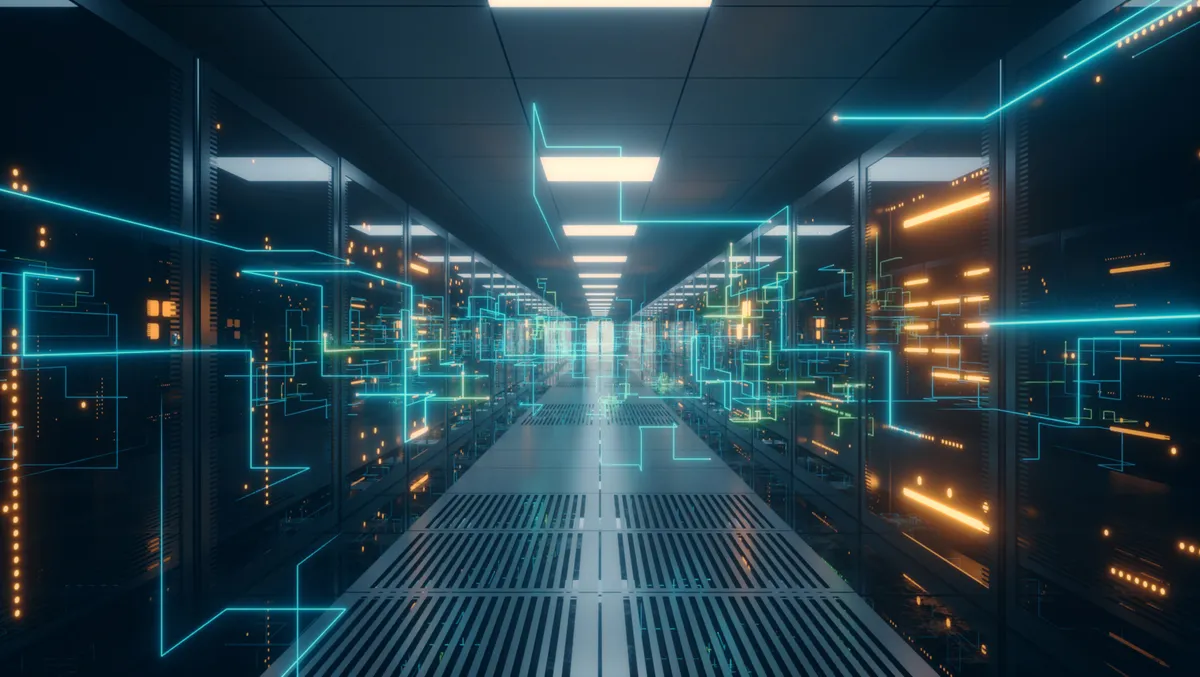 NTT unveils new data centre in commitment to Malaysia
NTT, a renowned IT infrastructure and services company part of NTT DATA, has further committed to its growth in Malaysia with the unveiling of its new data centre. The facility, situated on the NTT Cyberjaya campus, represents an investment of over RM 234 million (USD 50 million). This development is part of a broader vision for Malaysia to become an 'Asian Digital Tiger' by 2025.
Doug Adams, the new CEO of NTT Global Data Centers, discussed the growth, stating, "The five Cyberjaya data centres have already empowered hyperscale enterprises, and with this new site, we reaffirm our commitment to delivering reliable infrastructure that can support the demands of our clients' digital transformation ambitions in Southeast Asia."
Named CBJ6, the latest data centre notably expands NTT's campus, featuring a critical IT load of 7MW, 4,890m2 of space, two 33kV substations, diverse power reception, and advanced cooling wall technology. The technology is developed to ensure that high density racks of up to 15kW maintain a stable environment. This facility, alongside the Cyberjaya 5 (CBJ5) Data Center, built in 2021, provides a combined space of 20,000m2 and a facility load of 22MW.
Chief Executive Officer of the Malaysian Investment Development Authority (MIDA), Datuk Wira Arham Abdul Rahman, showered praise on NTT's expansion, "NTT's continuous expansion in Malaysia is a strong testament to the company's confidence in Malaysia's capability as a data centre hub in the region." He went on to underline that Malaysia has built a formidable reputation in the global data centre sector, with the country's projected data centre market size estimated to grow at 16.15% between 2022 and 2027.
Managing Director of NTT Global Data Centers Holding Asia, Takeshi Kimura, highlighted the increasing business interest coming from companies keen on investing in Southeast Asia, seeing NTT as an ideal partner capable of managing networks, submarine cables, and data centres in the region.
Discussing the campus's growth over two decades, NTT Global Data Centers Malaysia's Managing Director, Ho Yee Chung, attributed the success to a dedicated team of 60 engineers and operators who maintain 24/7 high availability. "With CBJ6's launch, we believe we're the prime provider of data centre services, offering modern facilities and expertise that the hyperscalers in Malaysia need," added Ho Yee Chung.
NTT also plans to roll out the submarine cable MIST, capable of transmitting over 200 TBPS of data. The 8,100km cable will further enhance the connection between Malaysia, India, Singapore, and Thailand, thus supporting Malaysia's global network connectivity and thereby contributing to sustainable socio-economic growth.