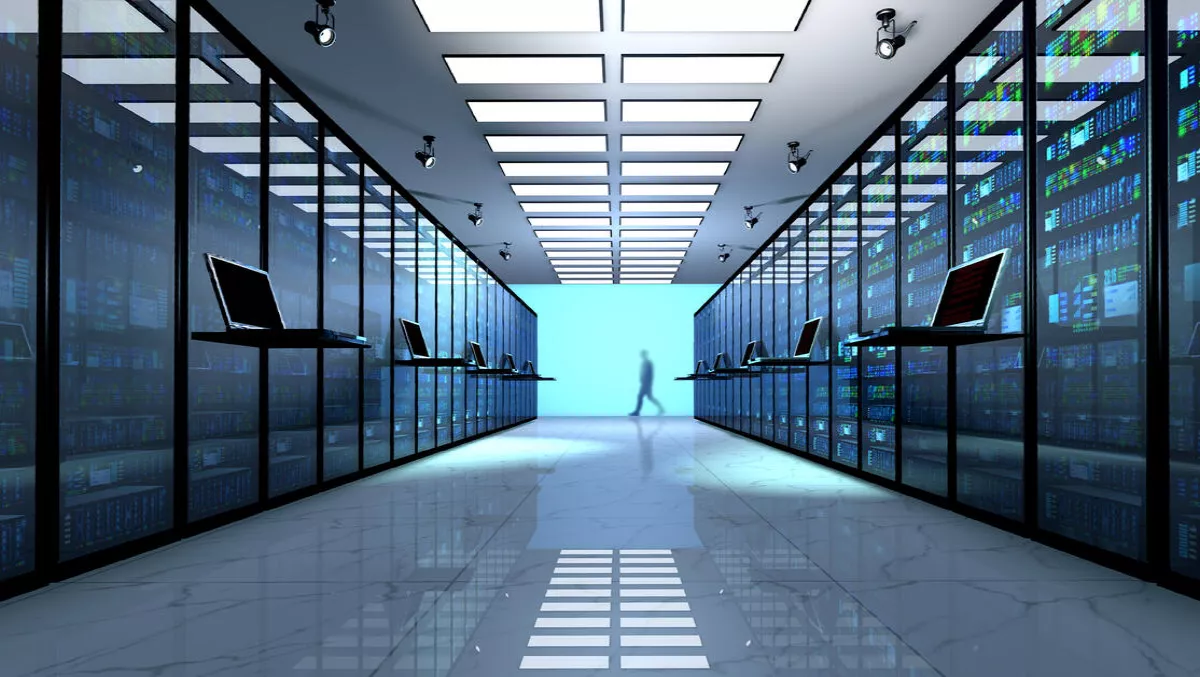 New product - CyberRack: Heat exchanger door with cooling capacity of up to 32 kW
Stulz has launched a new data center cooling product: CyberRack Active Rear Door, a chilled water rear door heat exchanger.
Founded in 1947, Stulz is a global air conditioning specialist. Since 1974, the group claims it has seen continued international expansion of its air conditioning technology business, specialising in A/C for data centers and telecommunications installations.
The heat exchanger door replaces the back panel of the rack, and its compact design aims to enable the cooling of all server cabinets, including high-density systems, directly inside the data center.
As the depth of the rack increases by less than 300 mm, the door can also be retrofitted in existing installations.
Two versions of this product are available, with a cooling capacity of 19 or 32 kW. Up to five EC fans ensure an optimum airflow and the CyberRack can be installed in all commonly available 19" cabinets.
Themodels are available in heights of 42U and 48U, and widths of 600 mm and 800 mm.
According to Stulz, the cooling capacity of the CyberRack is automatically adapted to the heat load of the servers. This is achieved either directly through continuous analysis of the measured temperatures, or indirectly via differential pressure control.
Here, the speed of the CyberRack fans is adjusted in line with the airflow of the servers' own fans.
By mounting the heat exchanger door directly on the rack, the transfer of heat takes place inside the server cabinet – isolated from the ambient environment.
This allows a considerably higher temperature on the air and chilled water side than in other room cooling systems, where the heat is first emitted into the room and then cooled and most of the cooling can be delivered by means of Free Cooling.
Combined with a chiller such as the Stulz CyberCool 2, compressor cooling is only required to cover the peaks. This greatly increases the efficiency of the cooling system and achieves a long-term reduction in operating costs.
In addition to its use as a standalone solution, the CyberRack can also be used as an add-on for precision air conditioning systems with raised floor.