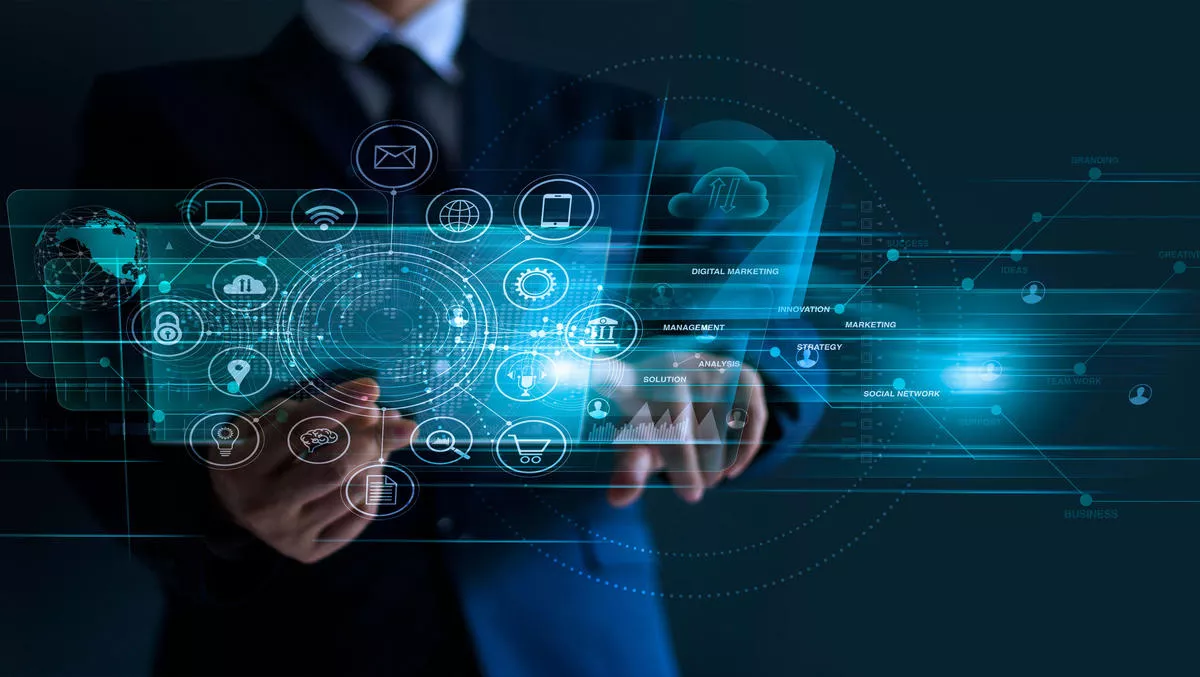 New HCI solutions powered by AMD EPYC servers
By Newsdesk
Mon, 19th Oct 2020
FYI, this story is more than a year old
AMD continues to expand its EPYC processor ecosystem for virtualized environments and hyperconverged infrastructure (HCI) with Lenovo announcing the ThinkAgile HX, the latest solution based on AMD EPYC processors and Nutanix's hybrid cloud infrastructure solution.
This new solution expands the ecosystem of AMD EPYC based cloud and virtualized solutions.
"A virtualized or HCI environment powered by AMD EPYC processors gives data center operators and IT administrators the power to provide a high-performance virtualized environment with leading-edge security features, across a wide variety of OEM platforms and software solutions. This will not only help them in this 'work from anywhere' environment but also enable them to contribute to their company's business goals," says AMD senior vice president and server business unit general manager Dan McNamara.
AMD EPYC processors offer accelerated performance, class-leading memory capabilities, and advanced security features for virtualisation and HCI solutions.
Solutions using AMD EPYC processors are now widely available, customers have a choice of solutions when modernizing their data centers.
HCI solutions include:
Dell Technologies
The Dell EMC XC Core XC6515 – an AMD EPYC processor-based XC appliance from Dell Technologies. Fully qualified by Nutanix, the single-socket 1U chassis provides up to 64 high-performance cores, PCIe 4, and performance for VDI, database, and ROBO workloads.
Dell EMC Solutions for Azure Stack HCI – The AX-6515 solution is powered by 2nd Gen AMD EPYC processors and provides advantages for leveraging Microsoft virtualization environments.
HPE
HPE ProLiant DX325 - DX385 optimised with Nutanix software – Using AMD EPYC processors based on HPE ProLiant servers are an advanced choice for customers selecting Nutanix software with HPE.
HPE ProLiant DL325 and DL385 Gen10 servers with HPE Nimble Storage dHCI – Using 2nd Gen AMD EPYC processors, these servers are architected for VDI users, business-critical applications, and mixed workloads with unpredictable growth.
HPE SimpliVity 325 Gen10 HCI – An HCI solution for the enterprise edge based on the HPE DL325 Gen 10 server using the HPE SimpliVity HCI software and powered by 2nd Gen AMD EPYC processors. The solution offers customers a small 1U footprint, 2-node high availability, that lowers TCO with industry-leading VDI-density.
Lenovo Data Center Group
Lenovo ThinkAgile HX – in collaboration with Nutanix and AMD, Lenovo recently announced the new Lenovo ThinkAgile HX HCI solutions powered by AMD EPYC processors, enabling customers to run virtual desktop workloads at a higher density, and maintain consistent performance (in the same 1U form factor), with up to 50% fewer servers.
The Lenovo ThinkAgile HX 3000 Series appliance – Featuring AMD EPYC processors, it is available in a rack-dense 1U 1-node form-factor and supports high memory and core density, making it a good solution for virtual desktop infrastructure and general virtualization workloads.