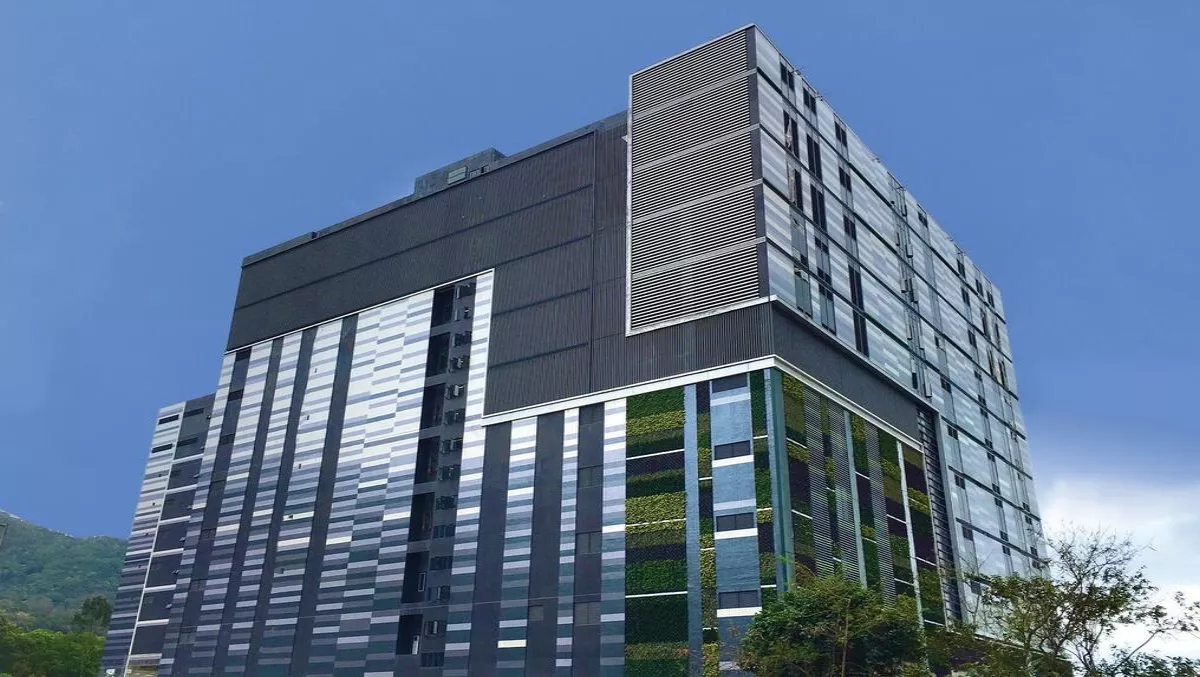 New data center pushes Hong Kong's plan to become APAC tech hub
FYI, this story is more than a year old
SUNeVision has opened the doors of its new data center – a Tier-4 and 474,000 square feet facility.
The opening of Mega Plus was celebrated by around 100 guests and business partners in an event the company dubbed the "MEGA Plus Xperience" ceremony.
SUNeVision believes the new facility represents the company's support for the Hong Kong government's Digital 21 Strategy – an initiative focused on developing Hong Kong into a data technology hub in Asia Pacific.
At the ceremony, Nicholas W Yang, secretary for Innovation and Technology, HKSAR Government, congratulated SUNeVision on the completion of the data center, saying, "The opening of MEGA Plus data center further expands the data center cluster in Tseung Kwan O, and shows the confidence of the industry in Hong Kong in becoming the data center hub of the Asia Pacific region.
SUNeVision's vice chairman Allen Fung spoke at the ceremony, "Cloud computing, mobility, big data and Internet of Things (IoT) are the key drivers for the growth of data center facilities in the future.
"SUNeVision's commitment in providing secure, world-class, carrier neutral data center facilities and services not only helps in retaining existing customers but also in attracting new prospects.
"With MEGA Plus in operation, we are confident to gain further support from our old and new business partners.
SUNeVision's CEO Peter Yan adds "The MEGA Campus is home to the largest ecosystem of data exchange in the region, serving hundreds of customers from all over the world.
"With city's 10 PoPs of subsea cables and more than 150 carriers, MEGA Plus further extends the network-dense environment to develop an important and strategic ecosystem for public and private peering with over 10,000 cross-connects.
"MEGA Plus and the four other data centers managed by SUNeVision are well positioned to provide the capacity, power density and connectivity to meet the requirements of today's and the future IT infrastructure," continued Mr. Yan.
The facts
The Tier-4 and 474,000 square feet facility is capable of supporting more than 5,000 racks, and its modular and flexible design meets the varied and dynamic requirements of telco carriers, cloud service providers and large enterprises.
SUNeVision states that MEGA Plus meets environmental requirements – which was a focal point during the project design phase. The facility is certified by green building standards of LEED and BEAM Plus.
According to SUNeVision, some of the design highlights include:
Make-up water tank can cater for a sufficient period of time of cooling water consumption with continuous chilled water supply to data halls
High-performance air conditioning equipment and automatic lighting control are applied at data centers' areas, plant rooms and offices to save electricity
Installed green walls on the façades and development of green roof on the data center to insulate heat and save energy