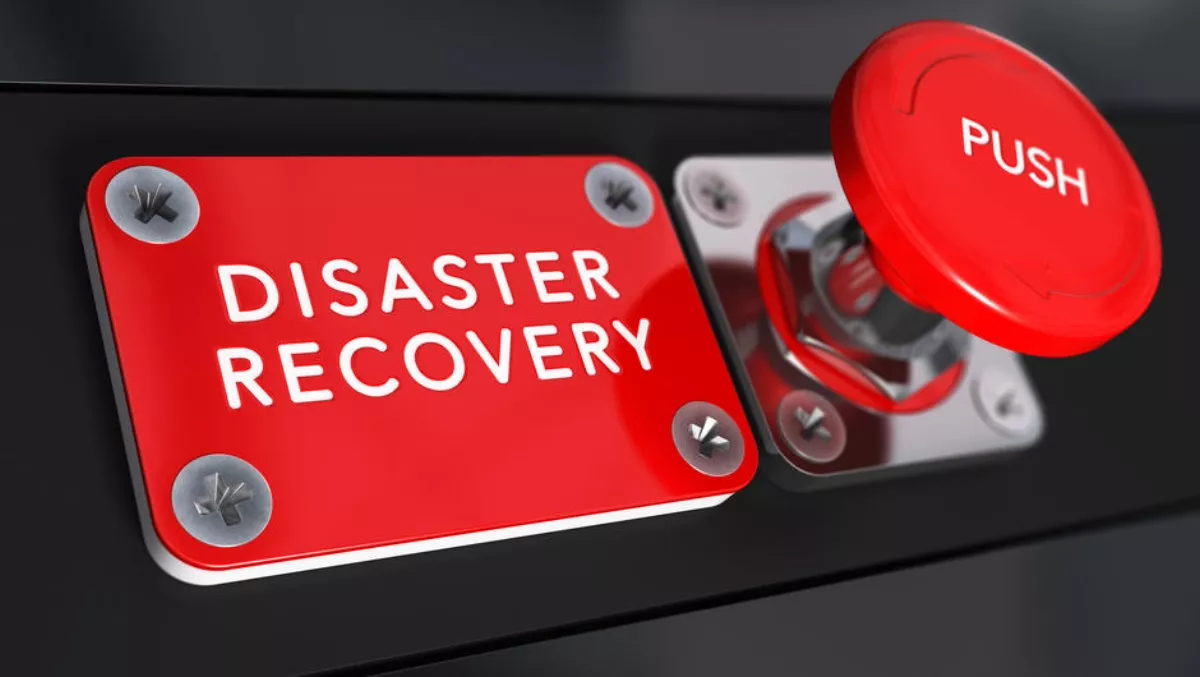 Netwise Hosting launches workplace recovery at its data centre
​Independent data center operator Netwise Hosting launched a new brand this month focusing on disaster recovery.
There is certainly no shortage of information surrounding disaster recovery, especially considering what happened in 2017. Global ransomware attacks like WannaCry and NotPetya revealed just how vulnerable companies are.
And time is precious, with various data showing that businesses lose between US$926 to $17,244 for every minute that their operations stalled – costs include revenue loss, productivity loss, recovery expenses, equipment replacement and more.
Disaster recovery and business continuity used to be a omain for only the big guys, but Netwise Hosting says it's now no longdf acceptable for any organisation to suffer avoidable downtime, as pressure grows on smaller enterprises to remain resilient in the face of adversity.
This has made workplace recovery a major component of modern business continuity planning as it allows organisations to safeguard their operation not only from a systems and IT infrastructure perspective but also their physical work area.
In the past, Netwise Hosting's work area recovery suite functioned largely for the benefit of its colocation customers and was housed in a segregated corner of its London data center.
Its new brand has been named Workplace Recovery London and has been designed to bring the service to a wider range of small and mid-sized businesses – not just those with the advanced requirements of a data center.
"Workplace recovery is an area of business continuity planning frequently overlooked by SMEs, partly because it's a lesser known service in the disaster recovery space, and also because it's traditionally too costly for smaller organisations to consider," says Netwise Hosting senior manager Matt Seaton.
"While our DR suite has always acted as a great value-added service to our colocation offering, Workplace Recovery London decouples this from the data center, allowing more companies to enjoy the service without requiring any specific ties to IT infrastructure."
The suite has space for up to 40 users and offers its members a service where everything is taken care of, including the use of workstations, VOIP phones, printing and scanning, wireless connectivity and a range of other on-site amenities.
This essentially reserves space for immediate use in the event of a disaster that is exclusive to a business' postcode area .
Netwise Hosting asserts having a standby office on hand for a company's core team after a localised issue at their primary place of work is now critical for proper compliance with best-practice disaster recovery concepts, in addition to more comprehensive adhesion to the ISO 22301 certificate standard.
The suite is located near the Bermondsey underground station and is easily available from all corners of London. Netwise Hosting says they are already delivering peace of mind to a number organisations from single-man operations to large city-based legal and financial firms.
According to Netwise Hosting, the space is unique being part of its data center facility as it benefits from dramatically enhanced resiliency like backup generators for the power and dedicated connectivity that is of a data center standard.