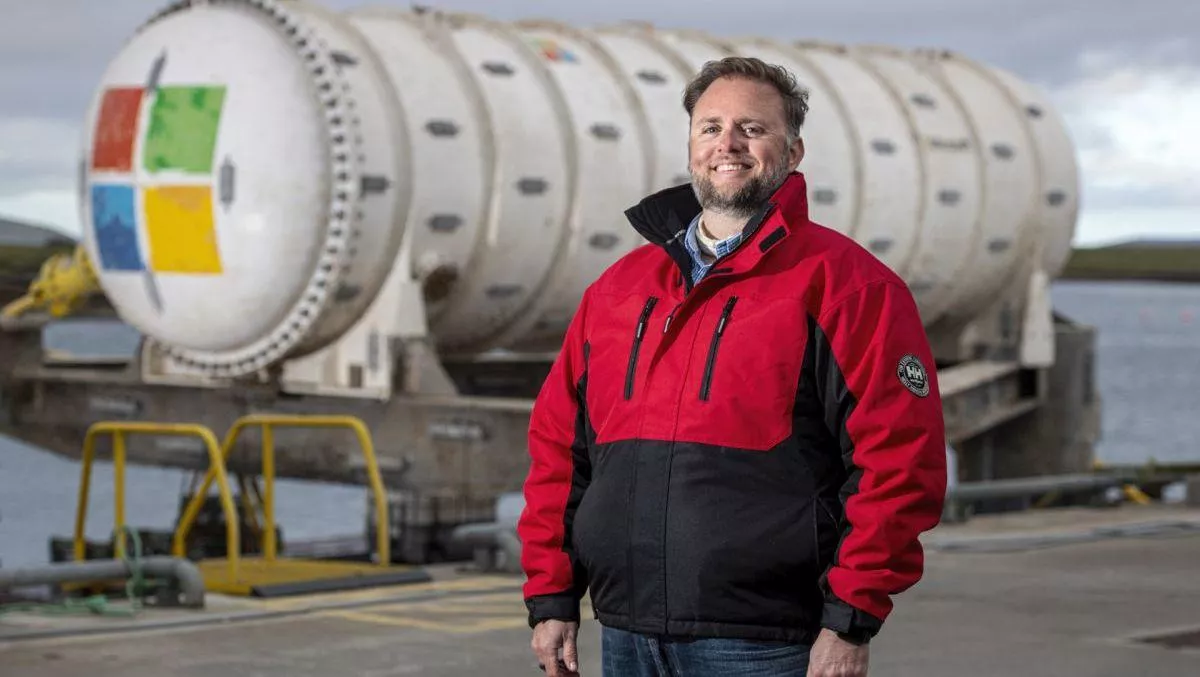 Microsoft's underwater data center comes up for air
By Newsdesk
Tue, 15th Sep 2020
FYI, this story is more than a year old
Microsoft's foray into deep sea data centers has come up for air, two years after the company dropped a data center into the sea near Orkney Islands in Scotland.
In 2018 the data center was dropped 35 metres and rested upon the sea floor as part of Microsoft's experimental initiative dubbed Project Natick. The data center housed 864 servers and cooling system infrastructure in a watertight steel tube that was approximately the size of a shipping container.
Researchers thought that sealed containers that lie on the sea floor could help to improve data center reliability – and it seems they were correct.
Microsoft's John Roach explains that land-based data centers can suffer from weather elements like humidity, temperature changes and oxygen exposure, as well as bumps from people who replace components. He says these can contribute to equipment failure.
"More than half the world's population lives within 120 miles of the coast. By putting data centers underwater near coastal cities, data would have a short distance to travel, leading to fast and smooth web surfing, video streaming and game-playing," he adds.
The sea is consistently cool, which can help to achieve energy-efficient data center designs. Or at least that's what Project Natick put to the test.
When the data center was dredged up from the seafloor it was covered in algae, barnacles and anemones, but Microsoft's Special Projects research group principal member of technical staff Spencer Fowers says it was actually quite clean.
"It did not have a lot of hardened marine growth on it; it was mostly sea scum," Fowers says.
There were a few failed servers and cables, which Microsoft has sent to the United States for inspection. They want to know why, with the aim of uncovering why underwater data center servers are 'eight times more reliable than those on land', Roach says.
"The team hypothesizes that the atmosphere of nitrogen, which is less corrosive than oxygen, and the absence of people to bump and jostle components, are the primary reasons for the difference. If the analysis proves this correct, the team may be able to translate the findings to land data centers.
Project Natick has also produced valuable insights into sustainable data center energy use, particularly as Scotland's Orkney Islands power grid is 100% wind and solar. It also runs experimental green energy technologies.
The project also proves that data centers don't have to use freshwater resources in order to operate.
"We have been able to run really well on what most land-based data centers consider an unreliable grid," says Fowers. "We are hopeful that we can look at our findings and say maybe we don't need to have quite as much infrastructure focused on power and reliability.