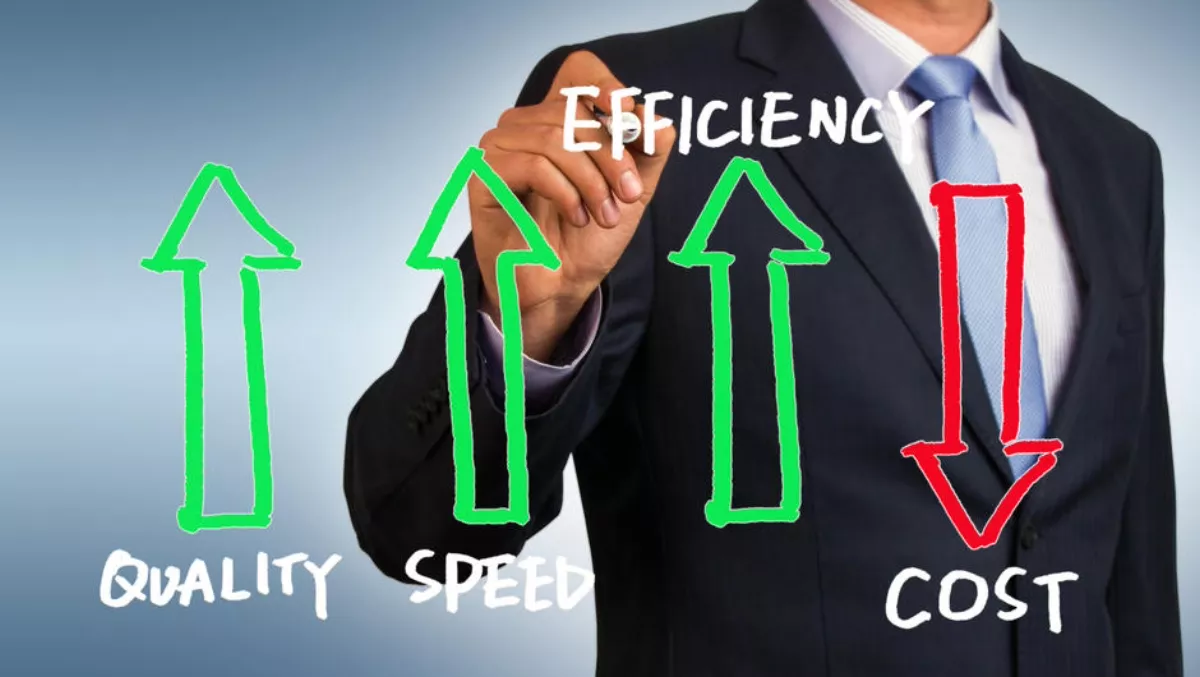 Lithium-Ion batteries critical to reducing power management costs
The world's enterprises demand more from their edge computing assets such as their IoT systems and business-critical applications. The issue of reliable and effective power management is essential to managing large and often demanding distributed computing environments.
But that is all being put at risk because organisations don't often have dedicated staff with proper expertise to make sure that power protection equipment is maintained to its full potential.
This could lead to unplanned downtime that affects business performance, and replacement costs resulting from equipment that hasn't been maintained properly.
In the case of uninterruptible power supplies (UPS), maintenance is particularly important. So how do you make UPS easy to maintain?
Schneider Electric believes part of the answer lies in lithium-ion (Li-Ion) battery technology. This technology provides longer lifespans, more compact batteries, better performance, and lower maintenance.
You may be used to valve-regulated lead-acid (VRLA) batteries, which need to be replaced more often, weigh around three times as much as Li-Ion batteries - and they charge four times slower than Li-Ion.
End users demand better performance with a smaller footprint, while organisations are looking for something that lowers the total cost of ownership and easier maintenance.
To determine whether you need to switch to Li-Ion technology, Schneider Electric poses these four questions:
Are you tired of battery replacement needs?
Have you encountered unexpected battery failures?
Are you ready to lower your total cost of ownership?
Have you noticed significant runtime degradation over time or due to high temperatures?
If the answer is yes to any of those questions, Li-Ion technology may work for you.
Schneider Electric recognises these benefits, which is why it expanded Li-Ion technology into its portfolio for 2018.
The company is bringing Li-Ion to its single-phase Smart-UPS portfolio with APC's new range of Li-Ion Battery UPS, called Smart-UPS On-Line.
In addition to connecting with Schneider Electric's cloud-enabled EcoStruxure IT platform, Smart-UPS On-Line offers a range of maintenance and benefits that can cut costs and make power more reliable:
Longer lifespan: Li-Ion batteries can have a service life upwards of 10 years
Smaller size and weight: Due to higher energy densities, Li-Ion batteries have a much smaller footprint and weigh about 30% less than sealed lead acid batteries.
Lower maintenance and total cost of ownership: With double the battery life, the amount of maintenance and associated costs required over the life of the UPS is reduced by as much as 53%.
Safety: APC's proven record of safety and best-in-class design and adherence to safety regulations (UL 1973, UL1642/IEC62133) provides added peace of mind.
Better performance at higher temperatures: Li-Ion batteries can operate at higher average temperatures (e.g. 40°C) without degradation to UPS performance of runtime.
Extended runtime: Smart‑UPS On‑Line can be configured with multiple Li-Ion battery packs to meet aggressive runtime demands based on IT and business needs.
Remote management capabilities: Available with a pre-installed Network Management Card (NMC) option, this solution can enhance visibility of edge environments with monitoring and control capabilities.
Cut down your battery maintenance and increase performance for your edge computing needs.
Click here to learn more about APC by Schneider Electric's solutions on the edge.