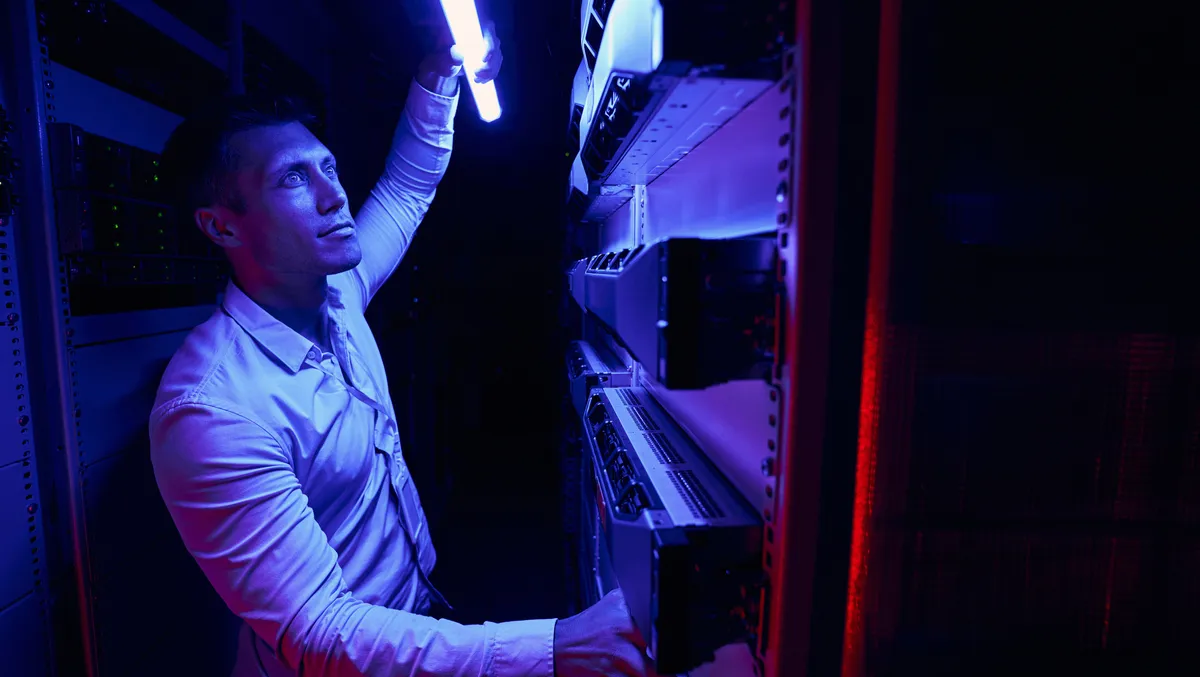 Lenovo launches fifth-gen of Neptune Direct Water-Cooling
Lenovo has released the fifth generation of its Direct Water-Cooling technology as well as a range of sustainability services to aid customers in reaching their goals in this area.
The expanded portfolio comes as part of ThinkSystem's 30th Anniversary celebrations and provides advanced sustainability services such as packaging and product design.
The fifth-gen Lenovo Neptune Water-Cooling technology broadens industry-leading data centre efficiency to encompass a wider range of servers, recycle loops of warm water to cool systems and allow customers to minimise how much power they consume by up to 40%.
Lenovo Neptune also now includes support for the latest processors from AMD and Intel and expands its water cooling to support both 4th Generation Intel Xeon Scalable and 4th Generation AMD EPYC processors and GPUs from NVIDIA and Intel, providing improved performance.
"As a global technology leader, we are invested in not only bringing world-changing innovations but also driving differentiation with ESG goals, sustainable business practices, product designs, and services: ultimately helping our customers advance their sustainability goals," says Sumir Bhatia, President, AP, Lenovo ISG.
"The fifth-gen Neptune technology and carbon offset services are big enablers, helping our customers reduce their environmental footprint. Moreover, with Lenovo TruScale Sustainability services, businesses of all sizes can benefit from the subscription-based offering and reduce their energy consumption.
"We are committed to accelerating our emission reductions to achieve the Net-Zero goal by 2050, taking our customers and partners with us on this journey."
Lenovo is the leader in the HPC server industry for its use of warm water cooling and is extending alternative cooling products with Neptune, which range from liquid-assisted air cooling to direct water-cooled GPUs and CPUs.
Its offerings include:
Closed Loop Cooling Design
Water lines run to node, cooling down CPUs
Each server requires 155W less fan power
Liquid Assisted Air Cooling
Thermal Transfer Module (TTM) advanced heat sink uses liquid to channel heat away from CPU
Liquid to Air Heat Exchanger (L2A) – closed-loop liquid-cooled GPUs
Direct Warm-Water Cooling
Component level cooling for CPUs, GPUs, RAM, PCIE, PSUs
Runs CPU and GPUs faster for sustained performance
Removes more than 90% of heat generated by the server
"The demand for greener products and services is at an all-time high as more businesses and organisations in Singapore place a greater emphasis on sustainability," says Kumar Mitra, Central Asia Pacific Director and Regional General Manager, Lenovo ISG.
"With our technological advancements, we are empowering our customers and partners to adopt innovative practices and solutions that can minimise their environmental footprints.
"Our enhanced Lenovo Neptune-warm-water cooling technologies have the potential to reduce carbon emissions and total power consumption by up to 40%.
"This, combined with the expansion of CO2 Offset Services to select Lenovo ThinkSystem servers, will enable us to become a more responsible solutions provider and support our vision to achieve net-zero by 2050, while also helping our customers meet their sustainability goals."
Lenovo's portfolio offers advanced sustainable computing capabilities by broadening Carbon Offset Service from intelligent devices to the entire IT infrastructure, enabling customers to apply CO2 offset credits to a partner organisation that supports the United Nations' CO2 offset projects such as reforestation, renewable energy and solar.
Further, the newly available Lenovo TruScale Sustainability services offer a pay-as-you-go option that helps prevent over-provisioning and supports minimising how much energy is consumed.
Lenovo continues to offer Asset Recovery Services for IT infrastructure, allows IT reuse, recycling, and disposal, as well as managing the environmental and data security risks that come with end-of-life asset disposal.
The enhancements in sustainability services, packaging and product design are also tailored especially to the circular economy, resulting in customers being able to reach their sustainability goals.
These improvements include a new environmentally-friendly server packaging offering that reduces marine plastic waste and carbon emissions, resulting in 100% recyclable packaging materials.
In addition, Lenovo server bags contain 30% recycled ocean-bound plastic, and the company's innovative packaging design uses a rack integration method of shipping servers pre-installed in racks, which has saved more than 3.5 million pounds of cardboard since it was introduced.
Together, these advancements help Lenovo customers meet sustainability goals and support Lenovo's goal of reaching net-zero by 2050.