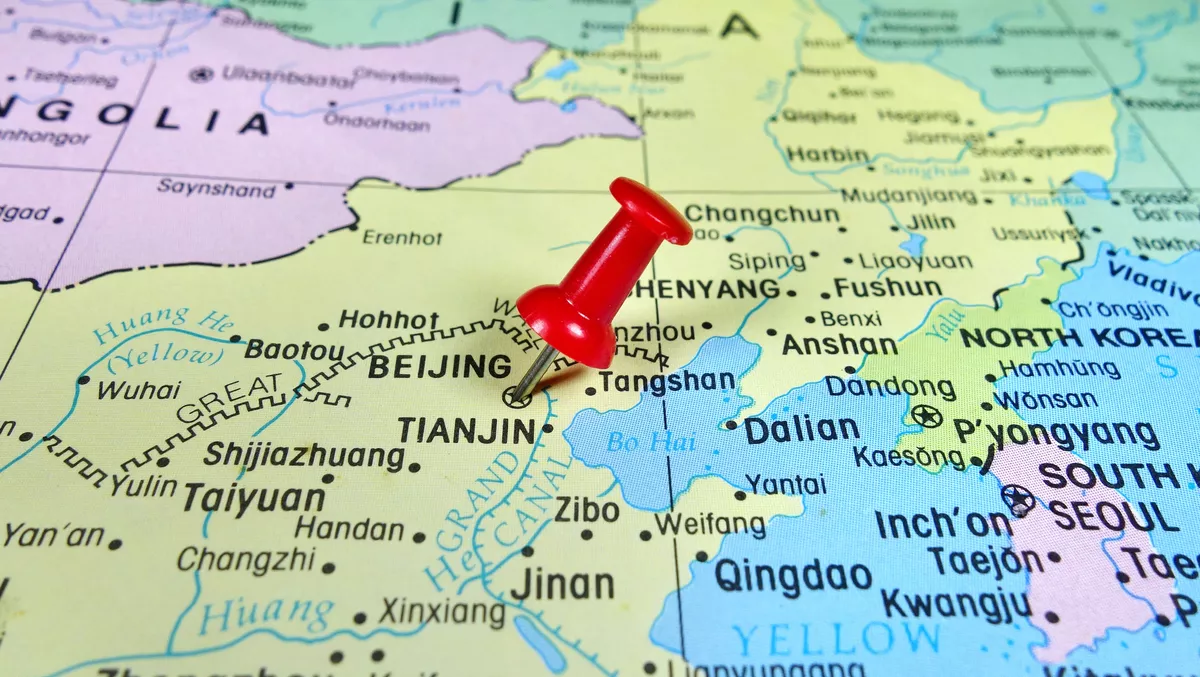 Keppel deepens inroads into China's data centre market
Keppel Data Centre Fund II LP (KDCF II) has entered into a strategic partnership with Heying, a wholly-owned subsidiary of Tianjin Zhengxin Group Co. to jointly develop a greenfield data centre in Greater Beijing, China.
This latest development marks Keppel's sixth project since entering mainland China's data centre market in 2020.
KDCF II, managed by Alpha Investment Partners Limited (Alpha), which is the private fund management arm of Keppel Capital, will acquire a majority stake in Huailai Data Centre and jointly develop the property with Heying. The total development cost of the project is approximately RMB 1.4 billion (S$292.0 million). In addition, Keppel Data Centres will collaborate with Heying to implement global best practices for data centre operations at Huailai Data Centre.
Located in Huailai County, Hebei Province, Huailai Data Centre is situated on a 3.3ha land plot that forms part of a larger data centre campus spanning 29.7ha. The campus is 65km from Beijing Central and 70km from Beijing Capital International Airport. Greater Beijing's data centre market reached RMB 30 billion in 2020, implying a 26% CAGR from 2016 to 2020, and making it China's largest data centre market.
Development of Huailai Data Centre is taking place in phases. When fully developed by the end of Q1 2023, Huailai Data Centre will have an expected gross floor area (GFA) of 678,807 sq ft, which can fit more than 5,700 high-density racks and will hold the China Data Centre Class A GB-standard equivalent specifications. Huailai Data Centre has received strong indication of interest from a major cloud service provider in China.
In line with Keppel's Vision 2030, which puts sustainability at the heart of its strategy, Huailai Data Centre will be fitted with indirect evaporative cooling (IDEC) systems, which work by using evaporating water to cool airstreams and maintain humidity. This method consumes 50% less energy compared to traditional chilled water systems.
"We are pleased to partner with Heying to enter into one of China's largest data centre hubs. Demand for data centres in China has been resilient, attracting strong investor interest. Keppel Data Centre Fund II LP is well-positioned to seize investment opportunities in this growing sector as we are able to collaborate with the wider Keppel Group to provide robust and reliable data centre solutions," says Alvin Mah, CEO of Alpha.
"We will continue to add more quality assets in key global markets to the Fund's portfolio that will deliver optimal risk adjusted returns to our investors."
Wong Wai Meng, CEO of Keppel Data Centres, adds, "Keppel Data Centres' strategy to work with strong experienced partners and in collaboration with Keppel Capital, enables us to harness synergies and scale up swiftly in developing and operating high quality data centres in our key growth markets.
"This has helped place Keppel Data Centres in pole position to meet the requirements of cloud service providers, hyperscalers and technology firms in one of the world's fastest growing markets, building on our strong data centre development and operational track record."
The above-mentioned transaction is not expected to have any material impact on the earnings per share and net tangible asset per share of Keppel Corporation for the financial year ending 31 December 2022.
In April 2022, Keppel also celebrated another milestone in China, with the official opening of Huizhou Data Centre, a greenfield data centre located in the Tonghu Smart City in Huizhou, Guangdong Province.
With a total GFA of 486,700 sq ft, the facility offers more than 6,000 high-density racks and has the potential to build up another 538,200 sq ft to its GFA, which would bring the total GFA to approximately 1,024,900 sq ft for further upside development. Huizhou Data Centre has already engaged a major telecommunications company as an anchor customer and has been receiving strong capacity demand from customers comprising major cloud operators, telecommunication firms and technology companies.
Separately, Keppel also expects its Greater Shanghai Data Centre under KDCF II to be ready for service by Q1 2023. The Greater Shanghai Data Centre holds up to 3,000 racks with a total GFA of 323,684 sq ft and is fitted with liquid cooling technologies catering mainly to financial and banking customers.