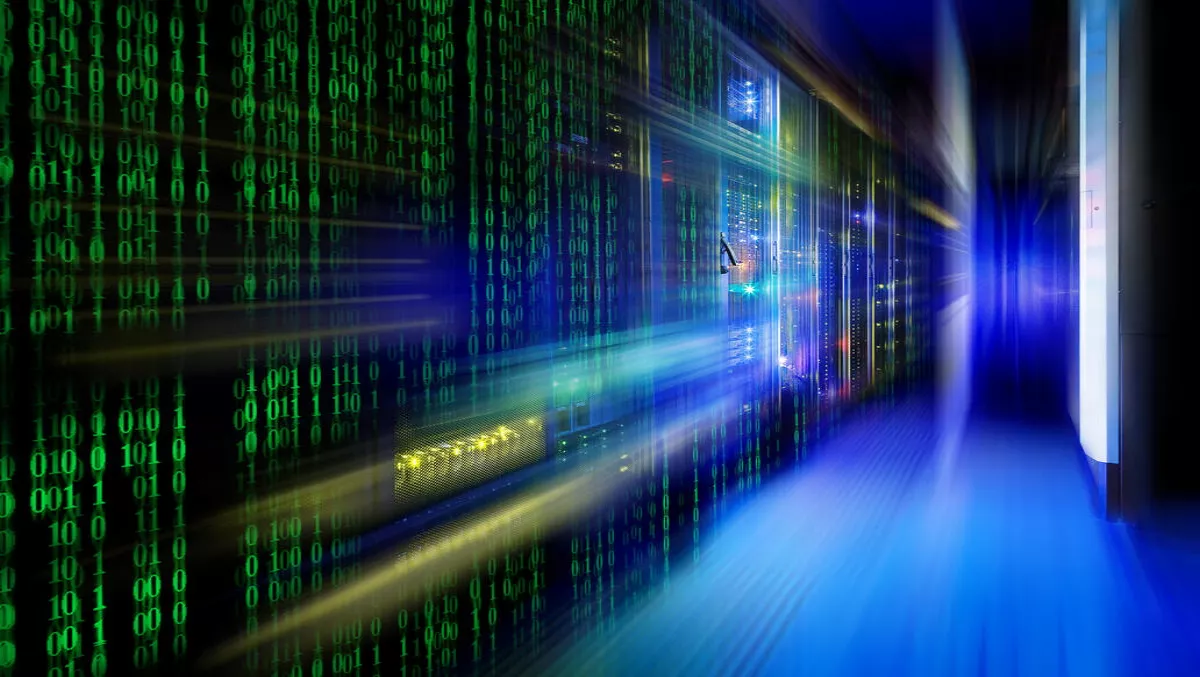 It's 'market share domination' for Gigpeak's connectivity ICs
FYI, this story is more than a year old
GigPeak has enjoyed a record quarter of shipments of ICs for data center applications, results the company says reflects its market share 'domination'.
The company saw a substantially increased volume of orders for its 40 Gbps QSFP+ and 100Gbps QSFP28 ICs for active optical cables (AOCs) and optical transceiver modules, demanded by hyper-scale Web 2.0 data center customers.
With 5 billion people connected with mobile and broadband, and the cloud transforming the fabric of our society, the world's data traffic is exploding, with estimates of a global workload increase of 81% between 2015 and 2018, where the highest growth of 113% being the cloud-based workloads. There is enormous pressure on business and data centers to keep the pace, constantly driving new architectural paradigms and highly scalable platforms built to handle the massive complex workloads of the network. At the forefront of this change are the technology giant Web 2.0 players, which are GigPeak's end customers.
"We are delighted to see a record quarter of shipments of our data center connectivity ICs, reflecting our market share domination as the sole-merchant provider of ICs for the current generation of 40Gbps NRZ ICs," says Dr. Raluca Dinu, COO of GigPeak.
"And our strong position in the initial shipments of our complete production chipsets for 100Gbps SFP+ and QSFP+ form factors, addressing active optical cables (AOCs) and transceivers for Short Reach (SR) and Long Reach (LR) Ethernet applications," Dinu explains.
"While we are encouraged by the initial demand from data center optical module customers for the 100Gbps NRZ complete chipset, we continue to see ever-growing demand for the current generation of 40Gbps NRZ, which will remain the workhorse for data center connectivity for the next few years," he says.
GigPeak has also announced the availability of driver and TIA ICs for 200Gbps short-reach (SR) and long-reach (LR) PAM4 Ethernet applications to augment its data center chipset solutions.
"We are also delighted to announce today the sampling of our 200Gbps PAM4 drivers and TIAs for SR and LR, which makes GigPeak the first company in the industry to offer a complete chipset solution for all speeds applicable for the data center interconnectivity of 40Gbps today and for the next foreseen future of 100Gbps NRZ and 200Gbps PAM4," Dinu adds.
According to Dinu, 40Gbps, the first generation networking technology to be deployed in the data centers, had substantial growth over the last 3 years with market analysts projecting continuous growth through 2018.
With GigPeak remaining the sole merchant provider of the 40Gbps ICs for the datacom optical modules, the company has enjoyed an average compounded annual growth rate (CAGR) larger than 30% over the last 3 years, and expect to see the same growth for the next couple of years, Dinu says.
For 100Gbps NRZ ICs, market analysts such as LightCounting project less than 1 million shipments of chipsets for the data centers in 2015, growing to about 8 million chipsets in 2018.
GigPeak believes it will maintain significant share of the 100Gbps NRZ opportunity and enjoy the move into the next generation data center connectivity at 200Gbps with its PAM4 ICs, which are being sampled now. Significant sales for PAM4 ICs are expected no later than 2020, if not earlier, Dinu says.