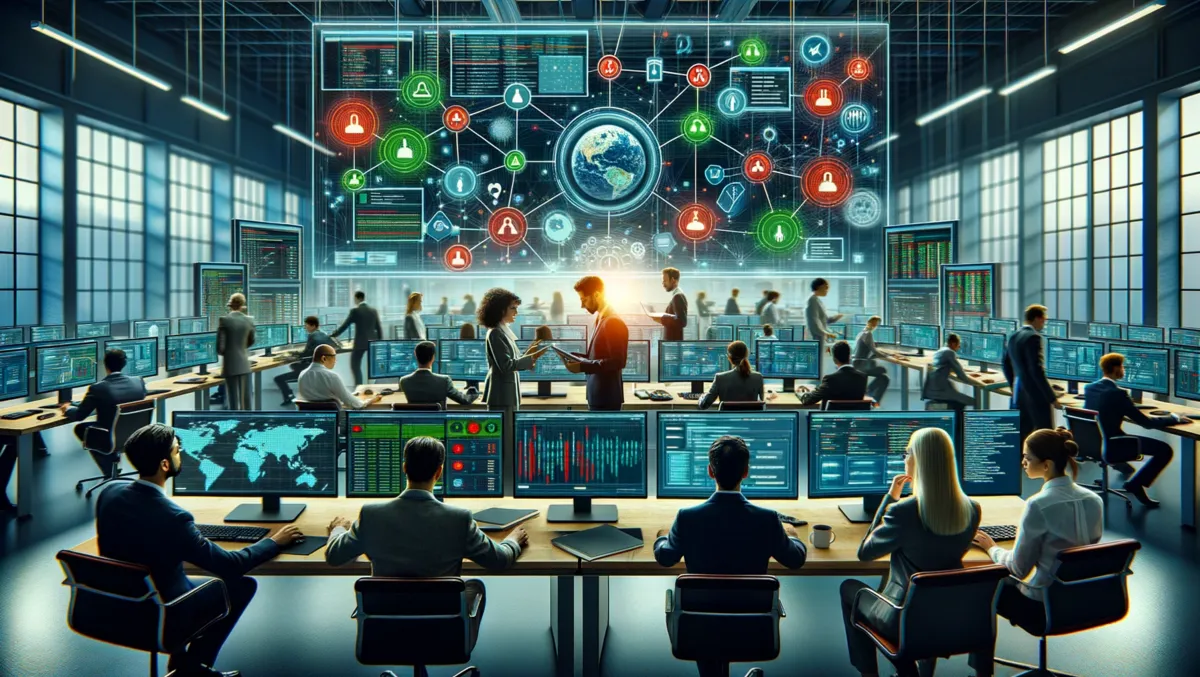 IT leaders are driving security and networking team convergence
The advancements in cyber threats have initiated a shift in IT infrastructure, revealed Cato Networks - leading global provider of the single-vendor Secure Access Service Edge (SASE) platform. The results of Cato Networks' 2023 SASE Adoption Survey indicate that 82% of IT leaders worldwide are driving the convergence of networking and security teams within organisations.
Eyal Webber-Zvik, Vice President of Product Marketing and Strategic Alliances at Cato Networks, emphasised, "The convergence of networking and security teams in organisations is no longer an afterthought." Further elaborating, he added, "It is an action that IT leaders are embracing and adopting. As organisations strive to combat today's cyber threats, enriching security operations with network visibility and intelligence is essential. Respondents in our 2023 Cato Networks SASE Adoption Survey confirmed that and more."
The survey clearly shows the trend of security and networking team consolidation to improve collaborations and operational efficiencies: 82% of those surveyed indicated security and networking teams are heeding the management directive to merge and collaborate more intimately. Consequently, 24% of organisations handle network and security responsibilities with one unified team.
International beer producer, Carlsberg, has spearheaded the move to integrate network operations and security. CISO and Head of Technology at Carlsberg, Tal Arad, stated how this integration was key to their operational success: "For Carlsberg, networking and security operations are ultimately about the same thing: ensuring the beer keeps flowing. Blurring the lines between networking and security people, I think, is the right way to achieve that goal."
Discussing how team consolidation helps in overcoming potential IT roadblocks, Arad continued, "Converging networking and security teams lets us eliminate the turf wars that have so long played IT. We can identify and act on potential back doors created by network changes and identify operational issues in security changes far faster because security and networking personnel pull together as a single team."
According to the survey, 34% respondents identify occasional collaboration difficulties or clear-cut turf wars between networking and security teams - hence the need for management to encourage team alignment. Meanwhile, a clear preference for unified operational platforms emerges, with 68% of present organisations using different platforms for security and networking management. However, this is set to change in the near future, with 76% believing a single, shared platform can enhance collaboration. As Arad plainly put it, "The fact that I can use a single console to manage everything, and my team can know, almost within a blink of an eye, what's going wrong and where, is a huge advantage for us."
When it comes to the selection of a SASE platform, the survey found that either the security team or the networking team leads the project, collaborating as needed. The survey results reveal 47% of respondents saying the security team leads the project with the networking team's involvement as necessary, and 39% reporting the networking team heading the process, integrating the security team to assess vendors.