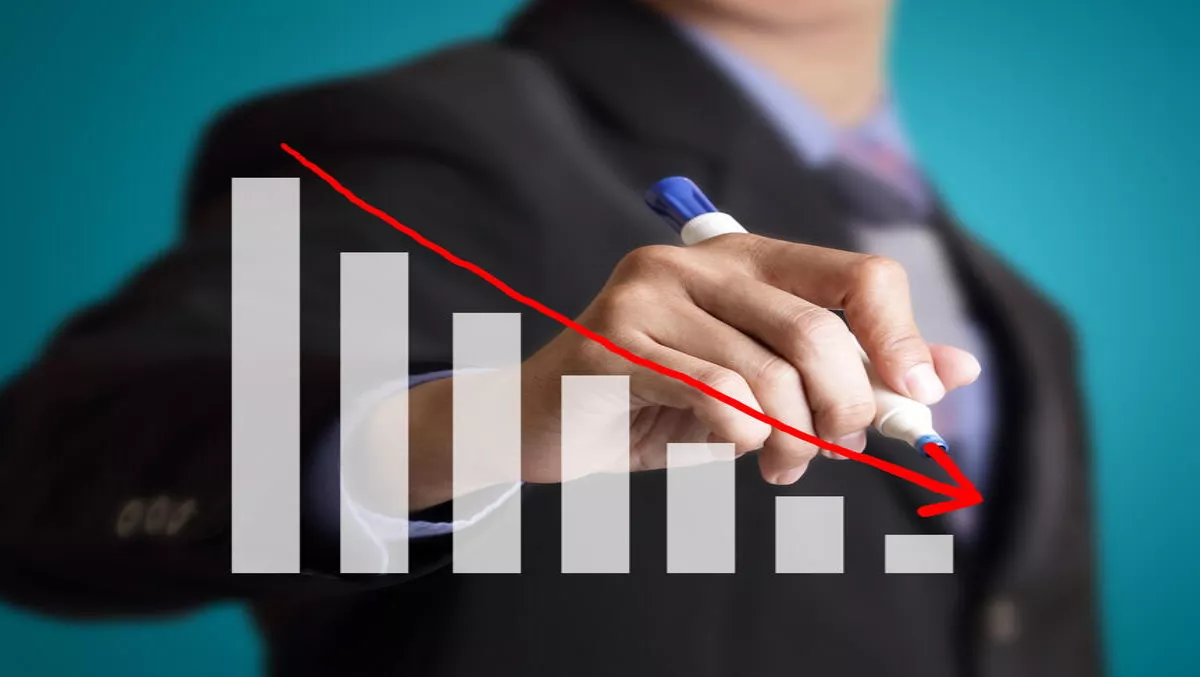 HPE leads declining server market, IDC says
FYI, this story is more than a year old
Vendor revenue in the global server market struggled in the third quarter of 2016, declining 7% year over year to 12.5 billion, with Japan and Asia/Pacific (excluding Japan)(APeJ) experiencing the only positive revenue growth for 3Q16.
According to IDC, overall server market growth had recently slowed in part due to a slowdown in hyperscale datacenter growth and continued drag from declining high-end server sales.
In addition, the robust enterprise refresh cycle of 2015 has created difficult comparisons in 2016 to the prior year's quarterly results, IDC says.
IDC's Worldwide Quarterly Server Tracker Worldwide revealed server shipments decreased 4.6% to 2.38 million units in 3Q16, when compared with the same year-ago period.
On a year-over-year basis, volume and midrange system revenue decreased 4.9% and 4.1% in 3Q16 to $10.3 billion and $1.1 billion, respectively, and server demand across enterprise portfolios was soft for the quarter.
Meanwhile, 3Q16 demand for high-end systems experienced a year-over-year revenue decline of 25.0% to $1.1 billion.
Kuba Stolarski, research director, Computing Platforms at IDC, says the analyst firm expects continued long-term secular declines in high-end system revenue.
"The server market suffered a difficult quarter as previously healthy volume server growth faltered, suggesting that weakness in enterprise demand was more pronounced than expected," Stolarski says.
"While cloud datacenter buildouts by key hyperscalers helped in part to prop up the quarterly results, the overwhelming downward trend was difficult to overcome," he explains.
"It remains to be seen whether hyperscale can drive enough demand to keep the market positive going into the home stretch of 2016."
Overall Server Market Standings, by Vendor Group
According to the tracker, Hewlett Packard Enterprise (HPE) retained the number 1 spot in the worldwide server market with 25.9% market share in vendor revenue for 3Q16, as revenue decreased 12.1% year over year to $3.2 billion.
HPE's year-over-year growth rate was impacted by the start of the H3C partnership in China that began in May of 2016; as a result, a portion of HPE-designed servers were rebranded for the China market and do not count in HPE's market data from that point forward.
Dell Technologies maintained its number 2 position in the worldwide server market with 17.8% of vendor revenue for the quarter, while revenue decreased 8.7% year over year to $2.2 billion, the tracker shows.
Lenovo and Cisco both moved up into a three-way tie for the third market position with IBM, with 7.9%, 7.4%, and 6.9% revenue share, respectively. Lenovo's revenue declined 7.4% to $986 million, while Cisco grew its revenue 4.8% to $928 million.
Meanwhile, IBM's revenue decreased 32.9% year over year to $864 million in 3Q16.
Lloyd Cohen, research director, Computing Platforms at IDC, says, "Other than Cisco, all major USA-based vendors experienced significant global revenue declines year over year, while many international and smaller suppliers were able to find areas of growth.
"As large enterprise accounts slowed their demand for servers, small businesses and start-ups continued to grow their IT portfolios via non-traditional channels with innovative supply chain strategies," he explains.
"It will be interesting to see how this segment develops over time."
Top Server Market Findings
According to the tracker, regionally, Japan and Asia/Pacific (excluding Japan)(APeJ) experienced the only positive revenue growth with 3Q16 year-over-year increases of 1.0% and 0.3%, respectively.
Within APeJ, China led the subdued market in growth with year-over-year revenue up 4.1% to $2.3 billion.
All other regions declined. Latin America and the United States (USA) experienced relatively small declines at 6.1% and 7.9%, respectively. Of all regions, USA remains the largest regional market with 39.9% of server vendor revenue.
EMEA declined 14.5%, with all sub-regions in decline (Central and Eastern Europe (CEE) declined 21.5%, Western Europe declined 13.7%, and Middle East and Africa (MEA) declined 13.5%). Canada declined by 24.5% year over year.
The tracker shows demand for x86 servers weakened in 3Q16, with revenues decreasing 3.1% year over year in the quarter to $11.2 billion worldwide, while unit shipments decreased 4.3% to 2.36 million servers. x86 average selling prices (ASPs) increased by 1.3% year over year.
HPE led the x86 server market with 27.2% revenue share based on a year-over-year decline of 12.9% in x86 revenue. Dell Technologies retained second place, securing 20.0% revenue share following an 8.7% year-over-year revenue decline.
Non-x86 servers experienced a revenue decline of 30.1% year over year to $1.3 billion, representing 10.8% of quarterly server revenue. IBM leads the segment with 64.3% revenue share despite a 32.9% year-over-year revenue decline. IDC also continued to track minimal revenue from ARM-based server sales in 3Q16; ARM sales have yet to make an impact on the server market, IDC says.