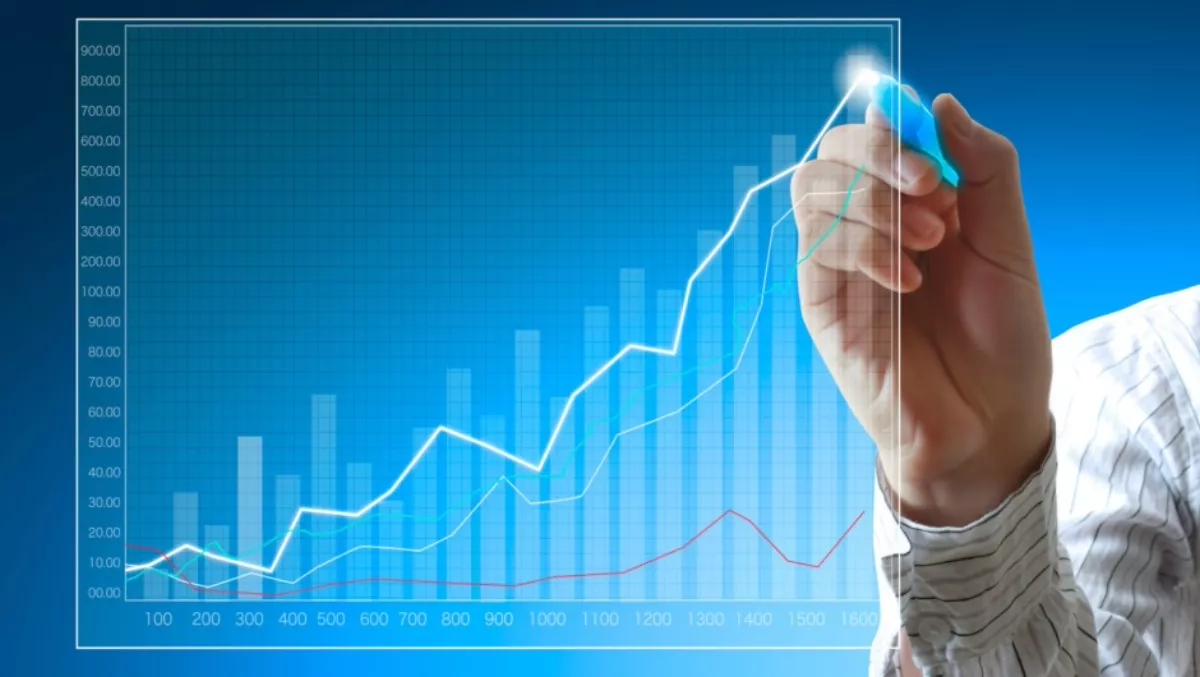 HPE eats away at competitors' shares in enterprise storage market
HPE ended 2015 as the only vendor to record year on year growth in the overall enterprise storage systems market according to new figures from IDC.
Those gains however, still weren't enough to propel the company into top position for the market, with EMC holding strong as the number one vendor in overall storage systems for both Q4 and the full year, as well as the external enterprise storage systems market.
IDC says a decline in traditional external arrays dragged overall enterprise storage system spending down in 2015, as customers' focus shifted to server-based storage, software defined storage and cloud-based storage.
The research company's Worldwide Quarterly Enterprise Storage Systems Tracker shows
Total worldwide enterprise storage systems factory revenue declined 2.2% year on year to US$10.4 billion for Q4 of 2015.
Total capacity shipments were up 10.7% year on year to 35.5 exabytes for the quarter, while revenue growth declined within the group of original design manufacturers selling direct to hyperscale data centers.
This portion of the market was down 14.4% year on year to $1.2 billion, IDC says.
Sales of server-based storage were up 6.1%, accounting for $2.2 billion in revenue.
Meanwhile the total All Flash Array market saw a massive 71.9% year on year increase in revenue, to US$955.4 million.
IDC says the hybrid flash array segment continues to be a significant part of the overall market with $2.9 billion in revenue and 28.0% market share.
External storage systems remained the largest market segment, but saw a 2.3% year on year decline, with revenue for the quarter sitting at $7.0 billion.
Liz Conner, IDC research manager for storage systems says the enterprise market closed out 2015 on a slight downturn, as spending on traditional external arrays continues to decline.
"Over the past year, end user focus has shifted towards server-based storage, software-defined storage and cloud-based storage," Conner says.
As a result, she says traditional enterprise storage vendors are forced to revamp and update their product portfolios to meet the shifting demands.
EMC took top position within the total worldwide enterprise storage systems market for Q4, capturing 21.5% of all revenue, at US$2.2 billion, despite a 5.2% decline in revenue over the same quarter in 2014.
Second-placed HPE closed the gap with a 7.9% growth in revenue to claim 15.1% share of overall revenue, at US$1.6 billion.
Dell and IBM were statistically tied for third place on the table with Dell holding 8.9% of market revenue – down 3.3% – and IBM on 8.6%, down 5.0%.
NetApp rounded out the top five for Q4 total enterprise storage systems revenue share with 6.3%, down 14.8% to revenue of $650.9 million.
On the external enterprise storage server side, EMC was the largest supplier for Q4, accounting for 31.7% of worldwide revenues. IBM finished in second position with 11.3% share, while HPE had to settle for a statistical tie with NetApp for third position, with 10.1% versus NetApp's 9.3%.
Hitachi rounded out the top five with a 7.6% share of worldwide external enterprise storage revenue for the quarter.
As with the overall market, HPE was the only vendor to record a gain, up 2.6%, with all other top five vendors recording declines of between 4.1% (for IBM) and 14.8% for NetApp.
The full year saw EMC sitting pretty in the top spot and capturing 19.2% of the total enterprise storage systems market revenue, however, despite that top spot, the news wasn't all good for the vendor, which saw a 5.9% revenue decline.
HPE saw a 12.6% increase to take 15.5% share of revenue for the full year, while Dell finished in number three with a worldwide share of 9.7%. IBM and NetApp shared fourth with a statistical tie, with IBM holding 7.3% share and NetApp 7.2%.
IDC notes that as a group, storage systems sales by original design manufacturers selling directly to hyperscale data center customers accounted for 12.3% of global spending during the year, up 11.9%.