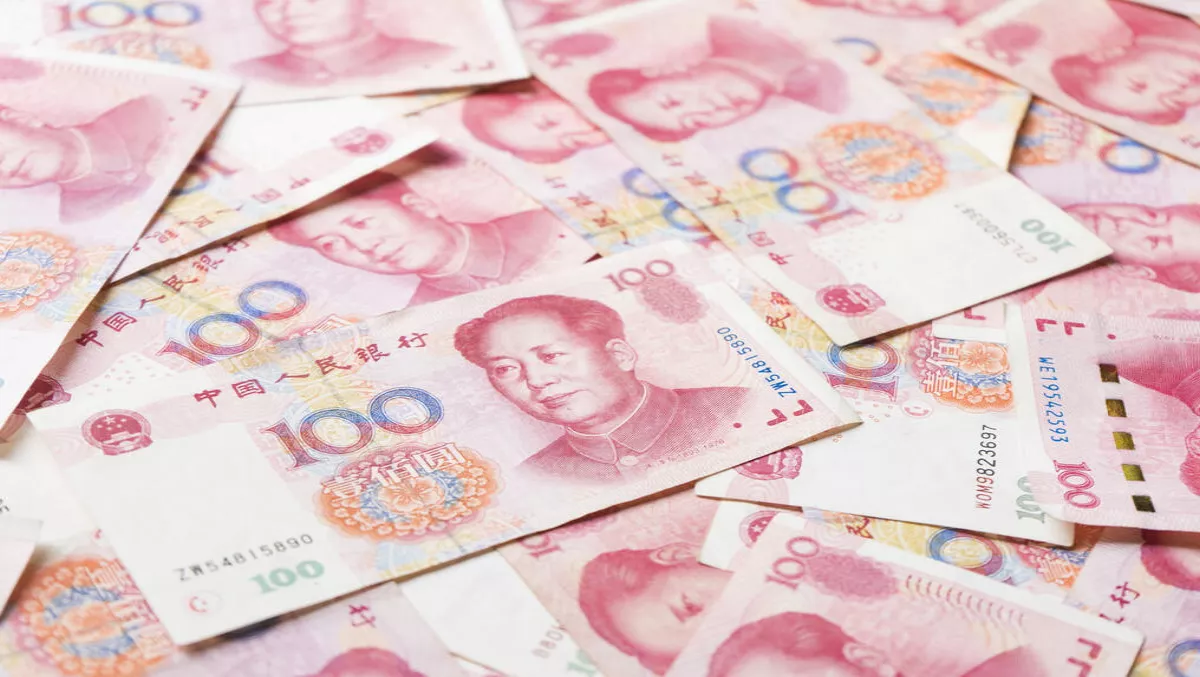 Heavy investment by Chinese govt creates opportunities for data center market
FYI, this story is more than a year old
The Chinese data center market is on the rise, with new forecasts from analyst firm Technavio predicting 13% growth from 2016-2020.
China's support of global enterprises is reflected in the amount of data centers popping up around the country, Technavio says.
"Information and communications technology is now the backbone of many government operations. Over the past decade, many government agencies have established data centers for their operations," the company explains.
This trend is spreading in China along with the increase in adoption of cloud-based services, big data analytics, and the IoT.
According to Technavio, several colocation and managed cloud hosting providers are allocating private spaces in their data centers for government agencies to gain benefits of modern infrastructure, cloud, and big data analytics.
"The Chinese government is also involved in developing the digital economy of the country and is investing heavily in data center advances across the country," it says.
Technavio says there are three factors that are contributing to the growth of the data center market in China:
Rise in demand for cloud data centers
Increased adoption of big data analytics
Growth of IoT
Rise in demand for cloud data centers
Data centers house the infrastructure to process and store business information, and are the major backbone for cloud operations. Many large enterprises operate cloud data centers for their daily business operations. These include CSPs such as Amazon Web Services, Microsoft Azure, Google Cloud, and Alibaba.
"Growing small and medium-sized enterprises prefer to run their business operations through CSPs, colocations, and web hosting cloud data centers because of benefits such as scalability, reliability, and cost reduction," explains Rakesh Kumar Panda, lead data center research analyst at Technavio.
"Many cloud data centers are termed as mega data centers, which consume lots of power during peak data intensive operations," he says.
"There is an increase in innovations over the design and deployment of micro data centers.
Increased adoption of big data analytics
Most business and consumer-based applications generate huge amounts of structured and unstructured data. They also include sensors that generate massive data within a minute. The architecture for data generated by a single business application involves several sources. These collected data are of high volume, velocity, and variety. Big data analytics helps to understand the data and make business decisions based on them.
"Big data analytics operation among enterprises has boosted sales, increased efficiency, and improved operations, customer service, and risk management," says Panda.
"It aids enterprises to gain a competitive advantage in the market.
"Analytics is suitable for large enterprises such as eCommerce solution providers like Alibaba and SMEs with increasing collection of data," he explains.
"Big data infrastructure spending includes compute, storage, and network and infrastructure software," Panda says.
"Data analytics helps in faster analysis with a better utilization of computing resources.
Growth of IoT
An IoT network is formed by the interconnection of sensing and actuating devices that have the ability to share information across platforms. This communication network is formed through large-scale sensing, data analytics, and information representation using ubiquitous sensing and cloud computing technologies. End-users can develop smart environments for the efficient management of resources. In China, many enterprises are implementing projects such as e-health, e-government, e-education, smart energy, and smart transport, which involve the use of the IoT.
In China, advances in technology, such as standardized wireless networks, encourage the use of RFID and sensors. In addition, the significant growth of the manufacturing sector in China, with improved storage systems and computing power, fosters the use of connected devices. In 2015, the Chinese IoT market was valued at USD 104.2 billion and is expected to grow to USD 248.5 billion by 2020 at a CAGR of around 19%.