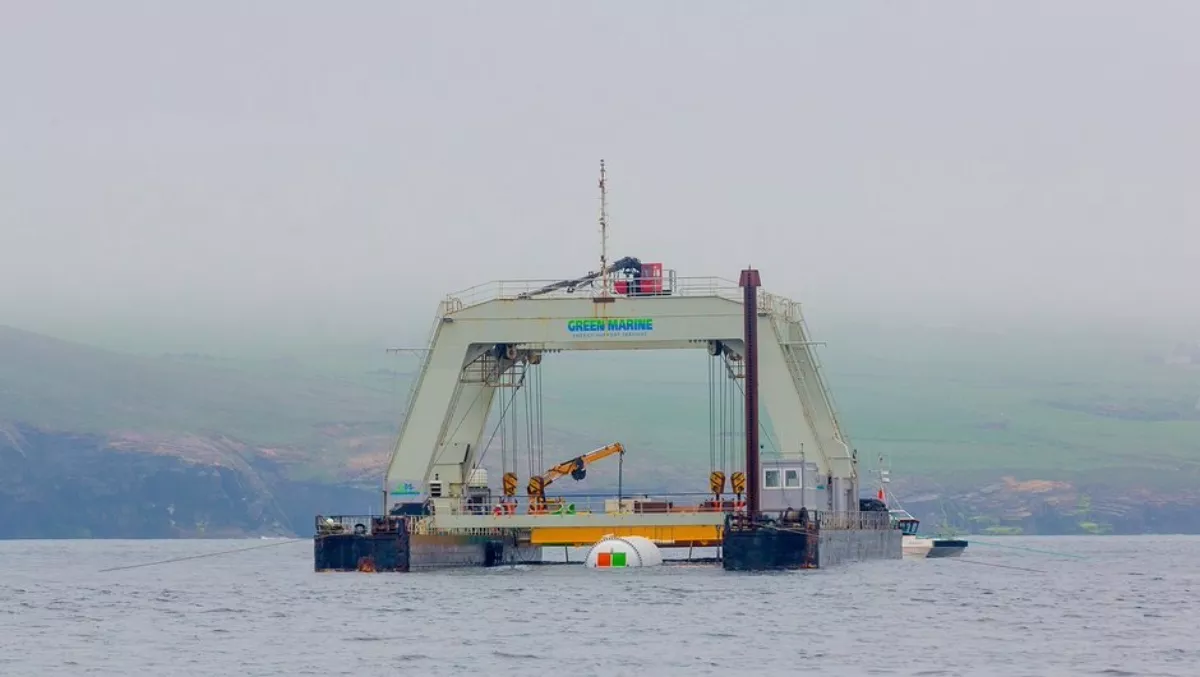 Heat waste of Microsoft's submarine data centre not acceptable
Last week at the Microsoft Future Decoded conference in London, Satya Nadella shared with the audience that he believes underwater data centers are the way of the future.
Of course, he's referring to the container-sized submarine data center (Project Natick) that holds 12 racks containing 864 servers, all while using a liquid cooling system that transfers heat to the surrounding ocean.
Microsoft launched the revolutionary data center in June this year, which is now processing workloads on the seafloor near Scotland's Orkney Islands.
"Since 50 percent of the world's population lives close to water bodies, we think this is the way we want to think about future data center regions and expansion," Nadella said.
"It was very fast to build, the entire supply chain of it, from start to finish, was 90 days. It's unique in the sense that it's underwater, it's self-contained, [and] it's sustainable because it takes wind power.
However, not everyone is so sure about the new premise. SPIE UK director of energy - engineering George Adam says he understands the notion and appreciates that it is challenging traditional ideas, but believes placing data centers in the ocean to improve sustainability could conflict with public concern in terms of climate change causing sea levels to rise.
"There's little argument with the notion that building smaller, more localised data centers nearer to where people live will improve latency and result in higher performance. Running on servers at the edge of the wireless network significantly reduces the amount of pressure on networks caused by applications and data transactions," says Adams.
"However, given huge international concern about the rising temperature of the oceans and the wider implications for the environment, using the ocean as a heat exchange to reduce energy used to cool data centers, could be construed as conflicting with environmental objectives. This could be seen as a very technology-orientated solution as to how it performs in relation to the environment will be established once the results are made available.
Adams says there needs to be a change in thinking when it comes to data center energy usage.
"Critically, Project Natick, and numerous other initiatives aimed at reducing the energy expenditure associated with data centers, usually treats the heat generated as waste. We need to change this approach particularly as the global energy consumption of data centers is due to expand from its current 3% to about 14% by 2050," says Adams.
"The solution to dealing with the heat by-product does lie in localised data centers, but ones that where access to using the heat is viable. However, to keep throwing away this increasing level of waste heat is not acceptable in relation to mitigating climate change.