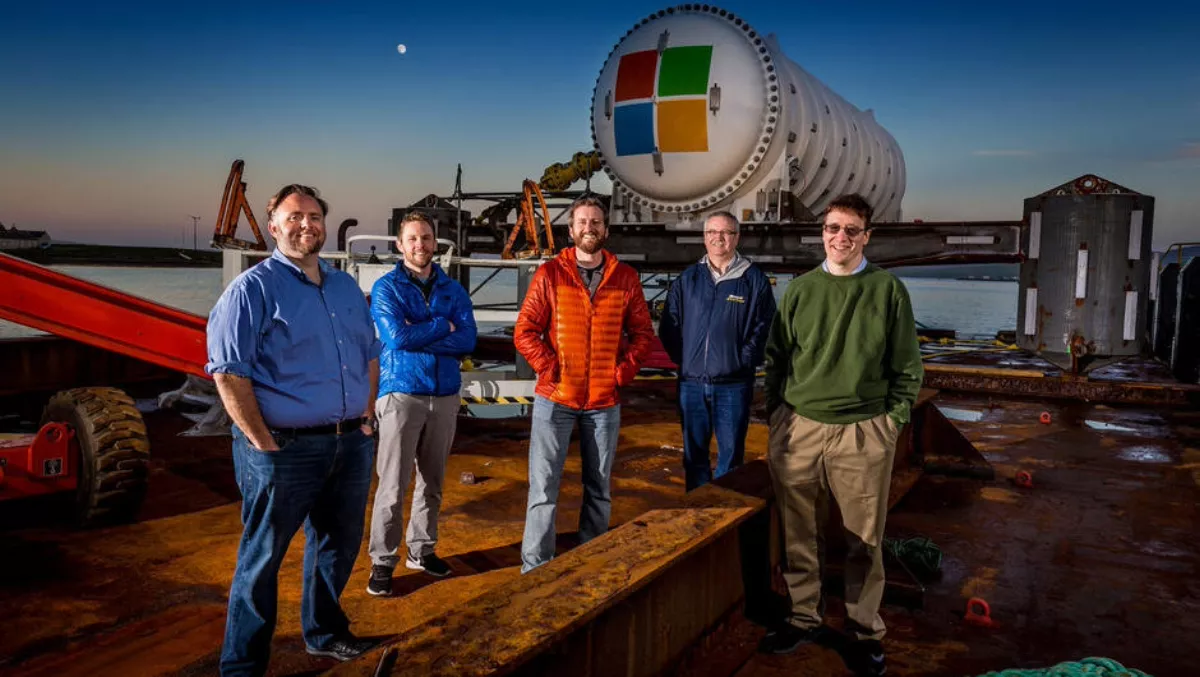 Nadella confident future data centres will be underwater
In June this year Microsoft stretched the boundaries of data centers by dumping one in the sea.
The ground-breaking self-sufficient underwater data center was the culmination of around four years' work and is now processing workloads on the seafloor near Scotland's Orkney Islands.
Labelled Project Natick, the idea was based on the fact that more than half of the world's population lives within 120 miles of the coast and thus cuts down on latency, in addition to there being an abundance of renewable energy sources like solar, wind, and hydro.
"Energy self-sufficient data centers could be deployed anywhere within reach of a data pipe, bringing Azure cloud services, for example, to regions of the world with unreliable electricity, and eliminate the need for costly backup generators in case of power grid failures," says Microsoft cloud infrastructure strategy and architecture general manager Belady.
"Our vision is to be able to deploy compute rapidly anywhere on the planet as needed by our customers.
The data center itself is around the size of a standard shipping container and is built with 12 racks containing 864 servers, utilsiing a liquid cooling system that transfers heat to the surrounding ocean.
The sealed underwater data center has been built to last five years and intended to be at least a 12-month experiment, however, Microsoft CEO Satya Nadella is confident the future lies with the cloud under the water.
Speaking at the Microsoft Future Decoded conference in London, Nadella asserted projects like the 40-foot data center pod in Scotland could be replicated around the world.
"Since 50 percent of the world's population lives close to water bodies, we think this is the way we want to think about future data center regions and expansion," Nadella said.
And Nadella says it's not just about reducing latency and energy sources, as despite the project being a four-year undertaking, he believes with their experience it can be done again easily and rapidly.
"It was very fast to build, the entire supply chain of it, from start to finish, was 90 days," he said.
Nadella is proud of the project, labelling it as one of the company's 'moonshots'.
"It's unique in the sense that it's underwater, it's self-contained, [and] it's sustainable because it takes wind power," Nadella said.