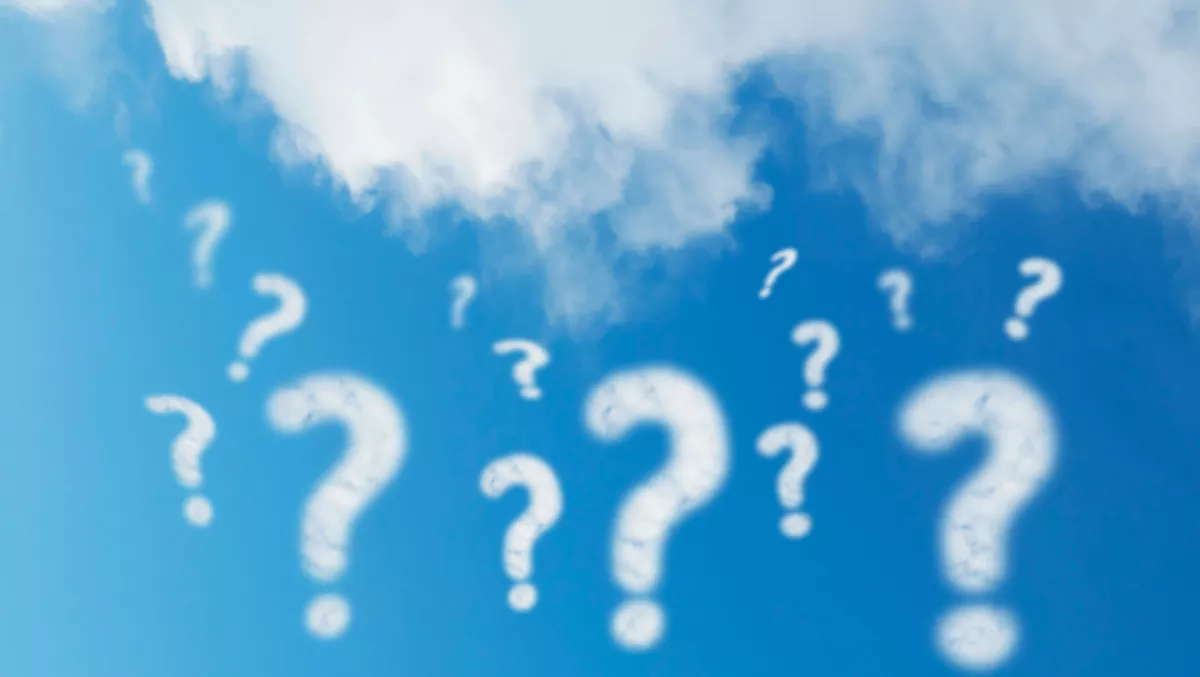 The hard question from Lenovo: Is your data centre sustainable?
FYI, this story is more than a year old
The use of artificial intelligence continues to increase in business, demanding higher powered devices to support the resulting massive workloads. With these massive workloads, comes the challenge of ensuring the environmental footprint is minimised as much as possible.
The issue is that, while the performance demands on data centers grow, operational cost budgets have remained flat or even shrunk. So what can be done to best utilise the available budget and improve efficiencies, all the while minimising an organisation's environmental impact?
Be conscious and aware
A report (United Nations System-wide Response to Tackling E-waste) released by the United Nations estimated that there will be a global e-waste output of 50 million metric tons in 2018. Organisations that prioritise a green data center strategy from the start, will be the real winners long term – in business and sustainability. As an industry, we need to choose wisely when selecting the materials and developing the processes that go into making our systems. Everything from the production, ability to repair products rather than replace them, and packaging should minimise impact on the environment.
Development teams should use recycled plastics in production whenever possible – for example, when developing the air ducts we use on servers – and should have repair, reuse and recycling centres to minimise our industry's impact on the environment. As we all know, building complicated systems often requires bringing together multiple vendors' technologies, so it's equally important to have a supply chain with the same environmental goals as your own organisation.
Customers can also play a key role by selecting more eco-friendly products for their data centers. We are seeing an increase in the environmental tools released specifically for data center infrastructure systems, so we strongly encourage teams to use them before making key business decisions.
Sustainable operations begin with sustainable design
Heat is a major challenge we face in the industry. Therefore, improved cooling efficiency is essential for ensuring the energy consumption of the data center removes system heat. High performance does not always mean more power. Cooling technology is one example that achieves higher performance with lower power. Water cooling, for instance, can reduce data center energy costs by 40 percent.
Direct water cooling design removes up to 90 percent of system heat from the rack, keeping processors up to 20°C cooler. This enables processors in those systems to continually run in "turbo" mode, greatly increasing system performance. The workload demand of existing data centers keeps growing with a need for more density. This increases cooling costs; so we as an industry need to make denser products that take up less space.
With increased performance expectations on computing, there is a strong expectation of enhanced performance per watt for each rack within the data center. While processors have dramatically improved performance, the power consumption per socket has doubled over the span of a decade, along with server power consumption.
Systems providers have to ensure the system layout and configuration, thermal management of the systems, and airflow delivery to hot spots within the machine are optimised. Additionally, there must be a low power burden on system fans and moderate acoustics.
Many data center infrastructure providers use local heat exchangers with chilled water. However, direct liquid cooling of the systems using non-chilled water is significantly more sustainable for maintaining a low data center carbon footprint.
The evolution of technology
With the rapid pace of technological innovation, we need everyone across the industry to be mindful of the environment and world where we live. While power, cooling and materials tend to be the go-to areas, explore and expand beyond those areas, and warm water cooling is an excellent example of this.
The data center systems industry requires an even larger view, taking into consideration the complete supply chain. From the smallest component in a server, to the processes we use for manufacturing, to the largest buildings housing servers, storage and networking, we all need to be leading when it comes to protecting the planet.
Industry standards are critical to ensure continued success. We need standards and industry consortiums to keep pace with the evolution of a data driven world, IoT devices and artificial intelligence.