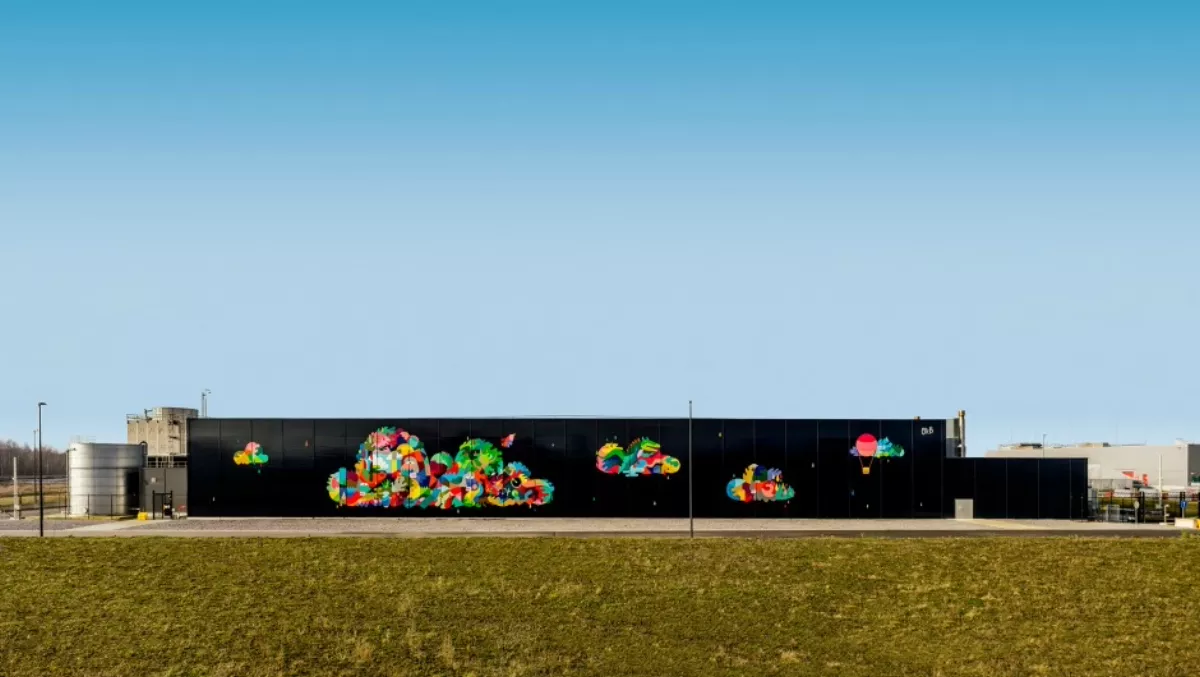 Google data centers receive makeovers
FYI, this story is more than a year old
Google is undertaking a mural project that will see its data centers spruced up with murals by several artists, in a move the tech giant says aims to draw attention how information in the cloud works.
According to Joe Kava, vice president for Google Data Centers, The Data Center Mural Project is a partnership with artists to bring "a bit of magic from the inside of our data centers to the outside".
"Whether it's sharing photos, searching the web, or translating languages, billions of requests are sent to 'the cloud' every day," Kava says.
"But few people know all this information flows through physical locations, called data centers.
"Because these buildings typically aren't much to look at, people usually don't, and rarely learn about the incredible structures and people who make so much of modern life possible," he explains.
So far, data centers in Mayes County, Oklahoma, and Saint-Ghislain, Belgium, have received makeovers.
Kava says Google is hopes to eventually roll out the project to more data center locations across the globe.
Check out our gallery below.