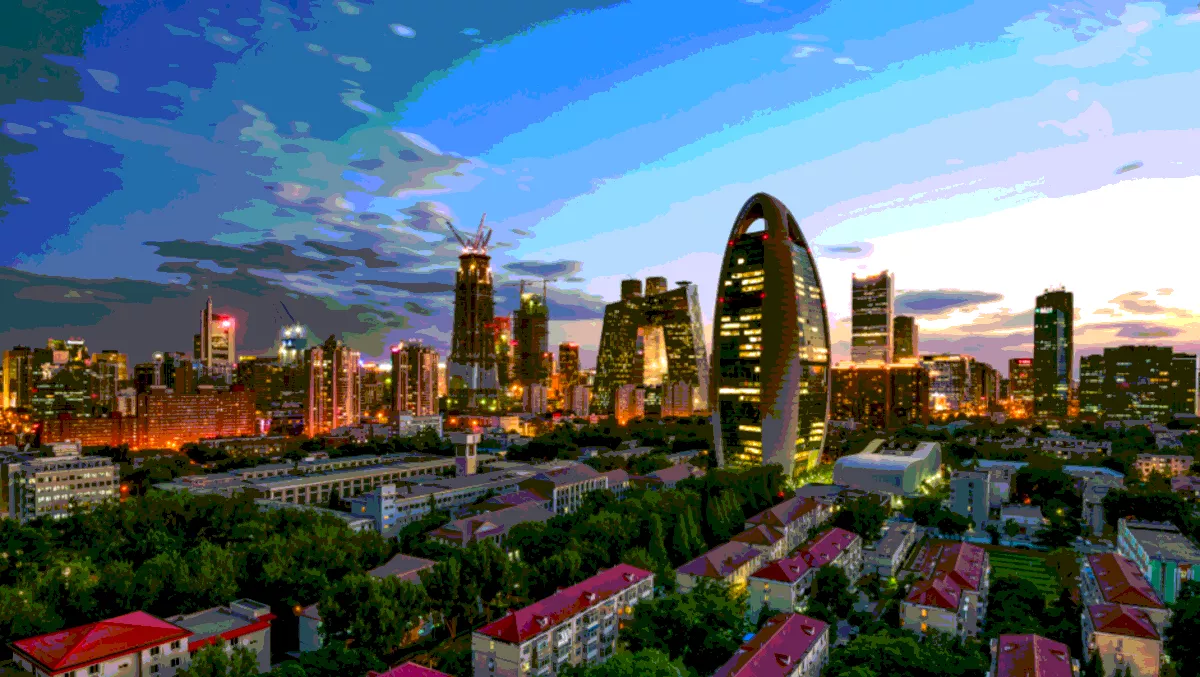 Global shareholders sue 'leading' China data centre operator GDS
FYI, this story is more than a year old
After months of uncertainty, a lawsuit has been filed against GDS Holdings for breaches of fiduciary duty and violation of federal securities laws.
On its website GDS purports itself to be the leading vertically integrated provider of high performance data center and IT infrastructure services in China, and earlier this year posted an exuberant financial report with a strong second quarter that CEO William Huang was delighted about.
The company has managed to secure a number of high-profile partners – including Alibaba, CyrusOne, China Unicom, and China Telecom – undoubtedly encouraged by the compelling financial results
"Our strong forward momentum entering the second half of the year continues GDS's 17-year growth record, driven by an unmatched ability to build and operate high-performance data centers on behalf of the most demanding cloud, internet and enterprise customers in China," says Huang.
"We're proud of this record – which directly reflects the integrity and talent of our management team and is transparently evident in our disclosures – and the value it has created for our shareholders."
However, shortly after this release, GDS' shares plummeted 38 percent in the wake of a damning report from Blue Orca Capital that asserts GDS has been engaged in a ruse to "enrich insiders by acquiring data centers... which are not nearly as valuable as the Company claims."
Blue Orca Capital also believes the company has been illegally funneling hundreds of millions of dollars of carelessly borrowed money to insiders, with evidence that GDS "is inflating the size of its service area [and] its utiization rates."
And lastly, the report rubbishes the growth heralded by GDS and asserts the company could "easily be worth $0.00."
Of course, Huang was angered by these contentions and he made that clear in a detailed post on the company's website that claims the allegations are face, its conclusions are incorrect, and the its premises reflect a fundamental misunderstanding.
"We ask that our investors be aware that the Report reflects the opinions of an acknowledged short seller, whose sole interest is in profiting from a decline in the price of the Company's shares. I have full confidence in our management team and their abilities to continue to serve our customers without being distracted by these baseless allegations," says Huang.
"As a leading data center service provider in China with a 17-year track record, we pride ourselves in the trust and relationships we have built with our customers who rely on us. We remain fully committed to continue to grow our business and to protect and create value for our customers, our shareholders and our employees."
However, it would seem that GDS now has something sweat about as US-based shareholders rights law firm Robbins Arroyo LLP has announced purchasers of GDS have filed a class action complaint against the company's officers and directors for alleged violations of the Securities Exchange Act of 1934.
The action is based off the Blue Orca Capital Report that details GDS' alleged fraudulent practices into four categories:
Misleading the investing public with respect to the occupancy and utilization rates of a key operating center

Paying inflated purchase prices for related part transactions

Suspicious 'serial' equity and debt raisings, despite the company's apparent strong cash position

Suspect accounts receivable and payable practices
Stay tuned for updates as this case evolves.