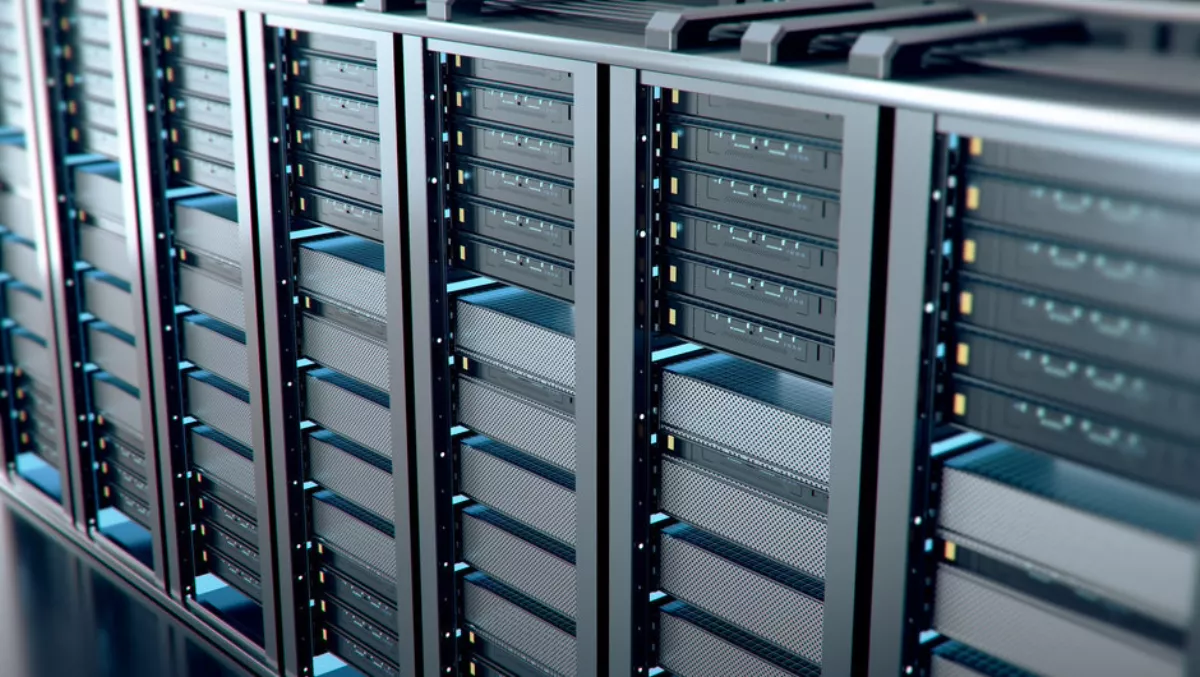 Global server market maintains healthy growth in Q4 2018
New data released from Gartner shows the global server market continued its growth through 2018.
Total revenue increased 17.8 percent in the fourth quarter of 2018, while shipments grew 8.5 percent year over year. In all of 2018, worldwide server shipments grew 13.1 percent and server revenue increased 30.1 percent compared with full-year 2017.
"Hyperscale and service providers continued to increase their investments in their data centers (albeit at lower levels than at the start of 2017) to meet customers' rising service demand, as well as enterprises' services purchases from cloud providers," says Gartner senior principal analyst Kiyomi Yamada.
"To exploit data center infrastructure market disruption, technology product managers for server providers should prepare for continued increases in server demand through 2019, although growth will be a slower pace than in 2018.
Yamada says there are a number of factors behind the market's continued growth.
"DRAM prices started to come down, increasing demand for memory-rich configurations to support emerging workloads such as artificial intelligence (AI) and analytics kept buoying server prices. Product managers should market higher memory content servers to take advantage of DRAM oversupplies," says Yamada.
In terms of the vendors based on revenue, Dell EMC completed the year with the largest piece of the pie – 20.2 percent market share – followed by Hewlett Packard Enterprise (HPE) with 17.7 percent. Huawei experienced the strongest growth in the quarter, growing a whopping 45.9 percent.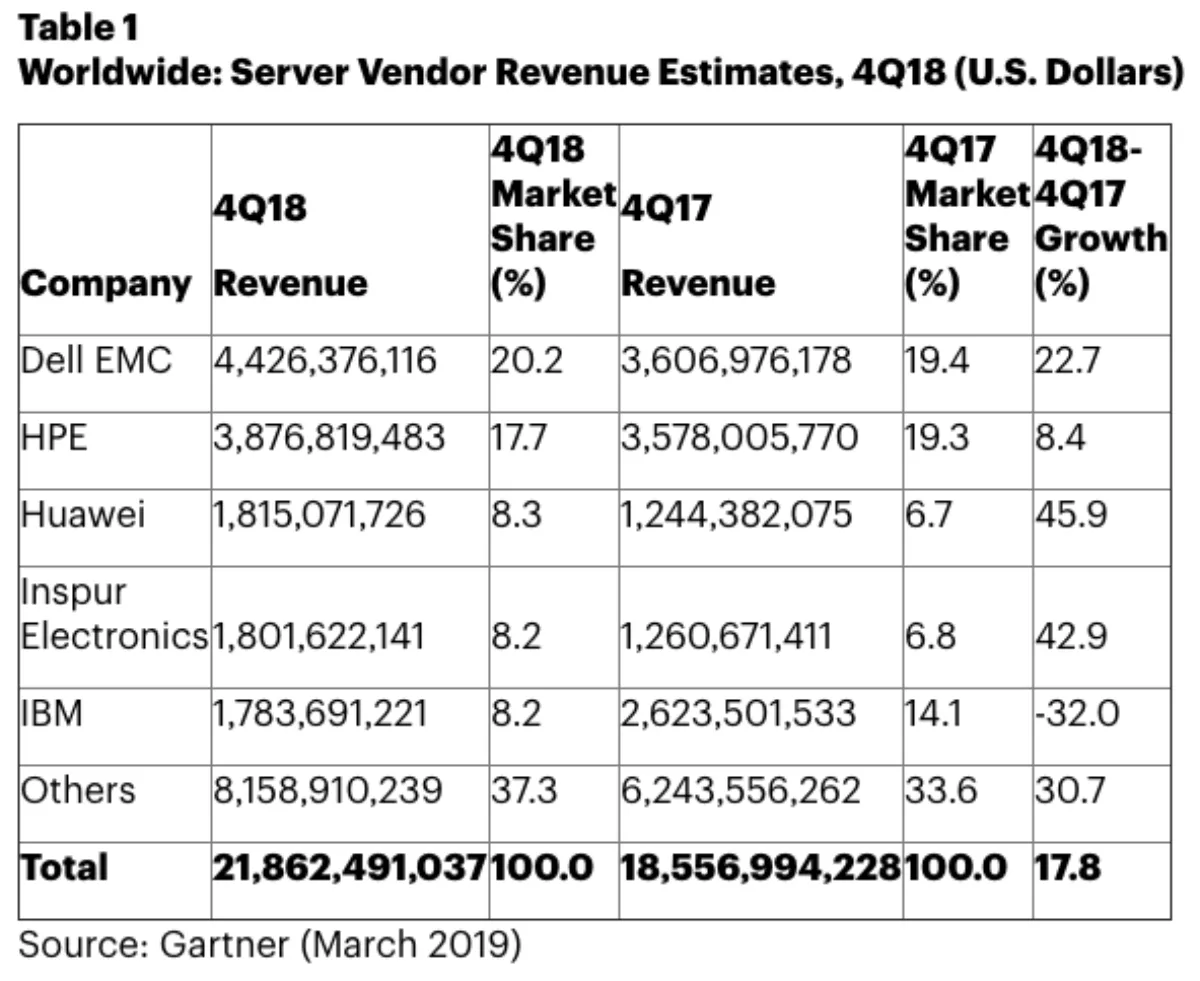 And it was similar results for server shipments for the quarter, with Dell EMC maintaining its place at the top with a 16.7 percent market share, followed by HPE with 12.2 percent. Both these vendors underwent declines over the quarter, while Inspur Electronics experienced the strongest growth with a 24.6 percent increase in shipments in the fourth quarter of 2018.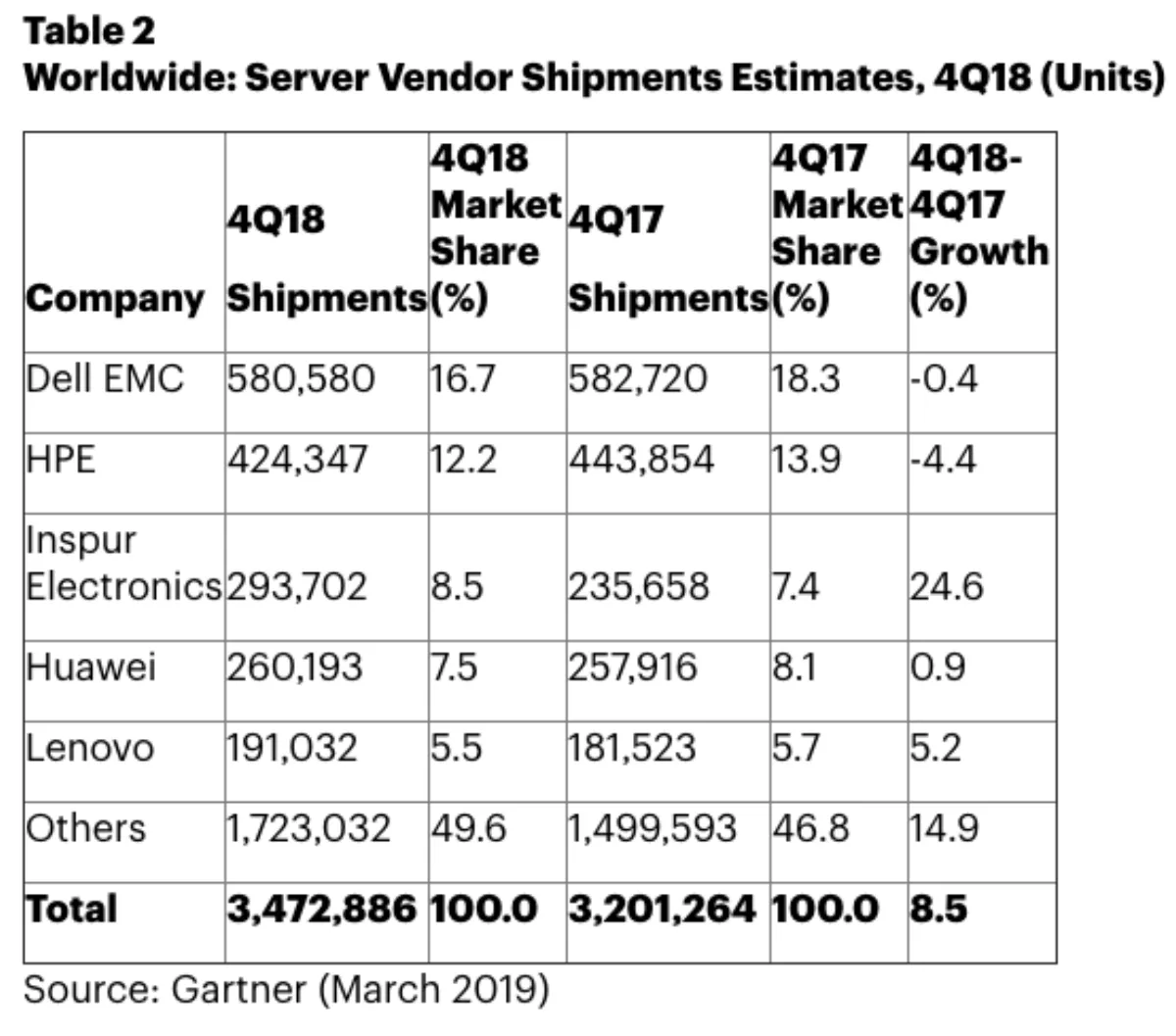 Full-year 2018 server market results
In terms of regional results, in 2018, Asia/Pacific and North America posted strong growth in revenue with 38.3 percent and 34 percent, respectively. In terms of shipments, Asia/Pacific grew 17.6 percent and North America grew 15.9 percent year over year.
EMEA grew 3.1 percent in shipments and 20.4 percent in revenue. Latin America grew 20.9 percent in revenue, but declined 4.4 percent in shipments. Japan grew 3.3 percent in revenue, 2.1 percent in shipments.