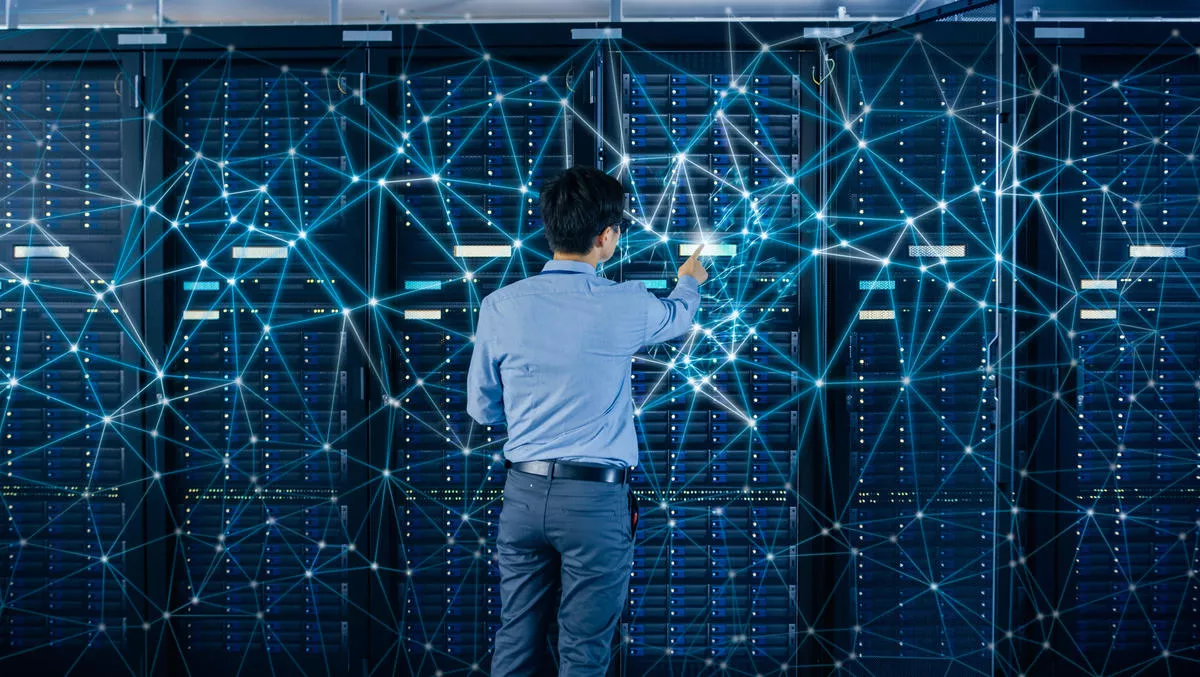 Fujitsu develops Western Sydney data centre as part of Aus expansion
FYI, this story is more than a year old
Fujitsu is extending its data center footprint in Australia, starting with its Western Sydney data center expansion.
The first phase of expansion, called Western Sydney 2, will involve the addition of 4,500 square metres of technical area with 20 megawatts of available power capacity, with the first of the new data halls operational by March 2021.
This is part of Fujitsu's broader hyperscale expansion plan, with further phases at the Western Sydney data center to add another 14,000 square metres and 50+ megawatts of increased power capacity, providing a combined total capacity of 90 megawatts at the Western Sydney data center campus.
The expanded Western Sydney data center facilities will be supported by 1,000 service and engineering specialists, with more than 1,300 jobs supported through this construction process, the company states.
Based on Fujitsu's new standardised modular design, the Western Sydney data center infrastructure design principles will also be aligned to future expansion at Fujitsu's other data center sites in Australia.
As such, this offers customers more flexibility in terms of increased density, scale and speed of deployment, Fujitsu states.
In accordance with Fujitsu's long-term sustainability commitment, the new Western Sydney data center facilities will promote energy efficiency, with a market-leading power usage effectiveness ratio of 1.2, the company states.
Fujitsu is Australia's first technology company to have a fully NABERS-rated data center portfolio across its six locations and has achieved efficiency of 33% higher than the market average.
The onshore location of these data centers will ensure that Fujitsu Data Center customers' information stays within the Australian jurisdiction.
In addition, Fujitsu states its investment will deliver new levels of data center resilience and control over their infrastructure for Fujitsu's customers using dedicated halls.
Fujitsu's six data center facilities are located in: Homebush Bay, Western Sydney, and North Ryde in New South Wales; Noble Park in Victoria; Eight Mile Plains in Queensland; and Malaga in Western Australia.
The Australian data centers are part of a network of 140 Fujitsu data centers around the globe. When expansion works are complete, the Australian centres will offer greater hyperscale capability in the Asia Pacific region, the company states.
Fujitsu head of data center portfolio Oceania James Veness says, "Fujitsu is focused on meeting the specific design and scale requirements of hyperscale cloud providers as well as the wholesale market, whereby providers are looking for an infrastructure partner in this region.
"Fujitsu is building on more than 20 years of data center experience in Australia, and a strong heritage of providing high quality data center services to government and enterprise customers.
"This expansion will ensure that Fujitsu's data centers have the required data hall capacity for continued growth in this region.
On overall market trends, GlobalData head of APAC research Dustin Kehoe says, "The data center services market in Australia, covering areas such as space, power, connectivity, and cooling with value-added and managed services, will generate $1.4 billion in revenue for 2020, growing to $1.9 billion in 2023.
"The sudden rise of remote working is forcing businesses to move even more data offsite into the cloud and third-party data center locations for business resiliency and continuity of operations.
"Longer-term data center services are likely to boom as businesses consolidate office locations to address dramatic shifts in how work is being defined and carried out.
"There will be more remote working and many new ways employees will interact with automation, AI, and other transformative tools commonly deployed from the cloud.