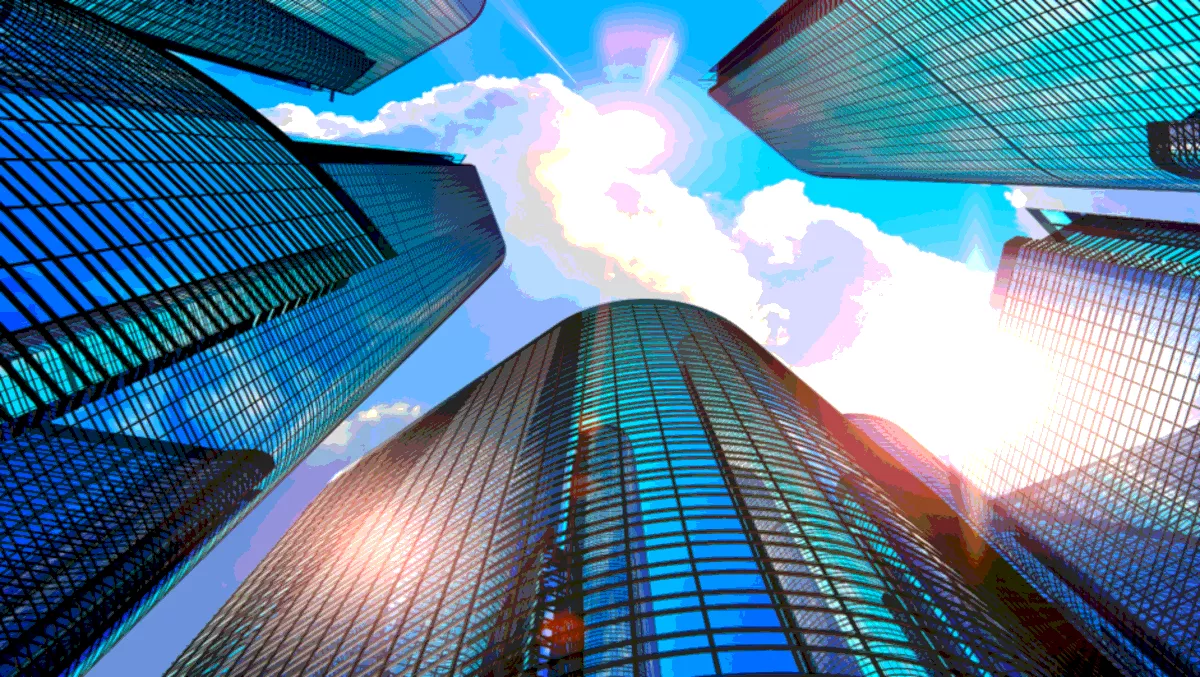 Exclusive Q&A: Why businesses are storing useless hardware
Wed, 30th Jan 2019
FYI, this story is more than a year old
By Ashton Young, Editor
Earlier this week research was released detailing just how stark the issue of data center waste has become.
Among other factors, organisations have become paralysed by data storage regulation and rather than entrusting data erasure experts, two in five global organisations are electing to hoard their old and useless IT hardware with annual costs exceeding US$100,000.
The research was released by Blancco Technology Group and produced in partnership with Coleman Parks. To gain a better understanding of the situation, we conducted a Q-A with Blancco Enterprise and Cloud Erasure Solutions vice president Fredrik Forslund.
Undoubtedly one of the most jarring findings from the report is just how many organisations are choosing to store defunct hardware at a huge cost – something Forslund suspected would be the case.
"We had a strong hunch that the data lifecycle wasn't a priority for those who kept their data on-premise. It wasn't until we got the survey results back, we realised the size of the issue," says Forslund.
"For instance, in the UK 74 per cent of organisations admitted that at least 26 percent of all RMA drives stored onsite were only there because they aren't unwilling to return them to the manufacturer. A quarter also confessed more than half of their RMA drives sit uselessly idle in their data centers for the same reason.
So the next question inevitably comes down to is this a global issue or restricted to some regions?
"There were a couple of results that differed from region to region, however for the most part all the organisations we spoke to generally followed the same trends. What came through in a very strong way, was a real lack of education when it comes to hoarding faulty or old IT assets. It's a universal problem, and one the industry must fix if it wants to grow at the predicted rate," says Forslund.
"However, there were some findings which revealed different priorities across the countries. For example, we saw Japan more concerned with improving uptime and availability whereas in the UK were -unsurprisingly - more worried about regulations. GDPR will naturally be driving this concern.
In terms of the benefits that businesses hoarding hardware could take advantage of, Forslund says it's important initially to understand why this is happening in the first place.
"It's not a lack of awareness of the problem, but a lack of education around to best practice when it comes to storing, managing and sanitising data. Data Center operators are well aware of the risks involved with simply disposing of drives from their environments. Sensitive data (often relating to customers and/or employees) becomes vulnerable. The issue is often - figuratively and literally – put into a cupboard to deal with at a later date," says Forslund.
"But there are other, better options. By going through a proper sanitisation process, there are options to return the hardware taking advantage of the benefits of the warranty or Return My Drive initiatives. And not only does this save money but it also creates efficiency; It's pretty clear that data center managers are not spending the time, nor devoting the right resource to sanitisations which is creating a barrier to progress.
Forslund says data centers need to be as lean as possible, ideally running at full speed to guarantee 100 percent uptime while handling the regular technology refreshes.
"Operators often see dealing with the hardware issue as too difficult. But this short-term view is creating a long-term problem. Hardware is piling up," says Forslund.
So in terms of what needs to be done to improve this situation, Forslund says the crux of the problem is a lack of education.
"Data Center operators simply don't know enough about the alternatives. But it's compounded by distraction and other priorities, too. We're dealing with more data than we've ever experienced – and this is only set to increase – which puts data centers under enormous pressure," says Forslund.
"The focus is often on ensuring business continuity. Trying to find the resource and time to establish well planned projects to look at data issues and why IT assets and hardware are piling up feels like an impossible task and tends to move down the priority list. Constantly having a hunch is one thing, but never getting to it is normal. It's like making dinner plans with that one friend you constantly reschedule with – even when your best intentions are there.
And obviously, another area data center operators need to be clued up on is the various global regulations like GDPR.
"When you add a lack of education on data regulation to lack of education of data lifecycles organisations become paralysed. The issue often comes down to the way organisations are structured. From my experience, (especially when it comes to the larger organisations) the corporate compliance team are vastly removed from the operational team," says Forslund.
"It's a real challenge to educate the operational team and create an environment where they no longer feel that compliance and regulation is an added task on top of an already full to-do list. Operational teams have to learn to prioritise data security, including regulation. By making this is a joint task with the compliance team there will be a deeper understanding of the importance of data security. The operational team can then become the stewards of data.
There has been a lot of gloom and doom surrounding the on-premises data center and storing data in-house, but Forslund believes it is all hype.
"You'd think that with everything we read in the media around a universal move to cloud the ultimate death of on-premises data centers is on the horizon. But I believe that the traditional, on-premises data center is fighting fit and here to stay. Of course, we're seeing massive growth when it comes to cloud, but many organisations still feel they need full control over their own destiny," says Forslund.
"There are plenty of CIOs who feel they simply can't leave the uptime equation to someone else or relinquish control over their data - letting it outside the walls of the own castle.
A Hovis, best of both, approach is the sensible way forward. A hybrid strategy combines the benefits of cloud and the security of on-premises.
Moving forward, Forslund is adamant understanding the data lifecycle needs to be a priority for data center operators.
We find that the end of life aspect of the data lifecycle is often forgotten, I mean how often do you think of your own death? It's human nature," says Forslund.
"However, getting your affairs in order for this moment is inevitable – so is making sure you have a plan for what you do with your data – this will help ensure you reduce costs and maintain a high level of security.