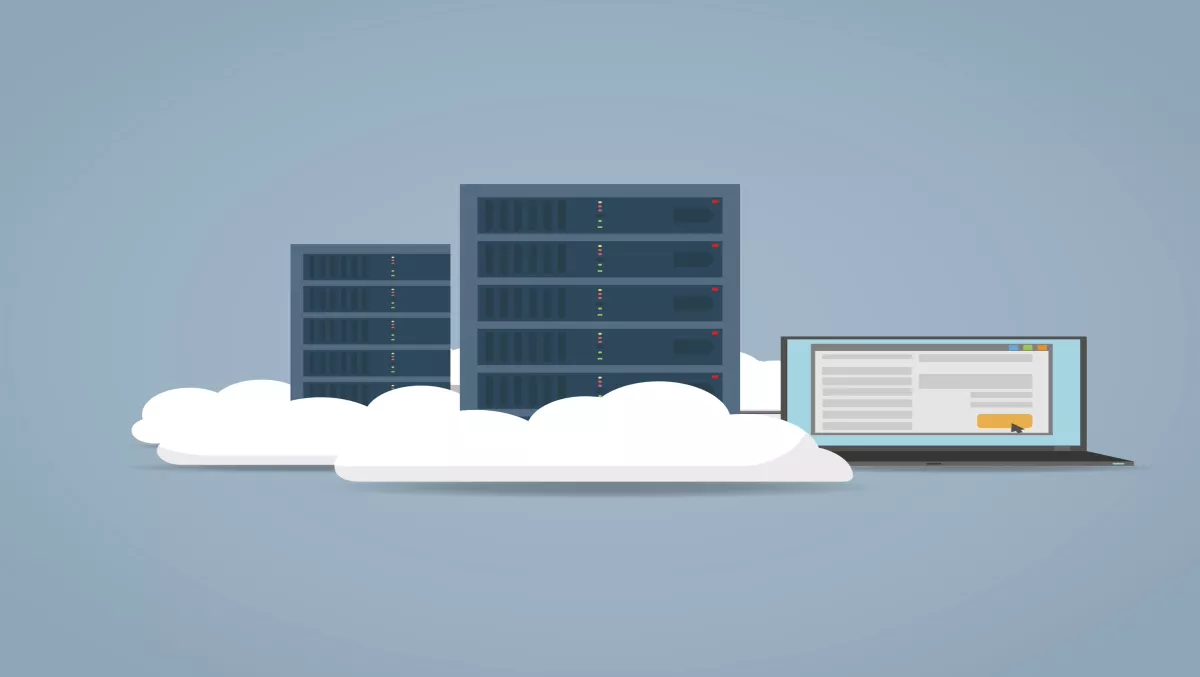 Exclusive interview: HPE - simplifying hybrid IT one server at a time
"Hybrid IT is not just a buzzword," says Raj Thakur, general manager, Data Center - Hybrid Cloud Group, Hewlett Packard Enterprise (HPE) South Pacific.
But they are words forming many conversations HPE is having with its customers.
Thakur joins Brett Lobwein, the category management leader for HPE's Data Center - Hybrid Cloud sector, to discuss the company's recent product announcements and the challenges of managing a hybrid IT estate.
"Many of our customers have applications and workloads running on traditional infrastructure, in a traditional manner," says Thakur.
"They are consuming IT from service providers. And they are also moving applications and workloads to the public cloud."
"In this hybrid environment, one of the biggest challenges they have is managing across hybrid IT estate – that is, understanding what applications are where; what data is where; what are the costs involved with moving applications back and forth.
"So, we've unveiled Project New Stack.
Revealed at HPE's event Discover 2017, held in Las Vegas earlier this year, HPE is aiming to simplify hybrid IT for its customers by delivering a software platform that allows users to operate and optimise workloads across multiple cloud environments.
"We are going to provide a platform that unifies management. You can build applications anywhere and deploy applications anywhere with real simplicity across traditional platforms, public cloud and private platforms.
What Project New Stack will do is provide a platform for developers, for line of business, and the IT shop to collaborate and deliver continuous Dev-Ops.
"Many of our customers are starting to deploy cloud native applications. And no matter what industry they are in, with disruption in the marketplace, moving into a DevOps environment is critical for them to deliver the level of infrastructure and automation required to keep these applications up to date on a regular basis," explains Thakur.
"The New Stack will provide customer-centric orchestration.
"It helps our customers with cost control and analytics across all of these environments, whether that's Amazon or AWS, or Azure environment in the public cloud, or a service provider environment, or if it's in their own data center."
"They can start looking at the analytics around what it's costing them and where the workloads are. It helps bring back control in the hybrid IT estate.
And what industry across Australia and New Zealand has been the most impacted by the demands of hybrid IT?
"Banks," claims Thakur.
"The banks have been very quick in moving into a hybrid IT dynamic. Many of them have been early adopters in terms of delivering cloud native applications to interact with their customers. Many of them have some of their workloads sitting in the public cloud while running very large on-premises environments.
"We are also seeing public-sector customers starting to move workloads in and out of public cloud and to a hybrid state," continues Thakur, "and we are starting to see media companies do the same thing, and retail.
The right mix
Every industry has a different 'mix', explains Thakur.
"It's what we call the 'right mix.' We have done a study where we look at what the right mix of public, private and service provider is for each industry.
Thakur says that the right mix for each industry varies and it depends on the type of applications they have.
"For example, if they are heavily focused on dev-test and cloud-native then you might find that they have more in the public cloud.
The life cycle of the workload
Lobwein says that a trend they are seeing across Australia and New Zealand is the lifecycle of the application or the workload evolving.
"This has been a struggle for many of our customers across all industries. They may have made a decision of where that workload belongs at the start, which would've made sense at the start, but what they are struggling with now is how to manage that workload or application through its lifecycle.
This is where HPE's New Hybrid IT Stack comes in, explains Lobwein.
HPE's new offering aims to simplify hybrid IT by helping businesses manage their application or workload through its entire lifecycle.
"Hybrid IT is here today, and we are here to make it simple," says Thakur.
The silicon root of trust
At Discover 2017, HPE made a myriad of announcements including the introduction it's next-generation ProLiant portfolio that features silicon-based servers designed to address firmware attacks – one of the biggest threats faced by enterprises and governments today.
"Providing secure platforms is critical for our customers, especially given the nature attacks we've seen recently, and the vulnerabilities that have been found across all industries, globally," says Thakur.
"Security needs to be at all levels of your IT estate, not just at the application level, but right down to component and server levels. As a part of our recent announcement, we are building a unique and unprecedented level of security right into the silicon core of our servers.
"It's what we call the silicon root of trust," explains Lobwein.
"What we are able to do with the silicon root of trust is, because we're building our own management platforms rather than leveraging off-the-shelf infrastructure, we can build this silicon-based security into the core of our servers.
"It's at the core and it allows us to monitor the whole lifecycle of a server, including the supply chain.
"From when it's in the factories, to the shipping, and through to logistics, there are many opportunities for infiltration to come into the firmware. We're closing all that down and ensuring that we have the world's most secure server platform.
Thakur adds, "we have our own custom silicon chip set and this allows us to monitor the server firmware on a regular basis. It allows us to detect the malware early and recover the essential firmware if it is breached.