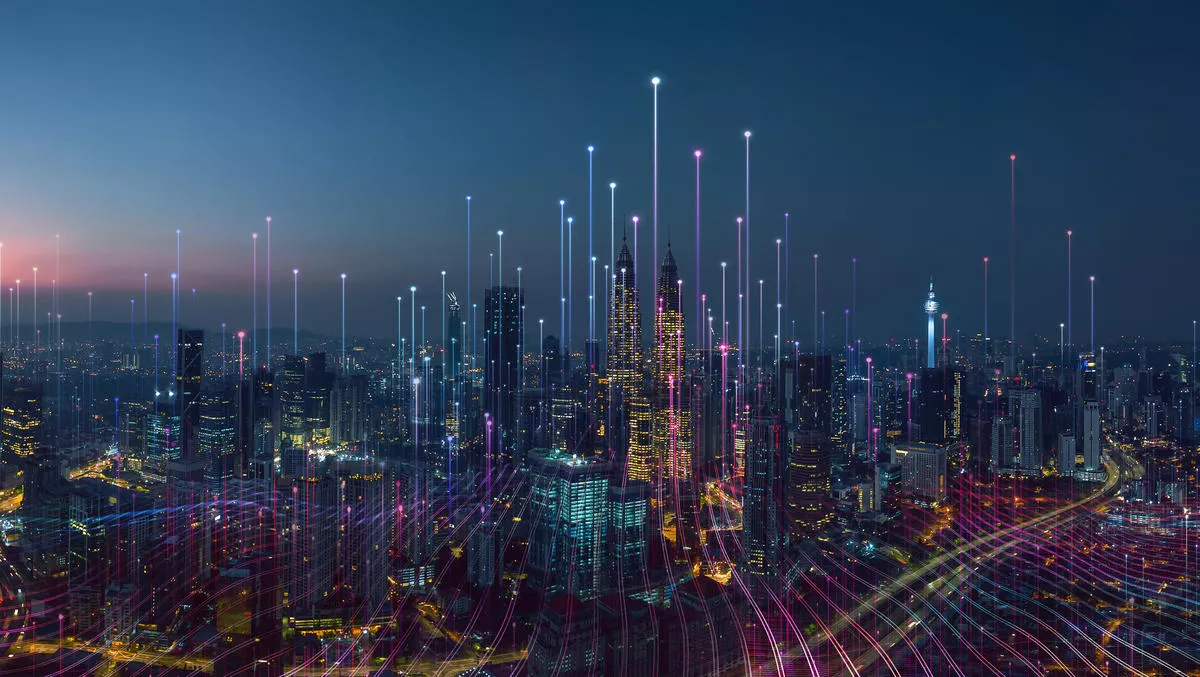 Equinix unveils new network connectivity options across portfolio
By Newsdesk
Thu, 10th Dec 2020
FYI, this story is more than a year old
Equinix has unveiled new connection capabilities for enterprises who use the Equinix Fabric and Network Edge ecosystems, as the company continues its mission to help transform digital infrastructure connection for enterprise.
The new connection capabilities are designed to augment the mass adoption of remote working within enterprises. This is so that enterprises have a single connection point between physical and virtual devices in Equinix International Business Exchange (IBX) data centers, and on bare metal servers within Equinix Metal.
Equinix has launched a new capability that allows Equinix Fabric users to connect to any other customer on Platform Equinix. Equinix Fabric customers can expand their interconnection reach with the ability to connect to the more than 10,000 clouds, networks, partners, customers and rich ecosystems currently available on Platform Equinix.
Equinix Fabric customers can directly connect to major cloud providers including Alibaba Cloud, AWS, Google Cloud, IBM Cloud, Microsoft Azure and Oracle Cloud. Additionally, Equinix customers can directly connect to SaaS and collaboration providers such as Salesforce, Cisco Webex, Zoom, and others.
Further, Network Edge now offers enterprises a full suite of vendor-neutral, SD-WAN services with built-in integration to Equinix Fabric.
The Network Edge platform enables companies to deploy virtual networking services in real time from multiple vendors, including Cisco, CloudGenix, Fortinet, Juniper Networks, Palo Alto Networks, Silver Peak (recently acquired by Aruba, a Hewlett Packard Enterprise company), Versa Networks, and VMware.
Now, virtual devices such as routers, firewalls and SD-WAN gateways available on Network Edge, which help enterprises seamlessly bridge the distance between their distributed digital infrastructure.
Enterprises and service providers are now using Equinix Fabric as a single interconnection approach to connect between all their physical and virtual devices located within Equinix International Business Exchange data centers and the world's largest digital infrastructure ecosystem.
Equinix Australia managing director Guy Danskine says, "As the impact of digital technologies continues to grow across every industry in Australia and around the world, organisations are looking for new ways to rearchitect their current infrastructure to better support their evolving business needs. To stay ahead and keep pace with digital transformation, businesses need to move quickly and the expanded ecosystem we're announcing today will help them achieve this goal.
"Since launching Equinix Fabric and Network Edge in Australia, we've seen strong take up across our entire customer base. For example, BHP and Hostopia are harnessing the power of Equinix Fabric to set up direct connectivity with international and local cloud service providers. With this in mind, we're looking forward to supporting our customers with the next evolution of Platform Equinix.