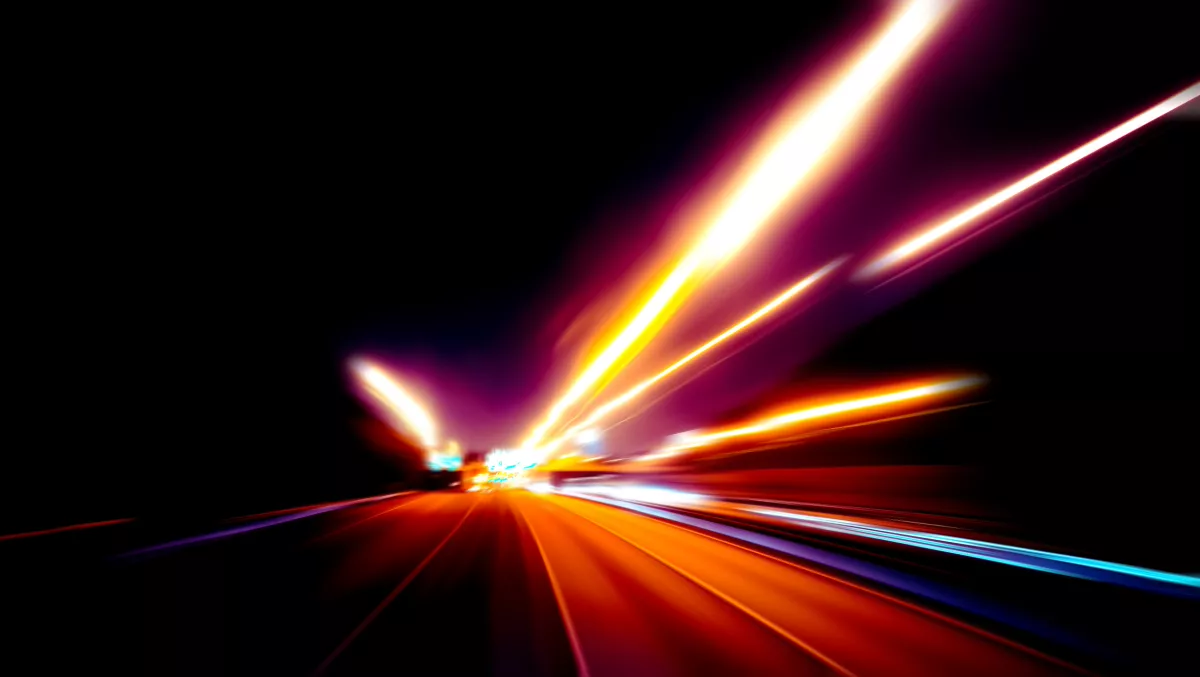 Equinix: Take the fast lane to AWS
Business and technology are rapidly evolving everywhere, and today's business leaders must accelerate the time-to-value for the investments they are making in enterprise digital transformation.
According to CIO Magazine's "State of the CIO 2017" report, IT executives are spending the majority of their time aligning IT initiatives to business goals.
With the explosion of applications ranging from product development, Internet of Things (IoT), customer acquisition and digital payments just to name a few IT leaders need to move at the pace of the business.
To balance resources and investments, they must find ways to expeditiously embrace applications that are born in the cloud, while preserving existing IT investments.
At the same time, they must selectively migrate business applications to the cloud, while maintaining other legacy applications in their current form.
An interconnection-first, hybrid cloud strategy offers flexibility and choice.
Integrated public, private and hybrid clouds, interconnected out at the digital edge (where population centers and digital ecosystems meet), optimize cloud migration and management.
Leveraging AWS Direct Connect on Platform Equinix offers an ideal set of methodologies, solutions and services to empower IT organizations to take the fast lane to AWS and harness its full value in any cloud implementation model — public, private or hybrid.
The fast lane to AWS
Accelerating and maximizing modern cloud infrastructures allows IT to ensure applications and workloads operate with the flexibility, agility and speed that enterprise production environments demand.
AWS Direct Connect establishes private, secure connectivity between AWS and an enterprise on-premises data center, office and an Equinix colocation data center, bypassing the public internet.
Equinix provides AWS Direct Connect in 14 markets worldwide—including AWS GovCloud in the U.S., making it one of the leading global providers of direct access to AWS Direct Connect.
Recently, Amazon and Equinix launched AWS Direct Connect in Munich, adding a second AWS Direct Connect point-of-presence in Germany.
AWS Direct Connect in Equinix data centers in Munich and Frankfurt bolsters the reach and scale for the German market and enables enterprise CIOs to advance their hybrid strategies by seamlessly and safely incorporating public cloud services into their existing architectures.
Supercharging AWS cloud infrastructures
The CloudEndure "2017 Cloud Migration Survey" lists the following group of business-critical workloads as being commonly migrated from corporate data centers to a cloud model:
Web Apps
Application Development and Testing
Websites
Databases
Email (i.e., Exchange)
These latency-sensitive applications and workloads require predicable performance and a consistent, high-quality user experience.
As IT embarks on cloud migration projects, these applications and workloads will require response times that are equal to or better than the original on-premises performance.
This is paramount to a successful cloud migration.
Deploying an Interconnection Oriented Architecture (IOA) on Platform Equinix, leveraging AWS Direct Connect, delivers the predictable performance and consistent user experience required for these applications.
An IOA is a proven and repeatable architectural framework that directly and securely connects people, locations, clouds and data.
It prescribes strategically deploying distributed communications hubs, such as the Equinix Performance Hub, at the digital edge in highly populated global metros so enterprises can gain the maximum value from cloud solutions, such as AWS.
Shorten the distance between AWS and users
To ensure a high-quality user experience, an effective, high-performance cloud interconnection infrastructure must shorten the physical distance between the end user and the cloud.
An IOA methodology enables fast, low-latency interconnection between end users and an AWS resource. IT organizations can connect directly and securely to AWS via Direct Connect in an Equinix data center through cross connects or the Equinix Cloud Exchange.
These configurations are shown in the diagram below.
AWS Direct Connect Using Equinix Cross Connects and Cloud Exchange
Securing and accelerating data flows
AWS offers a variety of data services (e.g., S3, EBS, EFS and Glacier), but some enterprises may have regulatory, compliance and sovereignty concerns.
In addition, applications such as business intelligence, pattern recognition and data visualization require heavy compute and low-latency connectivity to large data sets.
The Equinix Data Hub and Cloud Exchange can help enterprises control data movement and placement by enabling private, secure and fast connectivity between private data storage devices and AWS compute nodes, maintaining data residency and accelerating access between storage and compute resources.
Interconnecting to hybrid cloud and business ecosystems
To maximize opportunities in the digital economy, it's fundamentally important to design interconnection to multiple cloud and business partners.
When implementing a hybrid -cloud infrastructure, IT can ensure greater flexibility and scalability via direct interconnection to cloud, network and business ecosystems.
The Cloud Exchange offers enterprises access to the most networks, IaaS, PaaS and SaaS providers and connectivity to thousands of other business ecosystems.
Enhancing the value for AWS customers
By deploying private IT on Platform Equinix and directly and securely connecting to AWS via Direct Connect, enterprises can take advantage of the following benefits:
Predictable performance and user experience with dedicated, low-latency, high bandwidth direct connections to AWS
Enhanced compliance by connecting privately to AWS and keeping data within region, without going over the public internet
Hybrid cloud enablement that allows enterprises to maintain private clouds and manage sensitive data within Equinix secure data centers in proximity to AWS, while taking advantage of its flexibility, scalability and cost-savings benefits.
Article by Kaushik Joshi, Equinix blog network