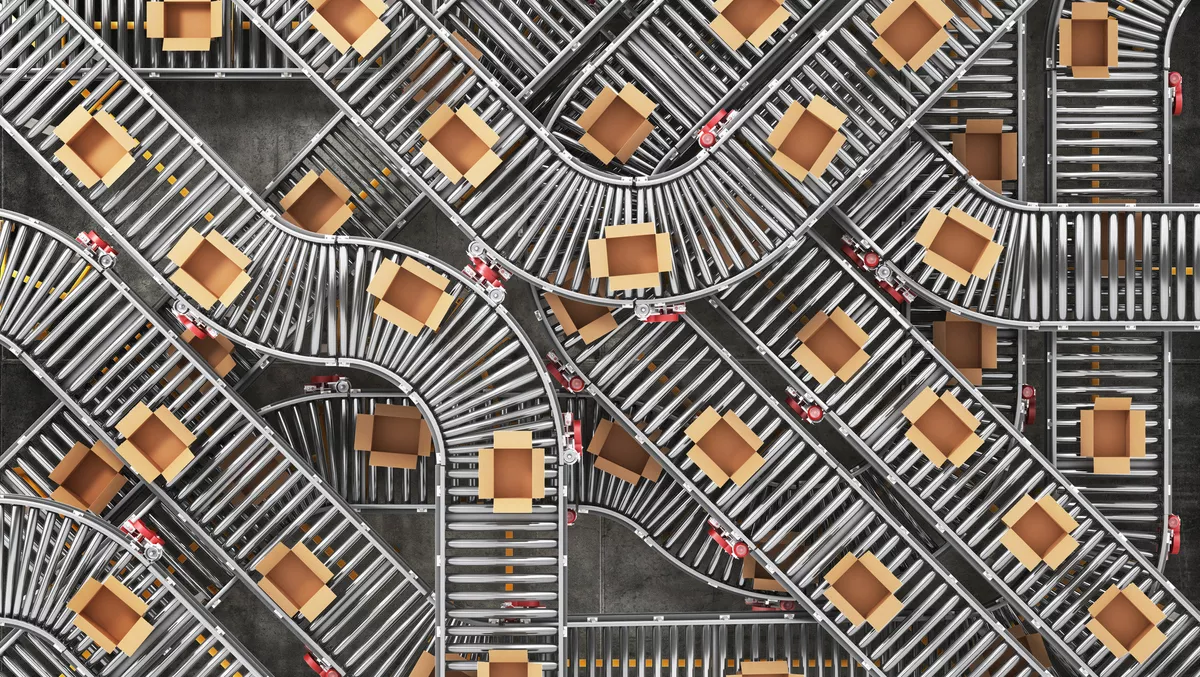 Equinix, SML partnership to address retail supply chain issues
FYI, this story is more than a year old
Equinix has partnered with SML to enable efficient supply chain and inventory management for retailers affected by the pressures of the COVID-19 pandemic.
The partnership will facilitate better inventory management for omnichannel commerce as the demands associated with accurate and real-time visibility of every step of the supply chain have become critical to business success in light of the pandemic.
Additionally, the collaboration will afford businesses increased transparency across the item-level product lifecycle.
"As part of our digital transformation journey, working with Equinix gave us the confidence and trust in security and performance when it comes to connectivity, so we can focus on delivering our innovative item-level RFID and brand identification solutions to the market, and drive greater value for our customers," SML Global IT senior vice president Eddie Wong says.
Hong Kong-based SML is a global end-to-end RFID and brand identification solutions provider focused on innovation and success for businesses in the new era of retail.
The company offers Inspire and EcoInspire labelling and packaging products, high-performance RFID tags and encoding services across industries.
Furthermore, according to SML, its proprietary software Clarity is the only item-level RFID solution engineered and deployment-proven for vertical retailers and brand owners with stores.
"Looking forward, we are excited to continue to partner with Equinix and expand our solutions to border locations and improve agility with hybrid cloud connectivity.
"We are also looking forward to utilising the Equinix ecosystem to speed up the deployment of SML services and solutions globally to business partners," Wong adds.
This addition comes after an already successful partnership between the two companies, with SML using Platform Equinix to enable direct, real-time, and on-demand multicloud connectivity to over 30 locations around the world, powering more than 600 brands.
SML says access to Equinix Connect and Equinix Fabric™ will allow the company to fast-track the delivery and consumption of its technology-driven solutions at scale.
The companies note that the constant technological advances have heightened customer expectations, resulting in the retail industry being forced to examine its current inventory management strategy.
SML says 43% of retailers believe enhanced stock visibility will help them stay competitive, and that combining SML's digital identification capabilities with Equinix's direct and secure connections will allow for robust and future-proof digital infrastructure.
SML adds that this will mean increased inventory accuracy, global consistency and data-driven value across the product lifecycle.
Digital infrastructure company Equinix says it allows those in the industry to utilise its platform to combine foundational infrastructure.
"Stepping into 2022, global retailers and industry solution providers continue to evolve to thrive in the competitive environment," Equinix Hong Kong managing director Larry Tam says.
"This makes a future-ready digital infrastructure increasingly important to help industry players stay ahead of the market and pivot quickly when customers need change.
"Equinix is thrilled to support SML in creating their digital infrastructure with our wide range of solutions ranging from colocation, interconnections to edge services.
"With our global footprint, we will keep supporting SML's globally expanding story and enabling it to connect with new partners and unlock new business in the future," Tam says.