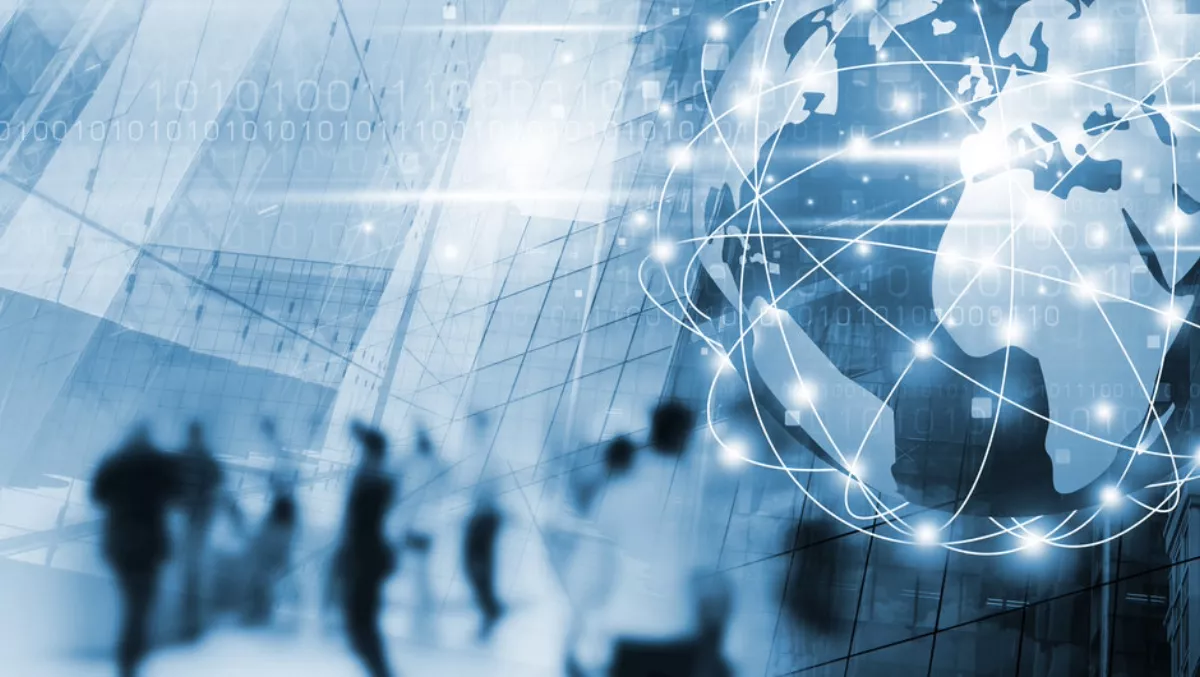 Equinix reveals investment plans for 2019 – and there's a lot
By Newsdesk
Thu, 9th May 2019
FYI, this story is more than a year old
Expansion and investment is the name of the game for Equinix's plans for 2019.
The colocation giant has revealed it will be opening 12 new International Business Exchange (IBX) data centers and expanding 23 existing facilities this year – in total equating to an expected sum of US$1.73 – 1.92 billion of non-recurring capital expenditure.
By providing significantly more capacity in 2019, Equinix hopes to enable companies to deploy their IT infrastructure and services at the digital edge in more than 50 metros across the globe.
In Asia-Pacific
Shanghai – In February 2019, Equinix opened its fifth IBX in Shanghai. Located in the Pudong Free-Trade Zone, the SH6 IBX data center is the largest Equinix facility in Shanghai and is a hub for the trading and financial services sectors.
Tokyo – To support the growing demand for increased levels of interconnection from the cloud, network and financial services sectors, Equinix will open its eleventh and largest IBX in Tokyo, TY11.
Melbourne – Equinix will open its fourth IBX in Melbourne, ME2, as announced on March 11, 2019. Equinix Melbourne IBX data centers offer strong network and cloud connectivity as well as direct access to the Victoria Internet Exchange. In addition, Equinix Melbourne data centers allow Equinix customers to be located in the second- largest economy in Australia.
Seoul –South Korea is one of the top 15 largest economies in the world and one of the most vibrant digital economies globally—with high bandwidth and advanced applications driving many of its industries. To support this high-growth market, Equinix will open its first IBX in South Korea, SL1, as announced on January 14, 2019.
Sydney – Equinix will open its eighth IBX in Sydney, SY5, as announced on February 25, 2019. SY5 will be Equinix's largest IBX in Australia.
Singapore – Equinix will open its fourth IBX in Singapore, SG4, as announced on January 7, 2019. SG4 will be situated at the East of Singapore in one of the country's five data center clusters—Tai Seng Industrial Estate.
In the U.S. and EMEA, IBX data centers that are opening in 2019 are PA8 in Paris, SO2 in Sofia, HE7 in Helsinki, LD7 in London, WA3 in Warsaw, and HH1 in Hamburg.
"As digital transformation is reshaping virtually every industry across the globe, companies are thinking differently about how they interact with every element of their supply chain, and a clear architecture of choice is emerging – one that is cloud-first, distributed and hybrid," says Equinix CEO Charles Meyers.
"To achieve this, their architecture needs to be deployed at the digital edge, where Equinix resides and continues to expand its unmatched global reach with the investments we are making in 2019 and beyond.
In addition to the 12 new IBX openings in 2019, Equinix expansions of existing IBX data centers include 23 projects that will open in 2019 in the Amsterdam, Atlanta, Chicago, Dallas, Frankfurt (three expansion projects), Hong Kong (three expansion projects), London (four expansion projects), Madrid, New York, Osaka, Paris, Perth, Seattle, Stockholm and Zurich (two expansion projects) metros.
"In Asia-Pacific, businesses are evolving rapidly as they constantly pursue greater growth and efficiency in a technology-advancing world," says Equinix Asia Pacific president Samuel Lee.
"We are excited that there will be more digital flags planted in Asia-Pacific markets to help increase out unrivaled global reach, which will accelerate the time-to-value for the investments that businesses are making in their digital transformation journeys.
Equinix has shared its commitment to operating data centers with high energy efficiency standards, and has a long-term goal of using 100 percent clean and renewable energy for the company's global platform. The company currently operates 202 IBX data centers in 24 countries and 52 metros across 22.2 million gross square feet of data center space.