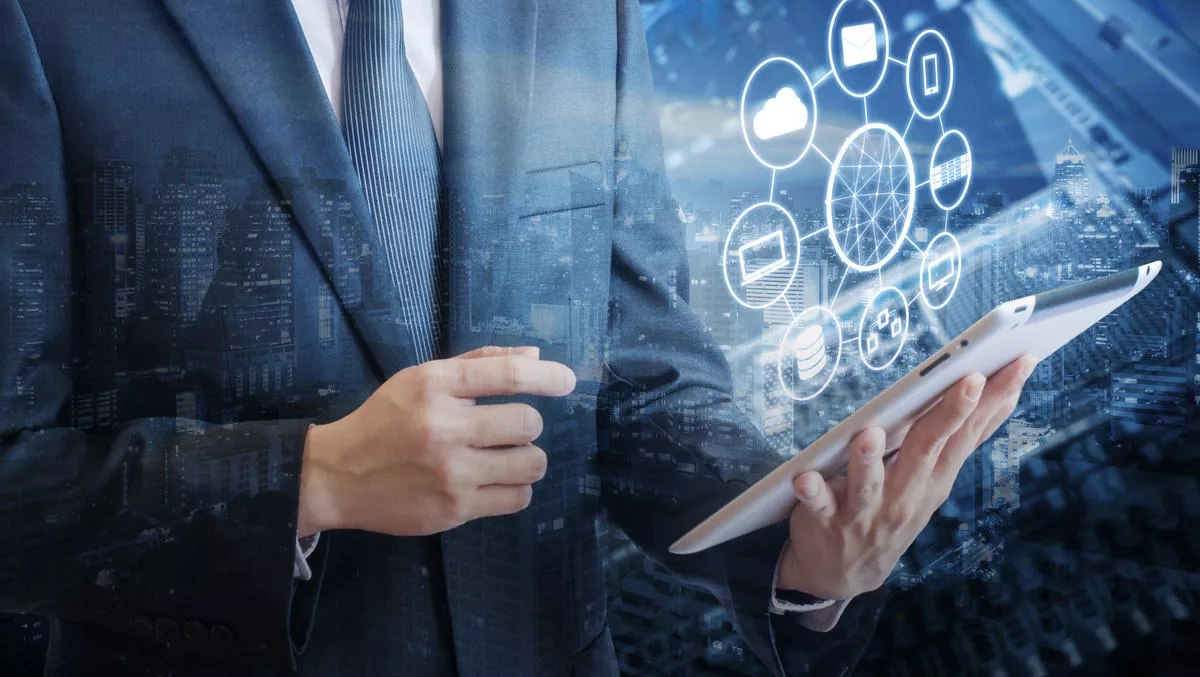 Dell updates data protection/management solutions
By Newsdesk
Thu 12 Nov 2020
FYI, this story is more than a year old
Dell Technologies is releasing the new EMC PowerProtect DP series integrated appliances and PowerProtect Data Manager software advancements for protection, management and recovery of data from traditional and modern applications across core data centers, edge locations and public clouds.
In a release, Dell claims that its PowerProtect Cyber Recovery solution is the first data vaulting solution endorsed by Sheltered Harbor to enhance cyber resiliency in the financial sector.
Integrated data protection
PowerProtect DP series is Dell's integrated data protection appliance, offering backup, recovery, replication, deduplication, cloud readiness with disaster recovery, and long-term retention to the public cloud.
The series' appliances offer:
Performance – Up to 38% faster backups and up to 45% faster restores.
PowerProtect DP also offers instant access and restore of up to 50% greater IOPS (Input/Output Operations Per Second), compared to the previous generation.
Efficiency – Provides up to 1 petabyte of usable capacity with 30% more logical capacity, with up to 65:1 data reduction.
Energy savings – Consumes up to 23% less power than the previous generation.
Sheltered Harbor endorsement
Sheltered Harbor is a not-for-profit, industry-led initiative dedicated to enhancing the stability and resiliency of the financial sector in the wake of increased cyber-attacks.
PowerProtect Cyber Recovery protects customers from cyber threats ranging from ransomware to insider attacks.
The solution's CyberSense analytics and machine learning capabilities allow customers to monitor data integrity, ensuring the continued quality of their data.
Forensic tools allow customers to discover, diagnose and remediate ongoing attacks.
With this endorsement, financial institutions can easily deploy an endorsed vaulting solution to protect critical customer data from cyber threats.
Kubernetes and cloud data protection
PowerProtect Data Manager adds value for PowerProtect appliance customers that have cloud, VMware and Kubernetes environments.
It now protects in-cloud workloads in Microsoft Azure and AWS and it supports the VMware Tanzu portfolio to protect modern applications.
New integrations make it the first solution to provide native vCenter Storage Policy Based Management integration for VM protection6.
VMs can be protected by using workflows from within a VMware vSphere environment to assign data protection policies.
Data Manager now also offers a VMware-certified solution to protect the VMware Cloud Foundation infrastructure layer.
Finally, it offers protection for containerised modern applications with agentless, application-consistent protection of open source databases, including PostgreSQL and Apache Cassandra, in Kubernetes environments.
Amazon Elastic Kubernetes Service (EKS) and Azure Kubernetes Service (AKS) can be protected to back up Kubernetes cluster-level resources.
Flexible consumption
With fully managed services, customers can leave ongoing data protection operations to Dell's experts.
Availability
Dell EMC PowerProtect DP series appliances – DP4400, DP5400, DP5900, DP8900 – will be available globally in December 2020.
PowerProtect Data Manager enhancements are globally available now.