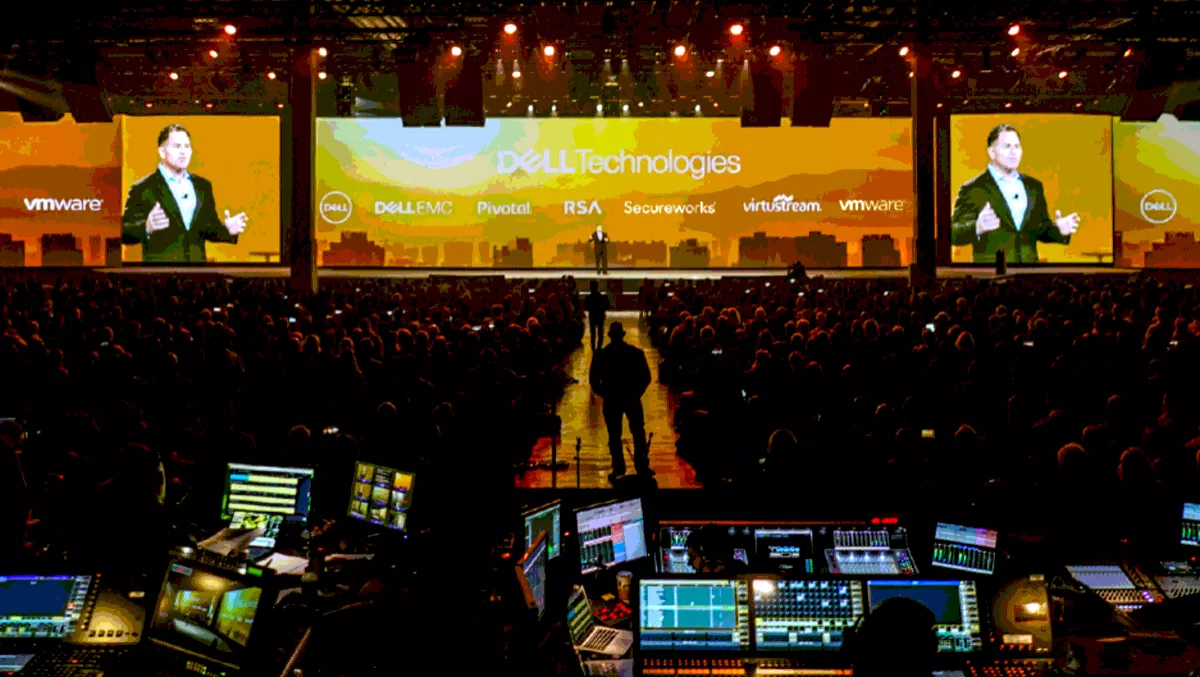 Dell Technologies World opens with several new data centre products
FYI, this story is more than a year old
Dell Technologies World opened in Las Vegas this week and has already seen the launch of a number of new Dell EMC storage and server products backed by a comprehensive services portfolio.
The company affirms these products are tailored for the modern data center to address a wide range of existing and emerging data center workloads to ultimately help customers drive better business outcomes.
Dell EMC has based its innovations on the recent demands organisations are now facing in the digital era that require IT modernisation to achieve high levels of performance and automation in the data center.
In fact, a recent ESG global survey commissioned by Dell EMC and Intel of 4,000 IT decision-makers found that 81 percent agree that if they do not embrace digital transformation they will no longer be competitive in their markets.
"The Modern Data Center is the proving ground for our customers to gain a digital advantage over their competition and achieve better business outcomes," says Dell products - operations vice chairman Jeff Clarke.
"Dell EMC is delivering the Modern Data Center innovations that our customers require, with new solutions that are engineered using future-proof technology to take on the data center challenges of today and to support the next big thing that our customers are imagining for tomorrow.
The company's 'Dell EMC Services' have been made available to support the rapid adoption and optimisation of the modern data center.
PowerMax
In what the company has dubbed 'the future of enterprise-class storage', Dell EMC's PowerMax has been built with end-to-end NVMe and a built-in real-time machine learning engine. According to competitive analysis by Dell in March 2018, PowerMax is the world's fasted storage array that delivers up to 10M IOPS and 50 percent response times – 2x faster than its nearest competitor.
The PowerMax OS includes a built-in machine learning engine that the company asserts makes autonomous storage a reality by leveraging predictive analytics and pattern recognition to maximise performance with no management overhead.
What is impressive is in order to provide this level of storage and software intelligence, Dell EMC is currently analysing 425 billion data sets in real-time across its All-Flash customer base.
It's no secret that converged infrastructure is increasingly becoming a part of converged infrastructure, and for Dell EMC has its VxBlock System 1000. The company is now offering expanded options for the VxBlock 1000 customers that can make the most of the fast and efficient storage with new support for PowerMax with end-to-end NVMe and XtremIO X2 All-Flash arrays.
According to Dell EMC, customers can speed up implementation of PowerMax or VxBlock in their environment by utilising Dell EMC ProDeploy Plus services for up to 66 percent faster deployment and up to 49 percent less technical support calls.
Dell EMC XtremIO replication and new entry price point.
The company announced major updates to its XtremIO X2 All-Flash arrays with the new XIOS 6.1 operating system. X2 metadata-aware native replication is highly efficient and provides an added level of data protection for application workloads.
The solution requires up to 38 percent less storage space at disaster recovery sites and can also help cost-savings as XtremIO replication only sends unique data to the remote site and consequently can minimise bandwidth requirements by up to 75 percent or more.
Dell Technologies also launched a new Dell EMX X2 entry model for customers that is up to 55 percent cheaper than the previous generation while still achieving over "five nines" availability.
Dell EMC PowerEdge MX
The company previewed a new modular infrastructure solution for the modern data center, dubbed PowerEdge MX. Designed to enable customers to flexibly configure and optimise their IT infrastructure for new and emerging workloads, the solution will be available in the second half of 2018.
Dell EMC says PowerEdge MX will be, ideal for dense virtualisation, software-defined storage and networking, network functions virtualisation (NFV) and big data analytic environments.
That's all for now, we'll be posting updates from the event as they emerge.