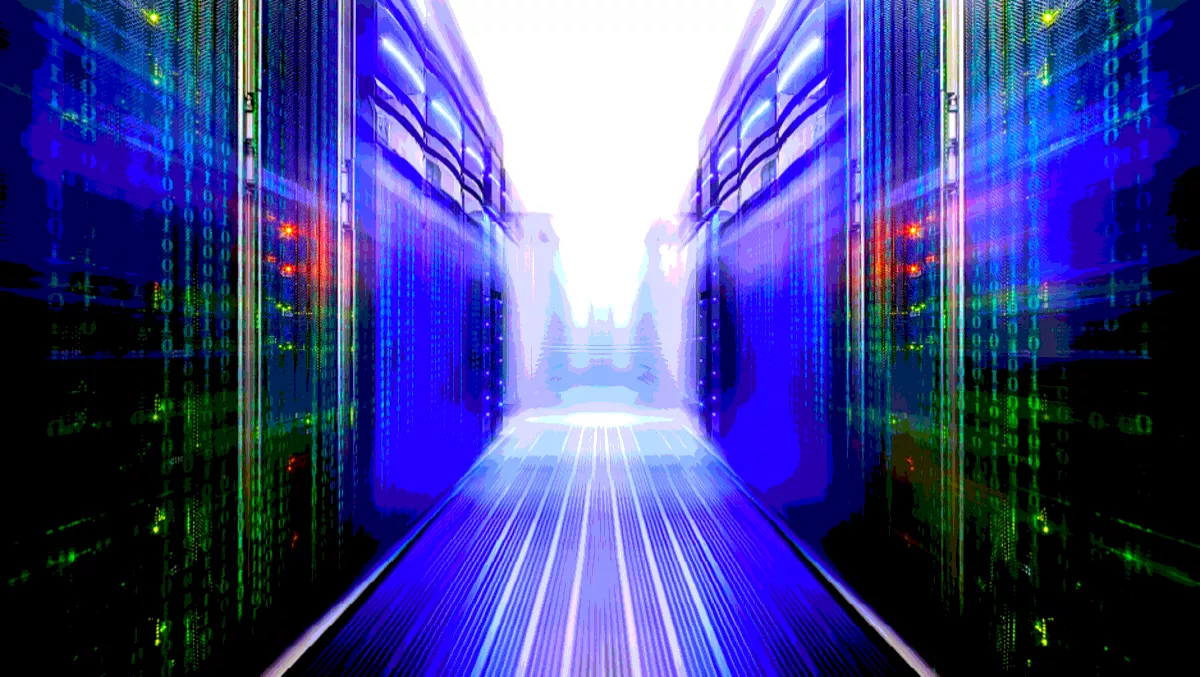 Dell EMC releases new modular infrastructure to 'grow' with the data center
FYI, this story is more than a year old
Dell EMC has announced the release of its latest modular infrastructure.
The new 'PowerEdge MX' portfolio has been designed to support a range of traditional and emerging data center workloads.
Dell EMC purports it to be the first modular infrastructure architecture that has been developed to easily adapt to future technologies and server disaggregation.
Dell EMC Server and Infrastructure Systems president and general manager Ashley Gorakhpurwalla says the new solution has unique 'kinetic infrastructure' that effectively enables users to break away from the constraints of technology silos and time-consuming operational management.
"While emerging technologies, such as artificial intelligence, IoT and software-defined storage and networking, offer competitive benefits, their workloads can be difficult to predict and pose new challenges for IT departments," says Gorakhpurwalla.
"PowerEdge MX enables a modular approach to flexibly build and combine compute, storage and networking, so organizations can transform their IT in a way that optimizes resources and offers investment protection for future generations of technological advances.
Equipped with a new chassis and precisely-sized resource blocks of servers and storage that connect to the infrastructure through a smart I/O fabric, Dell EMC says the PowerEdge MX is targeted at the software-defined data center and is able to support an array of projects like big data, AI, and SDN.
Perhaps what makes the PowerEdge MX stand out from competing products is its complete lack of a mid-plane, which Dell EMC says enables support for multiple generations of technology releases (including processor technologies, new storage types and new connectivity innovations) well into the future.
"Specifically, the absence of a mid-plane enables direct compute to I/O module connections, allowing for future technology upgrades without disrupting customer operations and without a mid-plane upgrade," Dell EMC says.
"With this approach, PowerEdge MX is prepared to one day support fully disaggregated components, down to memory-centric devices, such as storage class memory, GPUs and FPGAs, to offer customers full composability.
The new portfolio includes:
Dell EMC PowerEdge MX7000 chassis – A 7U chassis that includes eight bays to accommodate a variety of single and double width compute and storage combinations.
Dell EMC PowerEdge MX740c and MX840c compute sleds – Two and four socket blade sleds with a number of storage options including NVMe drives. The full-width MX740c and double-width MX840c support the full Intel Xeon Scalable Processor family with up to six terabytes of memory
Dell EMC PowerEdge MX5016s storage sled – Scale-out storage sleds that hold up to 16 hot-pluggable SAS storage hard disk drives, with a maximum of seven MX5016s sleds in the MX chassis for up to 112 drives of direct-attached storage.
Dell EMC PowerEdge MX Ethernet and Fibre Channel switching – Low latency and high bandwidth switching modules for multi-chassis environments.
The portfolio is also complemented by in-system management including Dell EMC OpenManage Enterprise and Dell EMC OpenManage Mobile.
"Computing platforms continue their fundamental transformation in line with the digital transformation journey that most firms have embarked on," says IDC Cloud Infrastructure and Developers Enterprise Data Center senior vice president Matt Eastwood.
"Dell EMC PowerEdge MX is a poster child for this transformation as customers look for highly efficient and agile architectures that can easily adapt to a multitude of workloads and future technology advances.