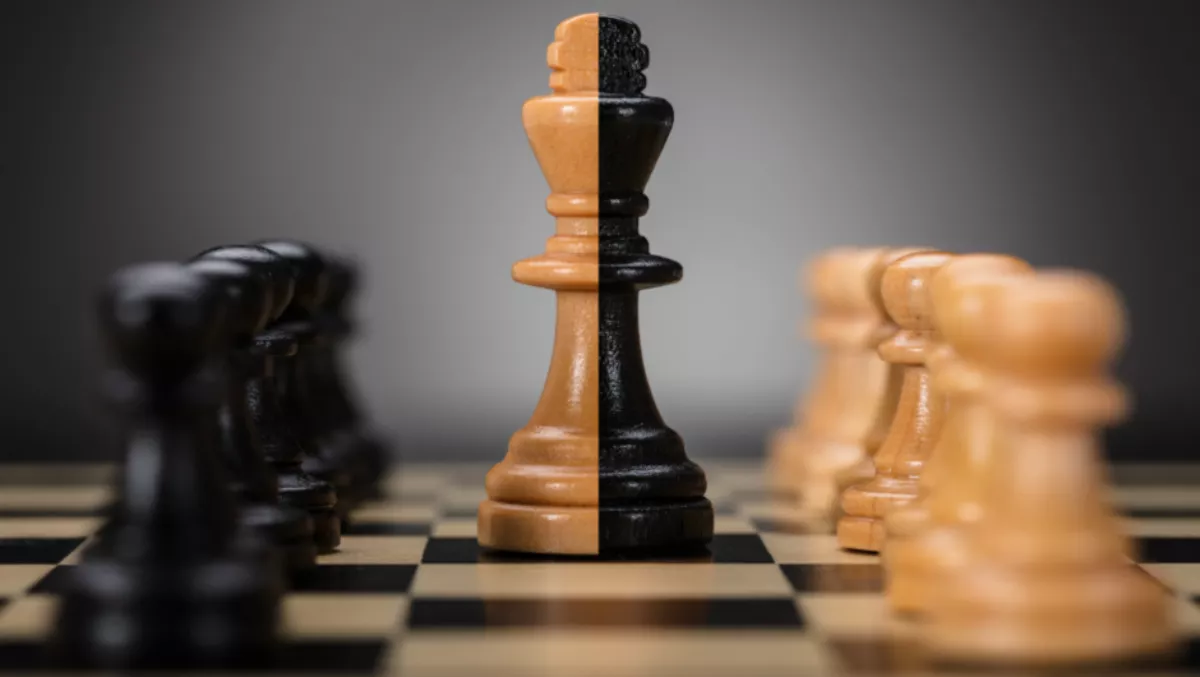 Dell and HPE dominate in declining India server market
FYI, this story is more than a year old
IDC has released its latest findings surrounding India's server market – and the news isn't great.
According to the latest IDC Asia Pacific excluding Japan (APEJ) Quarterly Server Tracker for Q4 2018, the overall server market in India underwent a year-over-year (YoY) decline of 17.2 percent in terms of revenue to reach US$308.2 million in Q4 2018 as opposed to $372.1 million in Q4 2017.
The x86 server market accounted for 86.7 percent of the overall server market in terms of revenue. The contribution in the x86 market mostly came from the professional services vertical followed by manufacturing, telcos, and government.
Investments in the infrastructure remain as the top priority for enterprise business applications, data management, content and collaboration, web infrastructure and application development, and testing workloads.
IDC asserts the Intel-based x86 platforms are robust and provide the price-performance balance for enterprises that are seeking to deploy these applications to their end users. Despite this, the large enterprises from the data-intensive industries such as banking and telcos still prefer to use the non-x86 platforms to run their core applications demanding higher availability and performance.
In an interesting twist, the x86 server market in terms of revenue fell YoY by 17.2 percent – the exact same percentage decline as the market in aggregate – to reach $267.1 million in Q4 2018 from $322.6 million in Q4 2017. Of this, professional services, manufacturing, communications and media, and Government accounted for 84.8 percent of this revenue.
It's not all doom and gloom though as there was healthy growth among some of the segments.
The government sector saw the biggest YoY growth of 104.4 percent owing to the investments coming from various federal government departments and local state government projects. The blade and rack server market, which contributes for 78.6 percent revenue share, has seen a surge in their average selling prices due to the higher core, memory and processing configurations for newer workloads demanding higher IOPS.
The non-x86 server market also came in with almost the exact same percentage decline as the x86 server market, having waned 17.1 percent to reach $41.1 million revenue in Q4 2018. IBM tops the market with a revenue share of 74.3 percent, followed by HPE with a share of 23.9 and Oracle with 1.8 percent during Q4 2018. Banking remains the top vertical with a 52 percent revenue share followed by manufacturing and professional services with 18.9 percent and 9 percent respectively during Q4 2018.
"In India, the 'cloud-first' approach is gaining traction for new-age applications where investments on cloud infrastructure are focused towards building scalability, agility, simplified orchestration and minimising cost," says IDC India enterprise solutions director Ranganath Sadasiva.
In terms of the vendors, Dell and Hewlett Packard Enterprise (HPE) effectively shared pole position in the India x86 server market with revenue shares of 25.3 percent and 24.6 to reach $67.6 million and $65.7 million respectively.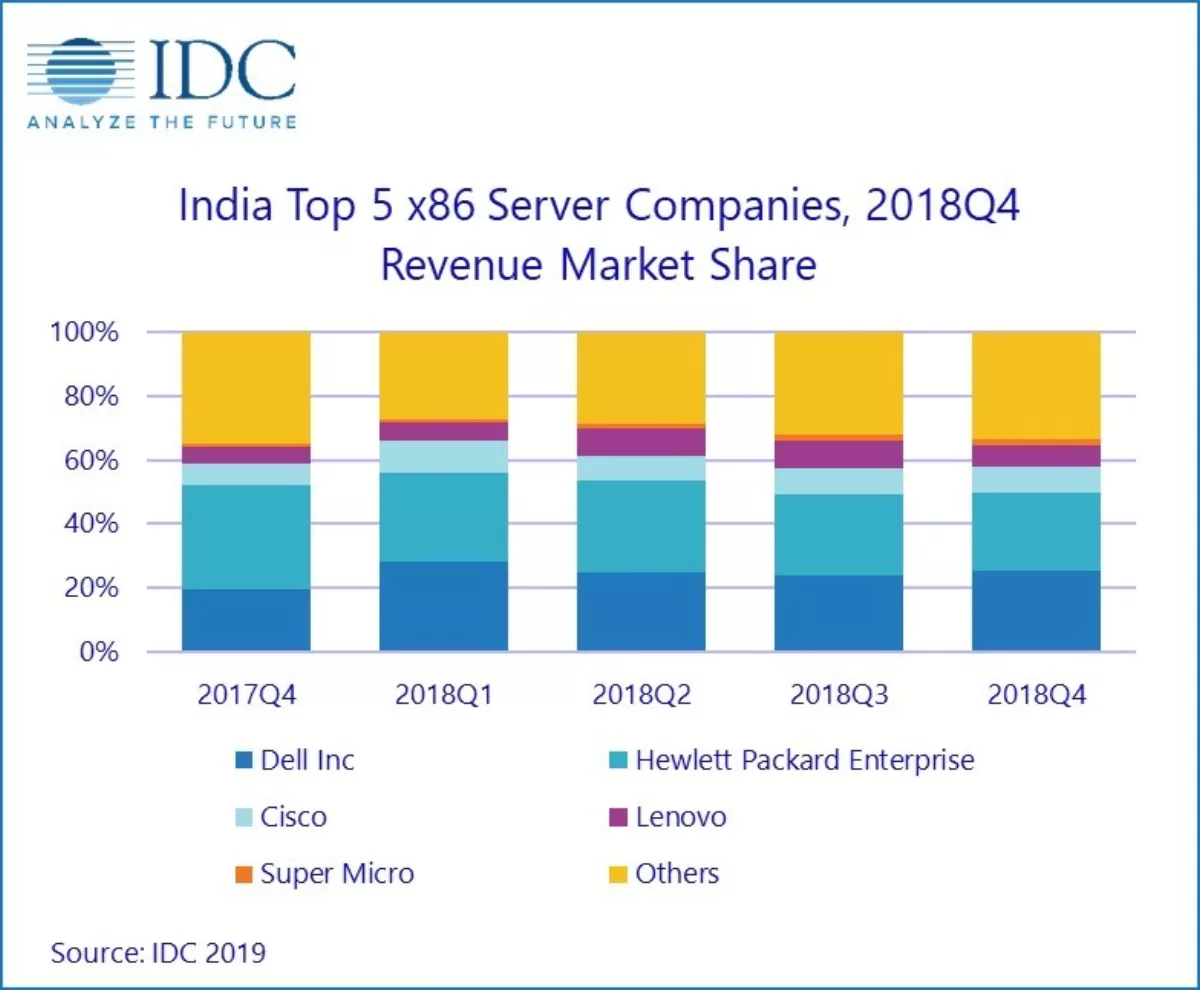 Dell had a very good year in 2018, managing to post YoY growth of 44.2 percent by year's end. Cisco was able to register the revenue share of 8.1 percent followed by Lenovo who stood at 6.6 percent revenue share at the end of Q4 2018. ODM direct continued supporting the data center capacity expansion of tier-1 cloud providers in India and now accounts for 26.2 percent revenue share in Q4 2018.
"The increase in server ASPs across major verticals such as professional services, telcos and banks indicates that newer workloads are gaining traction allowing the scale-up approach, resulting in the higher configuration of servers," says IDC India server market analyst Harshal Udatewar.