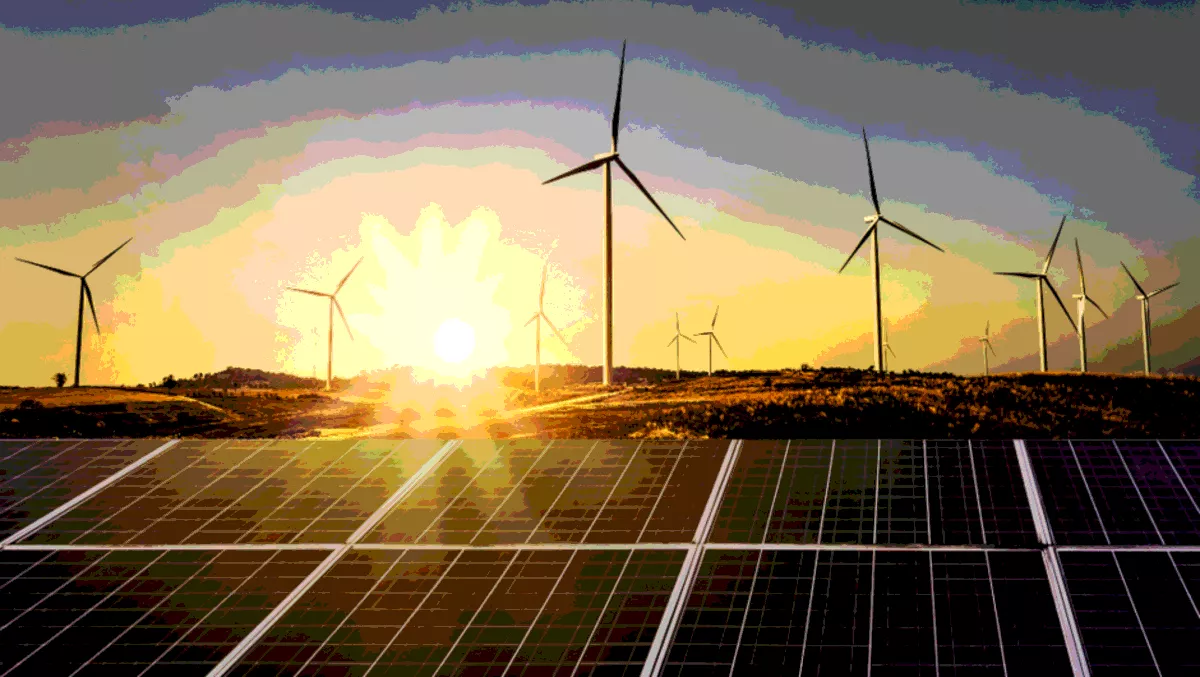 Data centre titans blazing green energy trail – AWS under fire
It's no secret that data centers are power-hungry machines with no appreciation for our environment.
For data center giants like Microsoft, Facebook, or Google, it's an absolute PR nightmare to be seen to be contributing to Global Warming, which has caused the rise of companies investing millions in renewable or 'green' energy to power their operations.
According to cloud directory site Cloudscene, there was almost 60 power purchase agreement (PPA) deals signed by US corporate over the duration of 2018, equating to a total of 4.96 gigawatts (GW).
Below Cloudscene has provided some of the latest developments in renewable energy within the data center industry worldwide.
Google
Google has become the world's largest corporate buyer of renewable energy after announcing last year that its global operations are now 100 percent fuelled by wind and solar.
Google senior vice president Urs Hölzle says that for every kilowatt-hour (KWh) of electricity they consume, they purchase one KWh of renewable energy from a wind or solar farm that was built specifically for Google.
The company has also been actively working with groups like the Renewable Energy Buyers Alliance and Resource Platform in a bid to keep expanding its portfolio of renewables. Recently, Google announced a deal with the Tennessee Valley Authority to buy the entire 150 megawatt (MW) generation capacity of two solar farms to power two huge new data centers the tech giant is building in the southeastern United States.
Apple
Apple has set a great example in that its data centers have been powered by 100 percent renewable energy since 2013. Furthermore, in 2018 the company announced that its global facilities across 43 countries are now fully carbon-neutral.
Apple will have 1.4GW of renewable energy capacity spread across 11 countries when all of its existing and pending projects are complete, with the company also extending its 100 percent renewables commitment to its supply chain.
Facebook
The social media giant has committed to reducing its greenhouse gas emissions by 75 percent and running its global operations entirely on renewable energy by the end of next year. Since 2013, the company has sealed PPAs for more than 3GW of solar and wind energy.
While Facebook's data centers are known to be heavy consumers of energy, the company claims they are among the most water and energy-efficient in the world. Facebook CEO Mark Zuckerberg has publically stated that every single new data center the company builds in the future will be 100 percent fueled by renewable energy.
Microsoft
Last year Microsoft made what has been touted as the single largest corporate purchase of solar energy ever in the United States, when it signed a PPA for 315MW of energy from the 500MW Pleinmont I and II solar farms in Virginia.
Pleinmont I and II will have more than 750,000 solar panels installed across over 2,000 acres when complete, generating around 715,000MWh per year.
Amazon Web Services
Bucking the trend, Amazon Web Services (AWS) has actually come under fire by Greenpeace for its supposedly 'dirty data crimes'.
The company committed to 100 percent renewable energy in 2014, and has since tripled its data center operations in Virginia, representing growth that Greenpeace says far exceeds the additional electricity supply from its renewable projects.
An AWS spokesperson claimed the data is inaccurate, as the company has invested in 53 renewable energy projects (as of December 2018), totalling more than 1,016MW and are expected to provide more than 3,075,636MWh of energy annually.
AWS stressed that it remains firmly committed in its goal of 100 percent renewable energy across its global network with the company stating it achieved 50 percent renewable energy in 2018 – somewhat trailing its peers.