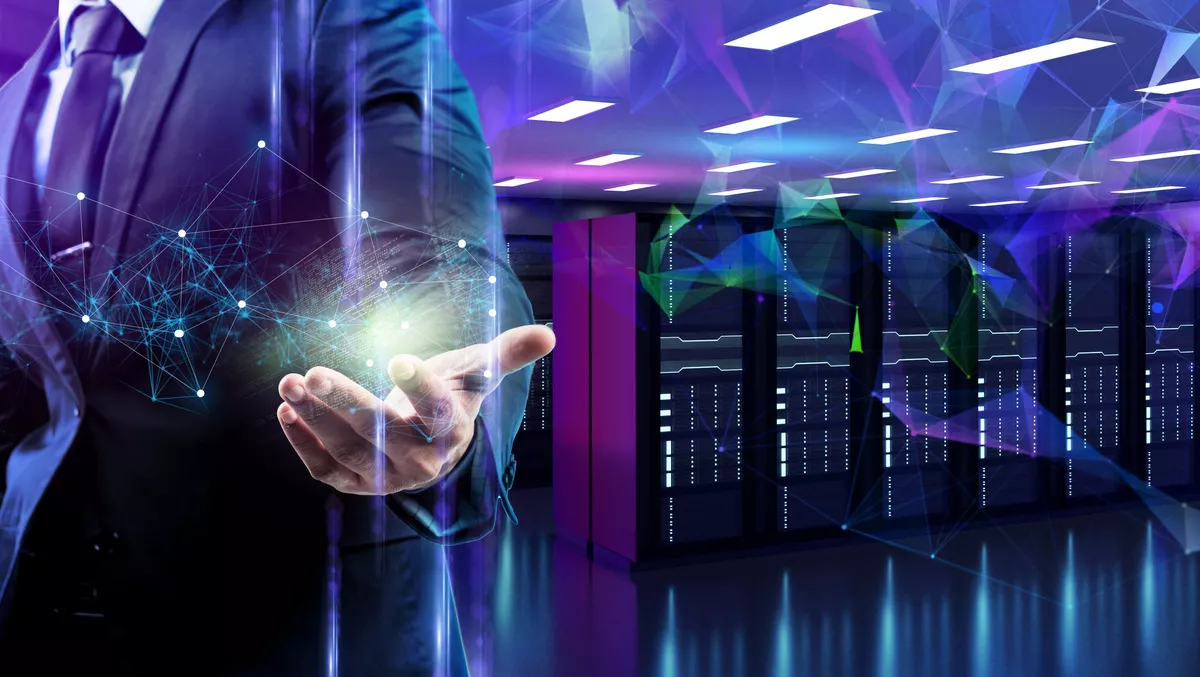 Data center infrastructure management – IT's resource gamechanger?
Organizations looking to improve efficiencies within their data center operations often turn toward data center infrastructure management (DCIM) practices to holistically monitor and manage the use of all their IT equipment.
They adopt DCIM to reap significant savings to both energy and management overheads. Advocated by leading analysts including Gartner, DCIM typically incorporates management of IT data storage solutions, servers, and network switches alongside other infrastructure facility components like climate control within the data center.
The advancing role that DCIM now plays has become increasingly comprehensive, offering significant business and carbon efficiency advantages far beyond monitoring capabilities. Using established DCIM practices, organizations can:
Enhance operations
Continually collect and analyze data from all IT equipment sources to reveal numerous ways to improve business operations
Reduce carbon footprint
Plan for the next stages of digitalization in their data center.
There are three distinct pillars to achieve DCIM's automated and proactive management state, including discovery, monitoring and optimization.
The premise behind DCIM is to allow organizations to use resources as efficiently as possible. It starts with understanding what is within the estate, including physical on-prem resources, virtual resources, and cloud assets.
This is the discovery stage of infrastructure management. This needs to include accurate tracking of IT equipment and encompasses traditional facility infrastructure components such as power distribution units and computer room air conditioners.
The results of this data center usage need to be blended into a real-time discovery base that can be reported, tracked, and integrated through APIs to deliver one pane of truth that integrates with a client's existing configuration management database.
Once the discovery phase of DCIM is established and trusted, organizations can fully understand their hardware and software asset inventory, linked data center dependencies, and associated warranty details.
The resultant asset-level reporting includes comprehensive device details across systems and manufacturers. Ideally, DCIM capture should be via agentless deployment that requires no software installation on the target devices. Sometimes discovery is offered as-a-service via a hosted platform with an easy-to-use interface.
Achieving automated, ongoing monitoring is the next desired state of DCIM. Using solutions that track event management, users gain visibility into incidents likely to impact system performance and uptime. Sophisticated DCIM monitoring tools will also suggest the most likely causes and recommended actions.
In all large data center settings, ongoing first-class support for compute and networking through trusted maintainers remains an essential requirement for DCIM to flourish. Monitoring and remediation are unlikely to succeed without having performance optimization, consistent patching, and remediation from accredited engineers.
Rarely can this breath be expected or achieved in-house. Instead, DCIM advocates can tap into pools of accredited third-party maintenance engineers, offered through support providers who can manage DCIM capabilities onsite and remotely.
Once you have a band of trusted support engineers feeding back data in real-time, you can progress to the next stage of DCIM – optimization. This is when adopting organizations start to glean more from their existing infrastructure by tweaking various utilization options, including CPU, memory, and latency enhancements.
Using DCIM's automated topology and dependency mapping, new software is easily rolled out, and downtime is decreased. Optimization also lowers maintenance spends as clients look to retire redundant software licenses.
Energy savings are another key factor within DCIM optimization stage. Data centers use significant amounts of energy. By 2030, IDC predicts data centers will account for 10% of all global power requirements, noting that the amount of energy used by data centers continues to double every four years.
Using DCIM, data center managers get to check power usage, environmental data, and cooling demands, noting and flagging spikes in workloads and enabling IT to better manage equipment's power usage workflows.
With continual reporting on environmental factors such as temperature, humidity, airflow, power usage, and cooling data, IT managers are flagged when environmental thresholds are exceeded, pinpointing warming and struggling assets and reducing repair time. Monitoring environmental conditions provides insights into reducing energy usage and offers demonstrable resource savings to meet and exceed green targets.
Ultimately, DCIM provides a comprehensive overview of a data center's functioning and performance so that equipment and energy usage can be optimized continually.