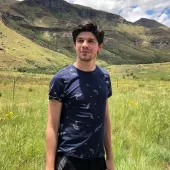 By Jacques-Pierre (JP) Dumas, Reviewer
D-Link launched the DIS-100G Series Industrial Unmanaged Ethernet Switches and DIS-200G Series Layer 2 Gigabit Industrial Smart Managed Ethernet Switches.
The DIS-100G and DIS-200G are ideal product portfolios that provide an affordable ethernet solution.
With a range of operating temperatures, a fan-less design, and an IP30-rated metal enclosure, the switches were designed to be robust and withstand harsh environments.
Dual power input ensures consistent power and operation, and alarm relay support allows for constant power supply monitoring and diagnostics.
Their reliability and compliance with various industrial standards make the switches ideal for applications in city surveillance, ITS, and factory automation.
The compact DIS-100G Series Unmanaged Ethernet Switches include the DIS-100G-5W, DIS-100G-5SW, and PoE-ready DIS-100G-5PSW.
The DIS-100G interfaces are equipped with 10/100/1000BASE-T ports, SFP port, and PoE to provide a selection of port densities and bandwidths.
Installation is flexible, as the switches can be mounted on a DIN rail or on a wall using a wall plate.
The DIS-200G Series Layer 2 Gigabit Industrial Smart Managed Ethernet Switches integrate advanced management and security functions to provide a complete solution.
The switches support Ethernet Ring Protection Switching (ERPS), which provides a redundant network for faster recovery.
Built-in 6 kV surge protection provides even more network reliability by protecting the device from sudden electrical surges.
In addition to DIN rail and wall plate mounting options, the DIS-200G Series Switches can also be installed into a standard 19" rack.
DIS-200G switches also feature a variety of deployment management options.
In addition to the Smart Web GUI, the Auto Surveillance mode 2.0 provides a 3 step setup, dashboard, and health diagnostic for easy troubleshooting.
The industry-standard command line interface (CLI) offers a comprehensive management interface to accommodate a variety of complex industrial applications.
The DIS-100G Series Switches are currently available for purchase, and the DIS-200G Series Switches will be available for purchase in Q2, 2018 from D-Link's resellers and distributors.