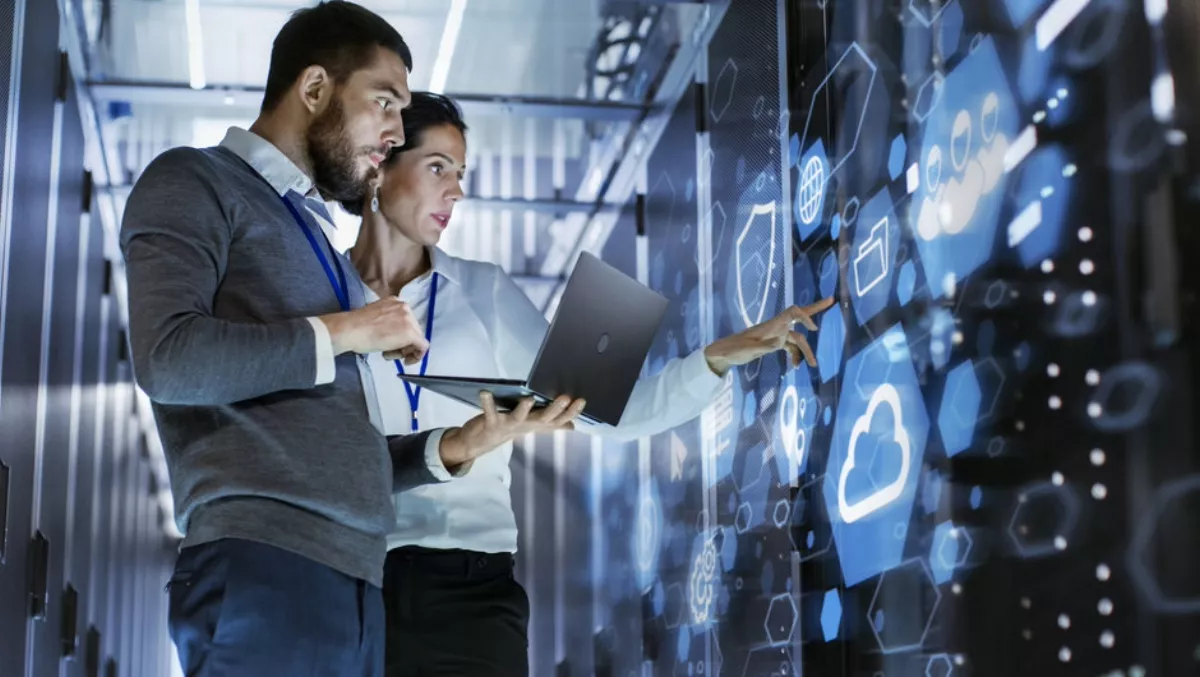 Cumulus Networks shapes network visibility for data centers
By Newsdesk
Mon, 29th Apr 2019
FYI, this story is more than a year old
Cumulus Networks has released a new version of its network operations toolset NetQ, which analyses the health of data center networks.
The tool, which provides real-time actionable insights and operational intelligence about the networks, can analyse data from the container, virtual machine, or host, as well as the switch and port.
"Combined with the threat of network outages, the widespread adoption of microservices, containers and virtual machines has added a new layer of complexity in the data center, resulting in a strain on traditional networks and the need for operational simplicity within the data center. In order to ensure the data center network is behaving as intended, obtaining a holistic view of the network is critical," the company explains.
NetQ is designed to perform three main functions: Data collection, data analytics, and data visualisation.
Running on Cumulus Linux switches and other Linux devices — such as Ubuntu, Red Hat, and CentOS hosts — NetQ captures real-time telemetry and network state information, providing cloud architects and network operations teams the ability to process and visualize data to operate with a complete understanding of the status and performance of their network.
"CEOs are increasingly viewing infrastructure as a strategic resource to their business, and having a direct view across the network enables teams to prevent outages achieving an even greater ROI from their data center," comments Cumulus Networks CEO Josh Leslie.
"NetQ is built for the modern, automated cloud network and gives network operators the comfort to identify, embrace, and simply operationalize data center networking.
NetQ provides the next level of visibility into Cumulus Linux. It also provides fabric-wide visibility, full lifecycle management, closed-loop automation and is one step closer along the journey to intent-based networking.
The NetQ version 2.0 includes a new graphical user interface (GUI), preventative validation and open API integrations, network operators can easily build open, scalable infrastructure, troubleshoot, and achieve clear network visibility – reducing costly business disruptions.
NetQ 2.0 capabilities and features include:
New graphic user interface (GUI) and command-line user interface (CLI) to simplify operations and increase efficiency.
Cloud-scale architecture that offers massive horizontal scaling, which parallels the largest cloud companies.
Real-time telemetry to drastically reduce time and effort required to find and resolve network issues.
Deep analytics with L1-L3 insights, including a network overlay view for actionable insights that provide visibility into and intelligence about the health of the network.
Any-Linux data aggregation delivers more real-time and historical data than any other operations tool set with a view that extends from the container, virtual machine, or host, all the way to the switch and port.
Rest APIs for extraction to a wide variety of third-party tools for development of desired integrations, offering unparalleled flexibility.
Diagnostic troubleshooting with validation, trace and proactive alerting.
Kubernetes deployment monitoring providing impact analysis and complete end-to-end visibility.