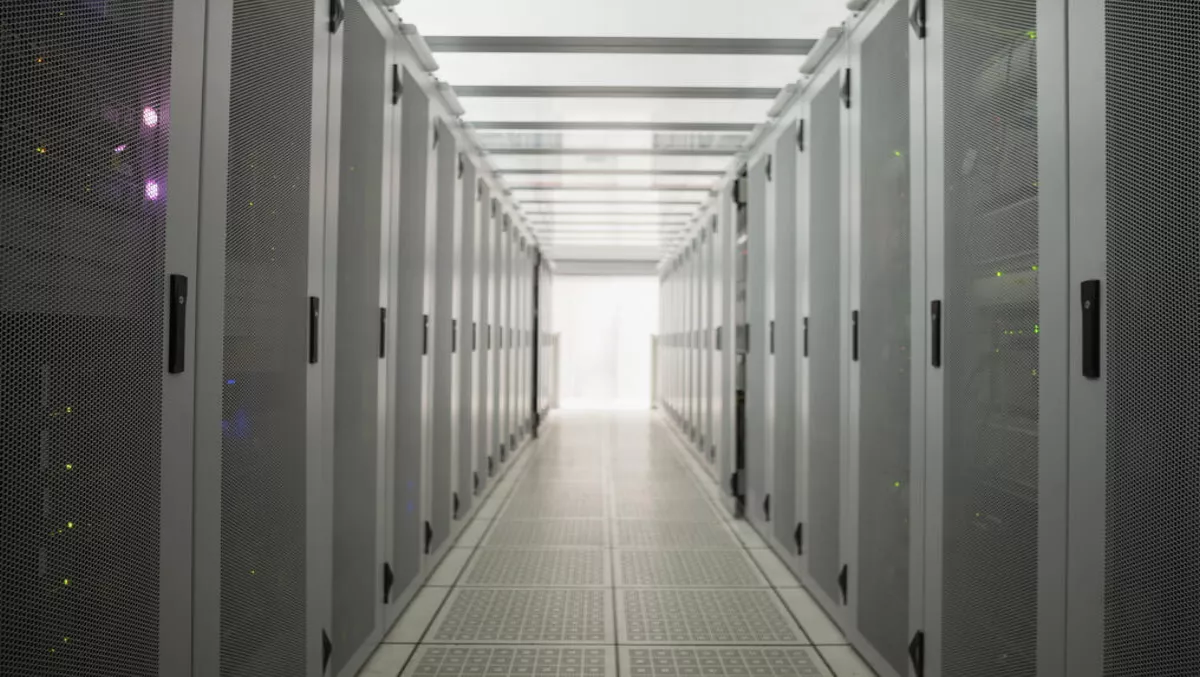 Containerised data centers to 'revolutionise' industry
FYI, this story is more than a year old
Containerised data centers are set to revolutionise the RAID controller card market, which is set to reach almost $3 billon by 2020, according to new research from Technavio.
Containerised data centers are modular, and portable data centers that can be pre-installed in shipping containers and each module acts as a container which holds power, IT, and cooling equipment.
"These data centers are designed according to the varied demands of consumers. They are convenient in terms of installation, and their deployment takes less than six months," explains Sunil Kumar Singh, a lead analyst at Technavio.
"The cost of building and renovating a containerised data center facility is less compared to a traditional data center facility, and such data centers can be easily relocated from one location to another effortlessly," he says.
Singh says the ability to centrally manage these data centers will lead this market to grow at a CAGR of around 28% by 2019.
According to Technavio's report, top vendors listed in the market include Avago Technologies, Dell, Fujitsu, HP, and Intel.
In terms of geographical analysis, the Americas will be the largest region in the global market, occupying around 42% of the total market share by 2020, the report shows.
The construction of new data centers and consolidation of the existing ones in the US will lead to the growth of the market in the Americas during the forecast period, Technavio says.
RAID controller cards are either a hardware device of a software program that control the hard disk drives or solid-state disks for computer storage applications.
"The introduction of innovation technologies like non-volatile memory express and flash-based storage is changing the competitive landscape of the market," says Singh.
Moreover, the increasing construction of green data centers and adoption of software-defined data centers will be the key revenue generation strategies in the market.
In terms of application, the hardware segment dominates the global raid controller card market, the report says.
Higher adoption of data centers by the government
The increasing number of data centers established for government operations worldwide is changing the market landscape. The government organisations are adopting cloud-based services, big data analytics, and IoT in a lot of their processes, which is resulting in the need for improved data storage capacities.
Many hosting companies and service providers are allocating server spaces to government agencies with benefits of modern technology like current infrastructure, cloud, and big data analytics to increase the number of these data centers across the globe.
Increasing requirement for big data analytics
Many businesses use data from sensors that generate a huge amount of data in the minimum timeframe, and these data sources are required for different business applications. The use of big data analytics helps organise, structure, and store this data, and aids in decision making.
These operations manage a high volume of information from different data centers, and better-performing RAID controller cards boost the analytics processes and increase the overall performance of the storage infrastructure.
The emergence of mobile business or on-the-go business has augmented the need for efficient and fast storage systems for mobile devices and tablets. Enterprises are using data centers like FCoE SAN storage and NAS unified arrays for predictive and consumer analytics operation of the big data sets.
Also, to store and structure big data, the enterprises will procure flash-based or hybrid storage arrays for high-performances and improved analytics.
Growing demand for cloud-based storage
Cloud-based storage solutions provide efficient results for organisations as they reduce costs, offer better scalability, and high availability of storage. The increasing amount of data generated by the adoption of IoT in business applications is making on-premise data storage very expensive and hard to manage.
Many companies have opted for cloud storage provided by various service providers like Microsoft Azure, Amazon Web Service, and Google Cloud Platform. According to reports, in 2015, 65% of businesses have already implemented cloud computing to store and process critical data for daily operational activities. Cloud computing offers selections to archive and backup data online which aids organisations to access these data as per their requirement.