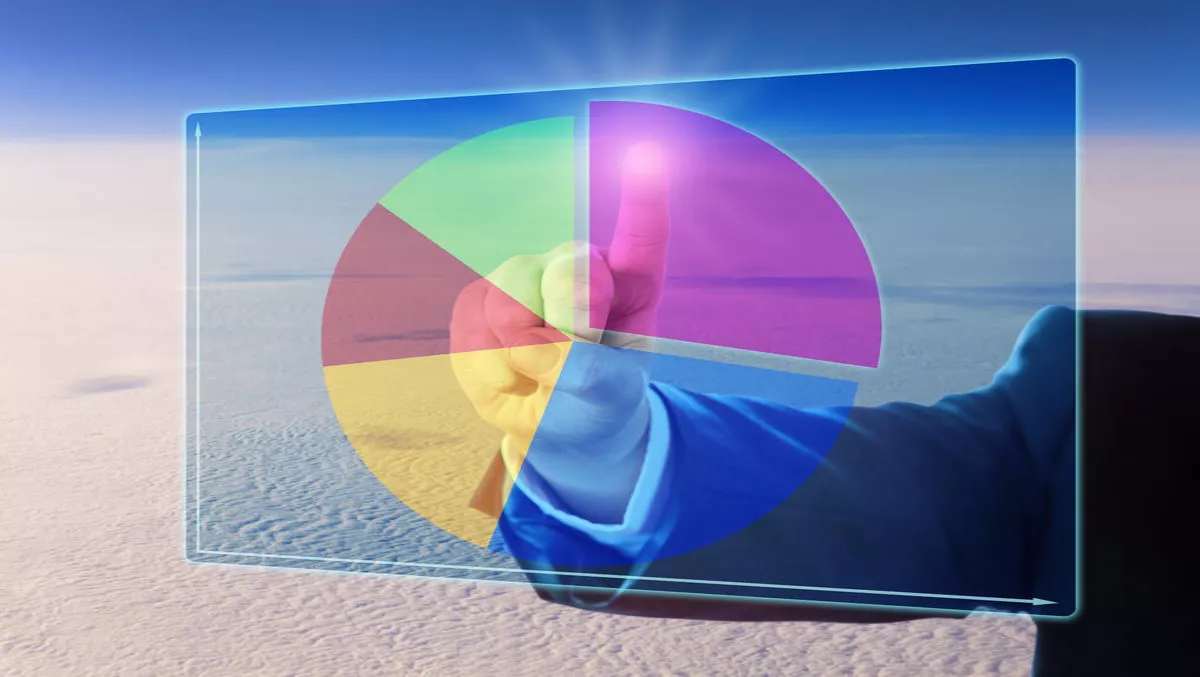 Cisco, HPE and Dell vie for a bigger slice of the converged and hyperconverged pie
A larger share of the converged and hyperconverged infrastructure markets is up for grabs, as vendors vie for a bigger slice of the pie.
According to global research firmCurrent Analysis, the markets for converged and hyperconverged infrastructure are currently among the data center industry's most exciting and fast-changing competitive arenas.
The company says recent months have seen several developments that illustrate the opportunities vendors believe converged solutions have to offer.
These include the launch of new hyperconverged products by Cisco, Hewlett Packard Enterprise (HPE) and Dell, as well as the development and expansion of existing offerings.
"As the markets for converged and hyperconverged infrastructure continue to evolve, enterprises will have access to a growing range of offerings that include full appliances, reference architectures and software-only options that are flexible in terms of the platform they run on," explains analyst Chris Drake.
"Despite considerable differences, what all of these solutions share is the goal of reducing the complexity of data center infrastructure, making it easier to manage, increasing resource efficiency and reducing operating costs.
Drake says converged and hyperconverged platforms also aim to make data center architectures flexible and agile enough to respond to fluctuating demands and ensure that IT departments can rapidly provision resources and deploy new services and applications that support revenue generation.
In March, Cisco made its hyperconverged market debut with the launch of HyperFlex, an appliance based on its Unified Computing System (UCS) and which includes pre-integrated networking as a key differentiator.
The same month, HPE launched an update to its Hyper Converged 380 (HC 380) offering, which is built on HPE applications and technologies – rather than third-party components – in order to reduce costs and improve performance for end users.
Drake says HPE will target mid-sized and remote office branch office enterprises with its new hyperconverged offering.
"This highlights the opportunity for hyperconverged solutions vendors to specialise in serving specific market segments or even vertical industries," he says.
Meanwhile, although Dell is no newcomer to hyperconverged infrastructure, the company recently announced enhancements to its XC series, as well as a plan to resell hyperconverged offerings from EMC and VCE.
"As it prepares to merge with EMC, Dell's hyperconverged strategy involves capitalising on the strength and reputation of the Dell, EMC, VCE and VMware brands, as well as providing a broad selection of hyperconverged offerings that range from flexible building blocks to appliances and full stack solutions," Drake says.
Cisco, HPE and Dell are already established players in the market for converged infrastructure, alongside other major providers that include IBM, Oracle, NetApp and Hitachi.
According to Drake, the latest moves by Cisco, HPE and Dell to establish or expand their position in the growing market for hyperconverged solutions
"It also highlights the strong belief these vendors have in their respective advantages vis-à-vis hyperconverged market heavyweights SimpliVity and Nutanix," he says.
"Over time, it's likely that we'll see increasingly innovative applications and deployments of hyperconverged infrastructure as technologies and strategies mature," Drake says.
"It is, however, also fair to speculate about whether the market for hyperconverged solutions can sustain the current number of providers and the likelihood that we'll see future consolidation," he explains.
"The survival of companies, strategies and products usually depends on a range of factors, including corporate stability and business momentum as well as brand strength and reputation," adds Drake.
"In addition, the popularity and ultimate success of individual hyperconverged solutions will be shaped by things such as cost, scalability, time to deploy, ease of use and flexibility – including their ability to work with other hardware and software.