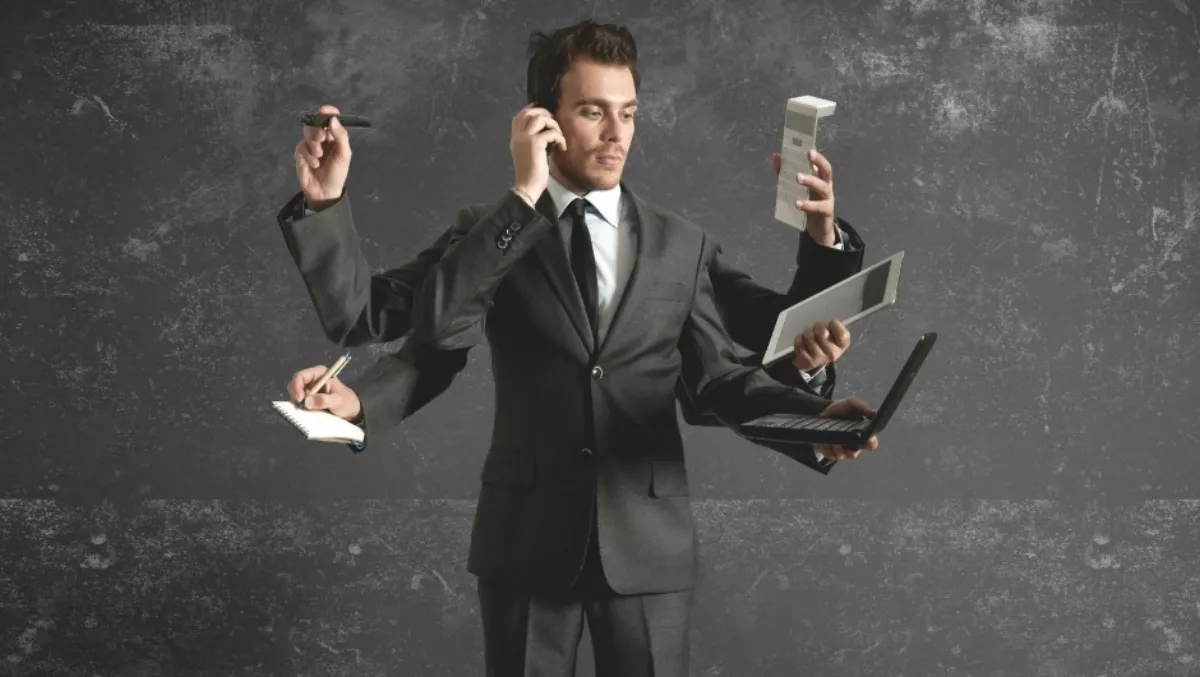 CIOs need to examine data center options now
The time has come for IT professionals to thoroughly examine their data center options, with the multiple demands on corporate CIOs never being greater.
That's according to Converged Technology Group, who says corporate CIOs are facing multiple challenges, including reducing complexity in the data center as well as the risk associated with multivendor interoperability, preparing the data center to scale out, re-evaluate the company's overall private and public cloud consumption strategies, and integrating security into every decision.
Leo E. Galletta, president and CEO, Converged Technology Group, says now is the time for CIOs to take a look at their options.
Should they continue building a custom integrated system, or is it time to make the move to converged or innovative hyperconverged solutions?, Galletta asks.
"Before you move down the road with an integrated system leveraging traditional compute, storage networking and virtualization, take the time to evaluate all the options – integrated, converged and hyperconverged – carefully," explains Galletta.
"Each option provides organisations with unique benefits to meet the varied requirements of the application workloads they support," he says.
"The additional consideration of public cloud consumption as part of a mid- or long-term strategy also needs to be taken into consideration in order to make the most informed decision.
Three Solid Paths to Your Future Data Center
Integrated: An integrated system is one in which the customer selects best-in-class compute, storage, networking and virtualization solutions to create an environment that supports their unique business and application needs. In best-case scenarios, customers are able to leverage interoperable components from a variety of manufacturers to meet organizational price-performance requirements. For users that want a custom solution, an integrated approach may still be the best bet.
Converged: In a converged solution, manufacturers pre-validate a specific set of multivendor compute, storage, hypervisors and networking components to create a bundled stack that meets key performance metrics and is designed to support specific business-critical application workloads. For users interested in reducing both complexity and risk in their data centers, a converged solution may be the right fit.
Hyperconverged: Today's hyperconverged solutions take a software-defined approach that has been expanded from the compute, storage and virtualization layer to include the underlying networking and management of the solution as a whole. Hyperconverged options also offers users automation of the provisioning process, something which can significantly reduce deployment times and increase the environment's speed and efficiency. In fact, industry research suggests hyperconverged integrated systems will be the fastest-growing segment of the overall market for integrated systems, reaching mainstream levels within the next five years. This means that savvy CIOs will be on the lookout for ways to assess and provision their networks to make the best use of available hyperconverged tools, something IT pros need to consider as they chart their course.
"Choosing a path to the data center of the future is an important decision," says Galletta.
"Most CIOs are familiar with integrated and converged solutions, while advancements in hyperconverged options may still be somewhat of a mystery," he says.