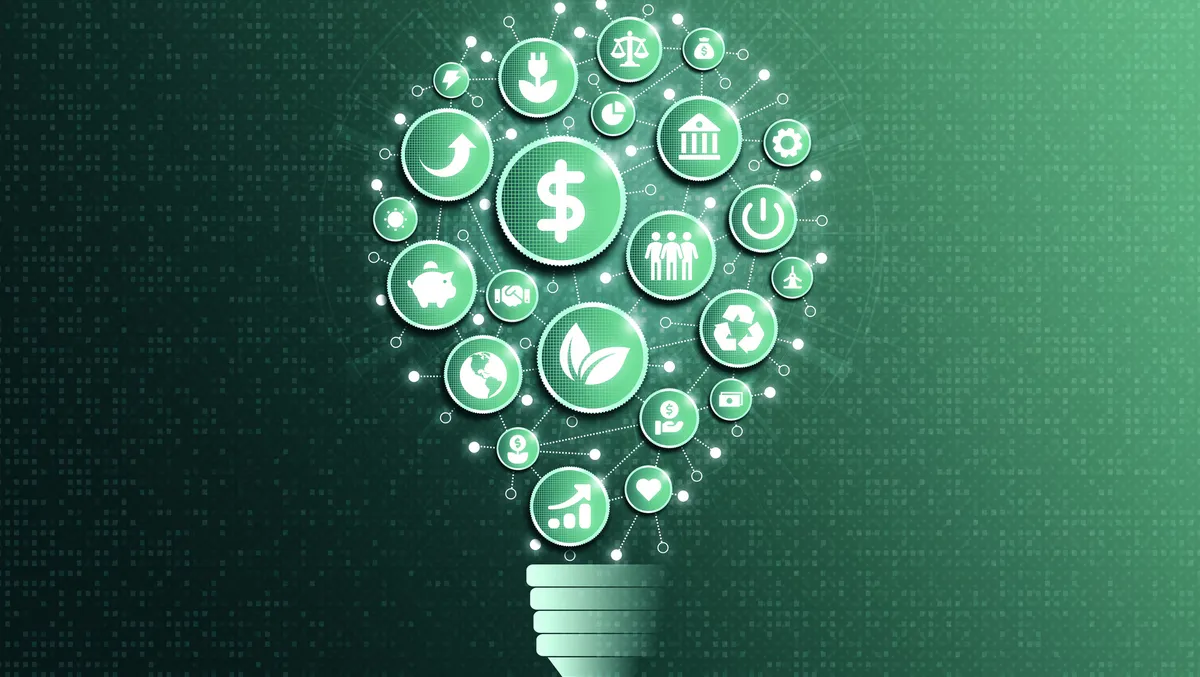 CFOs need to lead the net zero transition
FYI, this story is more than a year old
Over a third of the world's largest publicly traded companies now have net zero targets, according to the Net Zero Stocktake 2022. However, Accenture warns that 93% of companies with a Net Zero commitment will miss their targets if they do not integrate decarbonisation throughout their operations. CFOs will be vital to closing the gap and creating a fundamental shift towards decarbonisation, says Michele Garra, Chief Executive Officer of Optima Technology.
There is no denying that Net Zero momentum has slowed since COP26. We have collectively watched as global leaders talked about the promise of COP27, or "the implementation COP", and we now must acknowledge the persistent global challenges ahead as we accelerate decarbonisation and our Net Zero transition.
While momentum may have slowed, stakeholder pressures, accusations of greenwashing, climate risk, energy pricing, disrupted supply chains, governance requirements, and the carbon cost of doing business have all increased and, as a result, remain high on boardroom agendas.
AGL's recent Annual General Meeting is just one example of how organisational climate management remains a critical priority for shareholders, with those companies that cannot demonstrate meaningful and measurable progress being held to account. Many organisations now recognise they will be operating in a completely different marketplace within the next five years. A slow Net Zero transition may leave them too far behind their competitors to ever catch up.
The CFO is critical in mitigating risk, leaning into opportunities, planning for growth and creating long-lasting value. Successfully navigating the disruptive landscape that many companies now face will require and depend on the CFO's skillset. Equally, CFOs able to integrate ESG into their company's long-term financial plans will be putting themselves in the best position for success.
According to WEF's Julien Gattoni, the CFO should be the first responder to tackle climate change. "The CFO is already a master of the company's data, processes, and reporting, and as it becomes ever-clearer that a company's worth goes beyond what financial data capture, it is incumbent on the holder of this role to work out how to measure and report this added value," Gatttoni said.
Here are three reasons why CFOs will increasingly play a pivotal role in the Net Zero transition.
CFOs unlock long-term value
Sustainability is now recognised as a primary driver for company decision-making, investment, innovation, and strategic acquisitions. As a strategic leader within any business, CFOs possess significant opportunities to set their companies up for long-term value creation by identifying economic opportunities in their Net Zero transition.
What's measured is managed
According to Accenture, companies with Net Zero targets significantly outperform their peers in emissions reduction. Those with more sophisticated targets across operations can cut their emissions even more rapidly. CFOs can play a role in embedding decarbonisation levers across operations, such as optimising data management, leading to energy efficiency, using more renewable energy sources, or the electrification of fleets and logistics.
Bring climate risk into day-to-day decision-making
Increasingly unpredictable and violent weather events motivate CFOs to consider the financial impacts of climate risk on operations, whether through revenue, expenditure, or liability. Better climate risk analysis, supported by data, helps drive long-term planning and more accurate carbon accounting and will ensure your company is more attractive for capital investment.
Standardised sustainability metrics help identify value creation
Following a long call for greater standardisation in measuring sustainability, we are now seeing a wave of globally aligned climate-related disclosure regulation. While we await mandatory disclosure in Australia, the risk of losing international investors is enough to see many companies move ahead of regulation.
Australia is ahead of the global average for coverage and quality of their climate-related disclosures, according to EY's fourth Carbon Barometer. Consistent and comparable reporting standards will make it easier for investors to compare apples with apples and empower the CFOs of companies that are genuinely taking action to demonstrate it.
For CFOs not currently using ESG data to inform their business strategy, these new regulations will ensure that the data will be available to them to start making meaningful progress towards a Net Zero transition.
As energy prices continue to remain high, robust decarbonisation strategies need to be implemented, and these must be supported by automated, accurate, and near real-time data. Integrating emissions data and insights into core business decision-making will assist CFOs in prioritising, executing and scaling decarbonisation in shorter timeframes and with greater efficiency.
Currently, over 55% of companies store their ESG data in spreadsheets, ensuring that the collection and reporting of critical ESG information remains a highly manual and resource-intensive process that makes companies vulnerable to error.
Net Zero transition is vital to long-term profitability and economic growth, which means that CFOs will be key to critical in assisting their company's responses to climate change, measuring their impact and progress, and establishing a clear pathway that leans into the opportunities of a Net Zero economy, while supporting economic growth – and their biggest ally will be the reliable data that informs it all.